With Outreach's Outlook Add-In, we have added some functionality of our application straight to the desktop client if you are using an Exchange or Office365 Mail server. Before attempting to install the Add-In on your Outlook client, please check our compatibility requirements here. 
Adding the Outreach Outlook Add-In
1. In the navigation ribbon, select the "Store" icon

2. In the Add-In window search for "Outreach"

3. Toggle the Outreach toggle on
Enabling Outreach in Outlook
Outreach will only appear in a compose or reply window and will not appear when viewing messages.
1. When composing (new message or reply), you will see Outreach buttons in the ribbon above the "to" fields. There are three buttons - Send with Outreach, templates, and settings.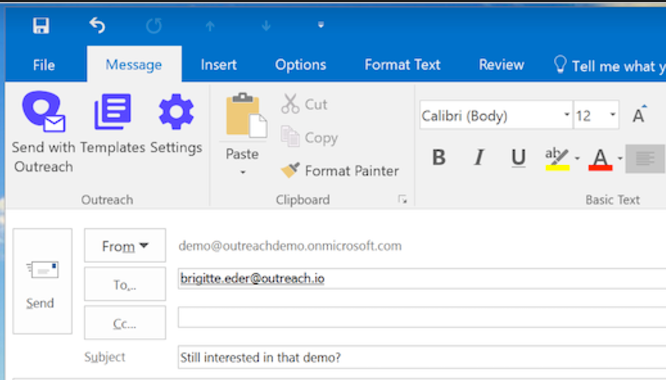 2. To Sign into the Add-In, click on settings sign in. Enter your Outreach login credentials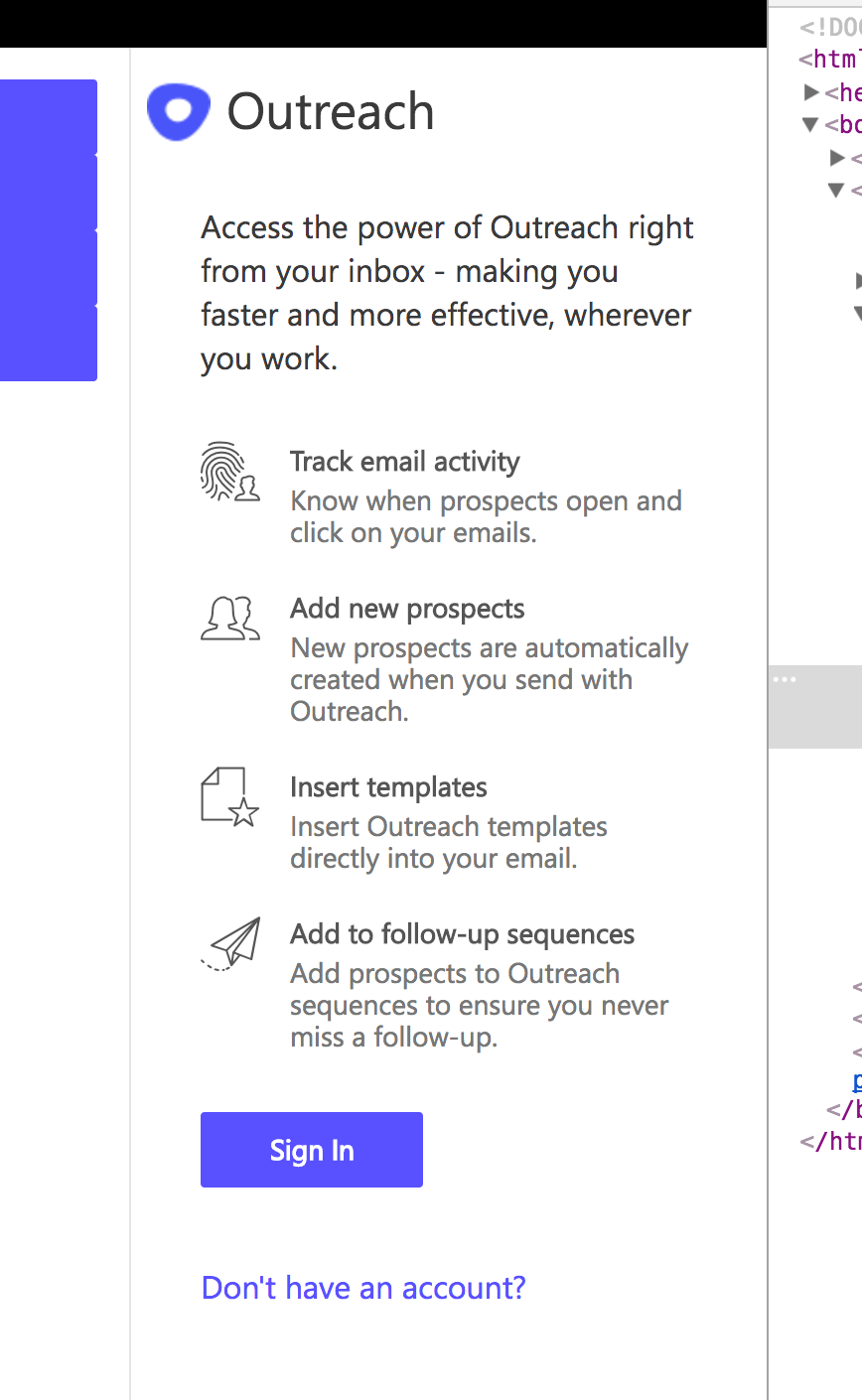 Using the Outreach Add-In
1. Selecting "Send with Outreach" sends your email with open/click tracking settings applied and the sent mail is synced to your Outreach Outbox. If the recipient is not a Prospect in Outreach, this new contact will be added as an Outreach Prospect. To send an email without Outreach tracking, simply use the normal Outlook send button.
2. Selecting the "Templates" button will display Outreach templates owned by you and "shared" templates. You can scroll through templates or use search to find the correct template. When a template is selected, it is automatically applied to the compose window. If a prospect is in the "to" field when you apply the template, variables will be merged automatically. At the bottom of the template pane, you will see a Send with Outreach button. This is provides the functionality as the button in the ribbon.Outreach will recognize if a variable is not merging successfully and will pop a warning message up in the side pane. You'll also notice that the "Send with Outreach" button at the bottom of the side pane turns orange, a secondary indicator that unmerged variables exist in the templates. 
3. "Settings" provides the ability to sign-in to Outreach or set open and click tracking settings. Note: tracking options are sticky - Outreach will remember the previous tracking options selected and apply these selections to the following emails sent with Outreach.