Sequences are a series of touch points separated by intervals of time. You will add prospects to your sequence to find the optimal time to contact prospects, decide which strategies are most effective, and save you time!
Here is a sequence overview: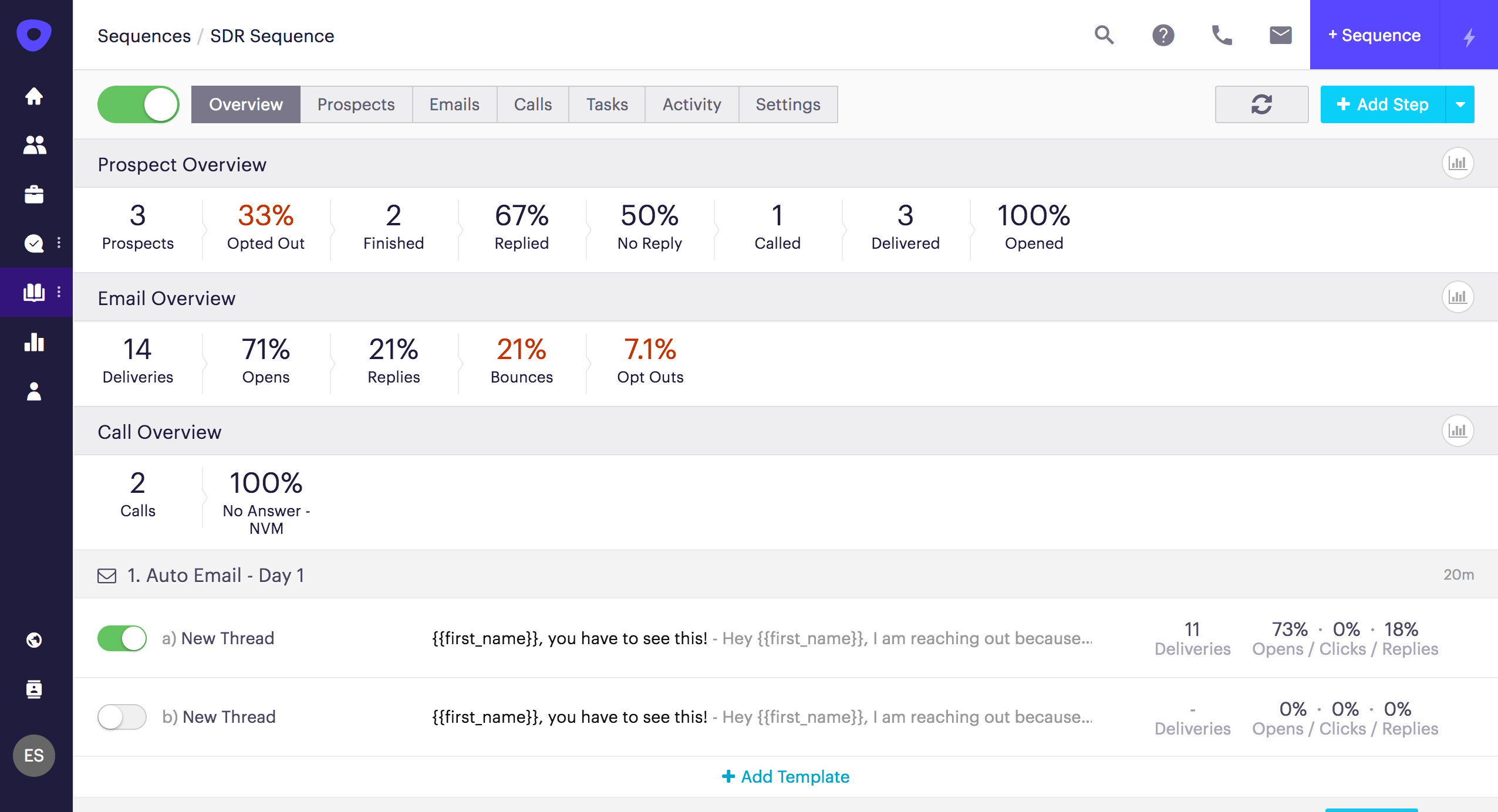 The tabs at the top take you to different pages within your sequence:
The overview shows you all reporting regarding this campaign and all steps (touch points) within your sequence.
The prospects tab filters down to all prospects in this specific sequence.
The emails, calls, and tasks tabs shows all emails, calls, and tasks relating to this sequence.
You can also view all activity that has taken place within this sequence and change your sequence settings.
 To learn more about sequences, please go here!