Sequences are a series of touch points separated by intervals of time. You will add prospects to your sequence to find the optimal time to contact prospects, decide which strategies are most effective, and save you time!
Here is a sequence overview: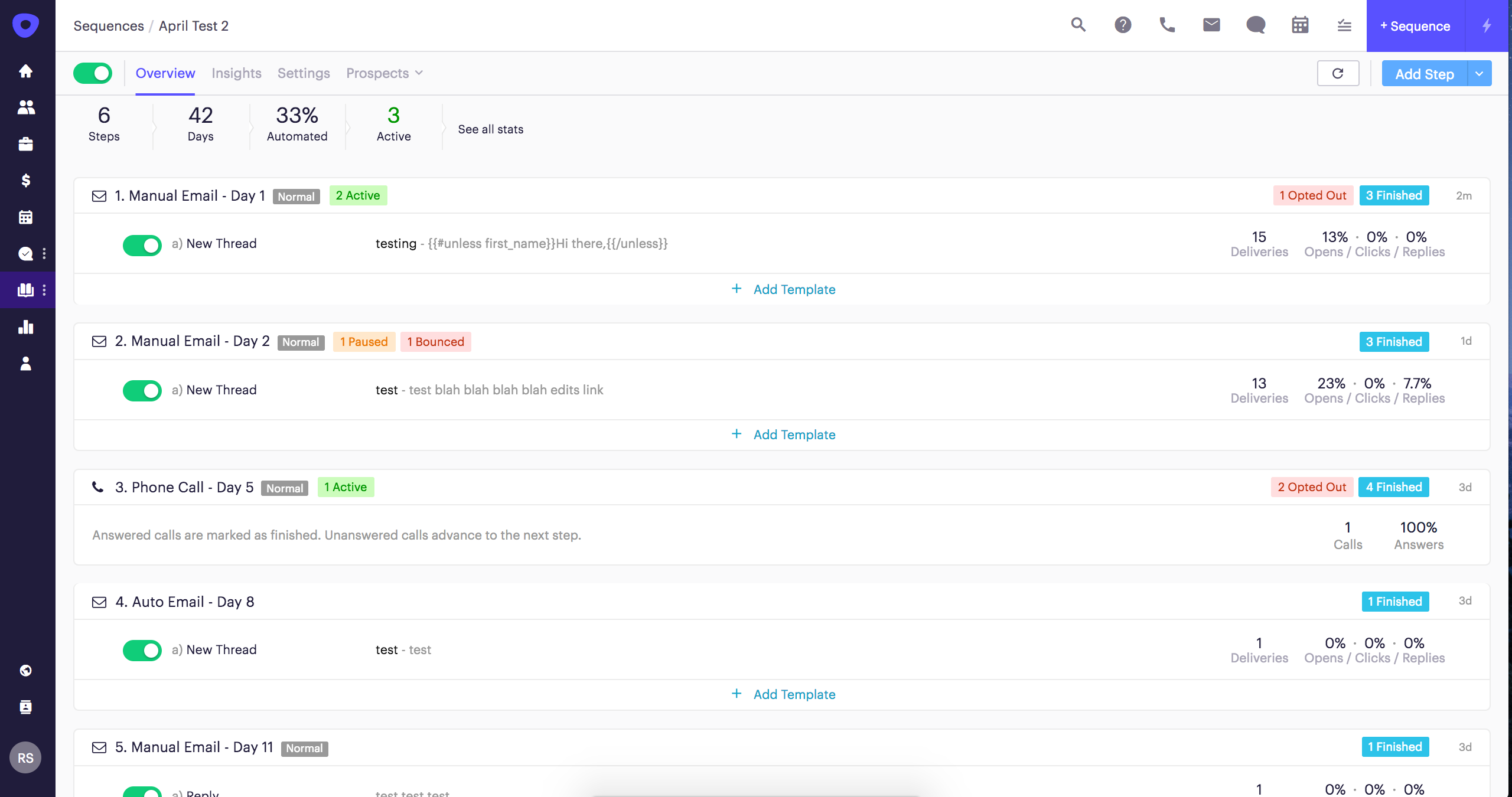 The tabs at the top take you to different pages within your sequence. Click "Prospects" to display a drop-down with the remainder of the available tabs.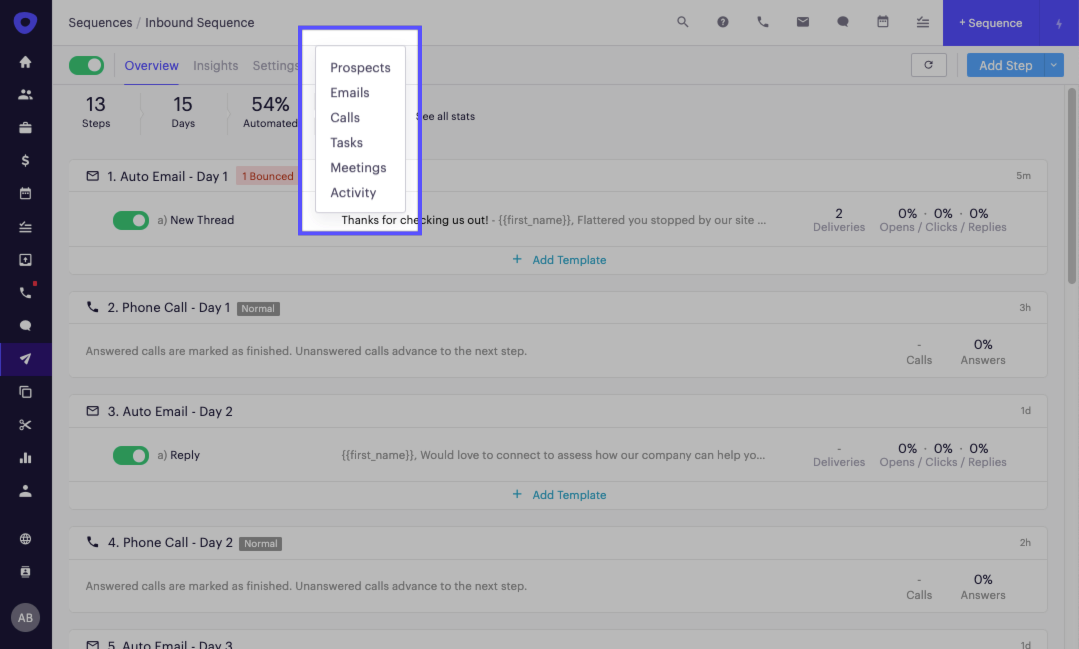 The overview shows you the outline of the sequence, including the number of steps, how long it'll take a prospect to make it through the sequence if they do not respond as tasks are completed on time, how much of the sequence is automated, and shows a preview of all steps (touch points) within your sequence.
The insights tab lets you drill into sequence reporting.
The settings tab lets you make adjustments to how the sequence reacts to certain events, through your ruleset, adjust the schedule for email delivery and task assignment.
The prospects tab filters down to all prospects in this specific sequence.
The emails tab shows all emails sent from this sequence, as well as their delivered states.
The calls tab shows all calls made from tasks created by this sequence, as well as their call dispositions.
The tasks tab shows all tasks created by this sequence.
The meetings tab shows meetings booked as a result of this sequence. See the FAQ here for meeting attribution logic.
The activity tab shows all activities that have taken place in this sequence, such as task completion and sequence updates.
To learn more about sequences, please go here!