Before creating call steps in sequences, we recommend that you have your voicemail scripts prepared. 
To create call steps within Outreach, you'll want to follow the following steps:
1. Create a sequence
2. Click on "Add Step" on the top right corner and select the "phone call" step type. 
3. Before clicking on "save", ensure that you include the voicemail script within the 'Task Note' field.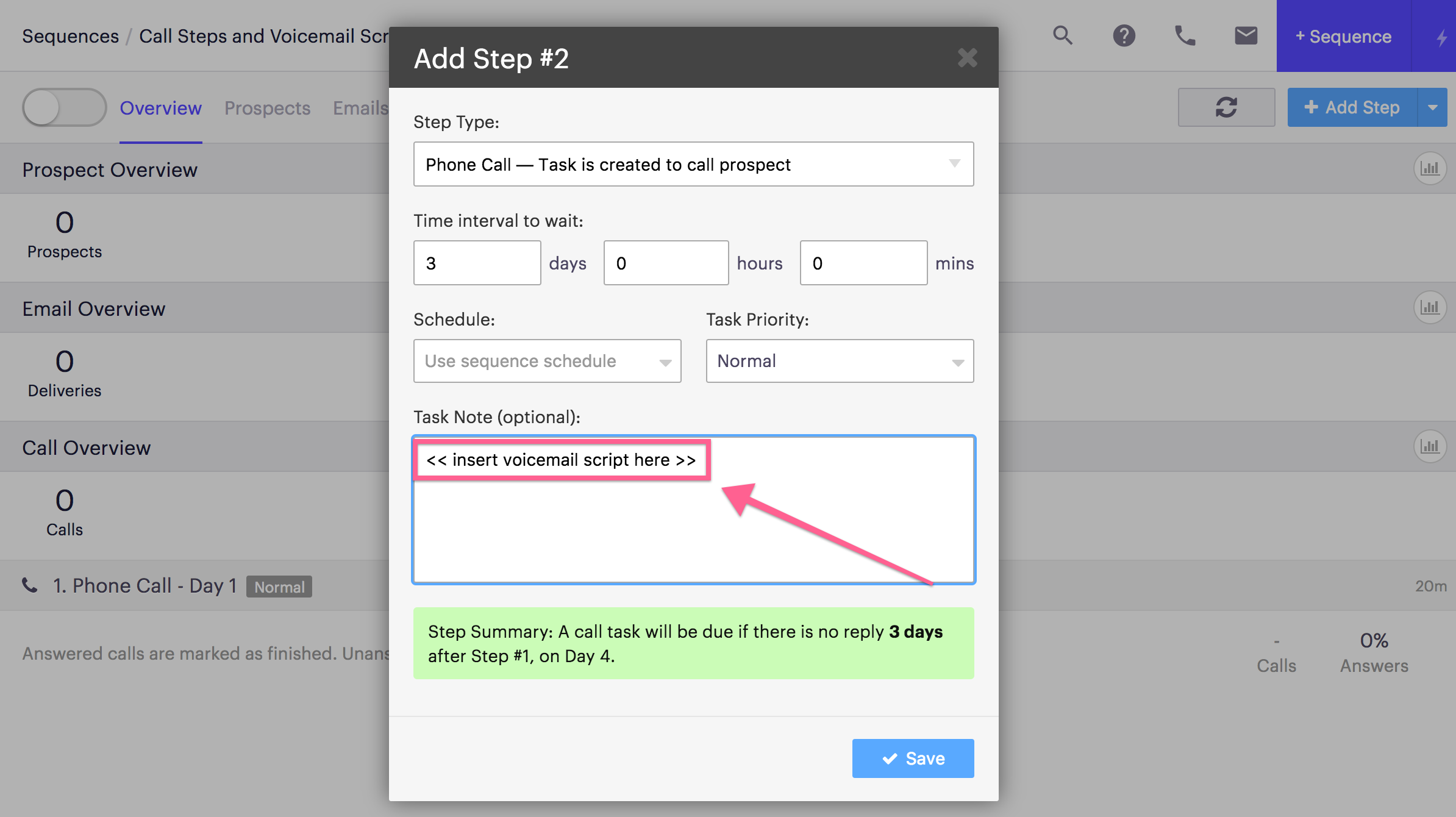 4. As prospects move through the sequence step, a task will be created which includes the voicemail script within the task execution view.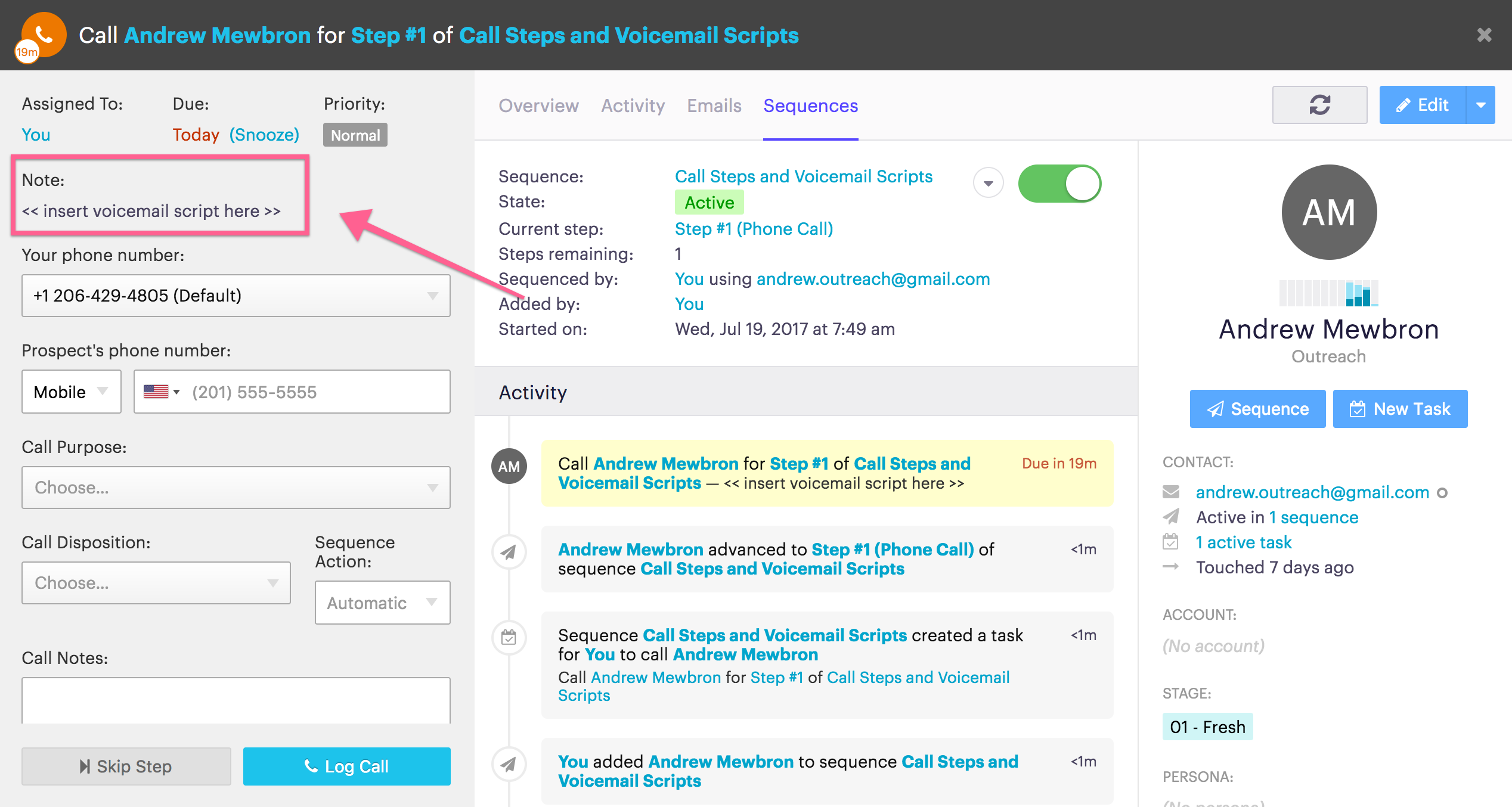 Alternatively, you can create a voicemail drop to automatically leave the correct message if your prospect doesn't pick up the phone.