Outreach admins have governance control over intelligence tiles. Based on an assigned role, admins determine which layouts their reps can see, whether or not they can create new layouts, and permit or deny the ability to share personal layouts with other Outreach users.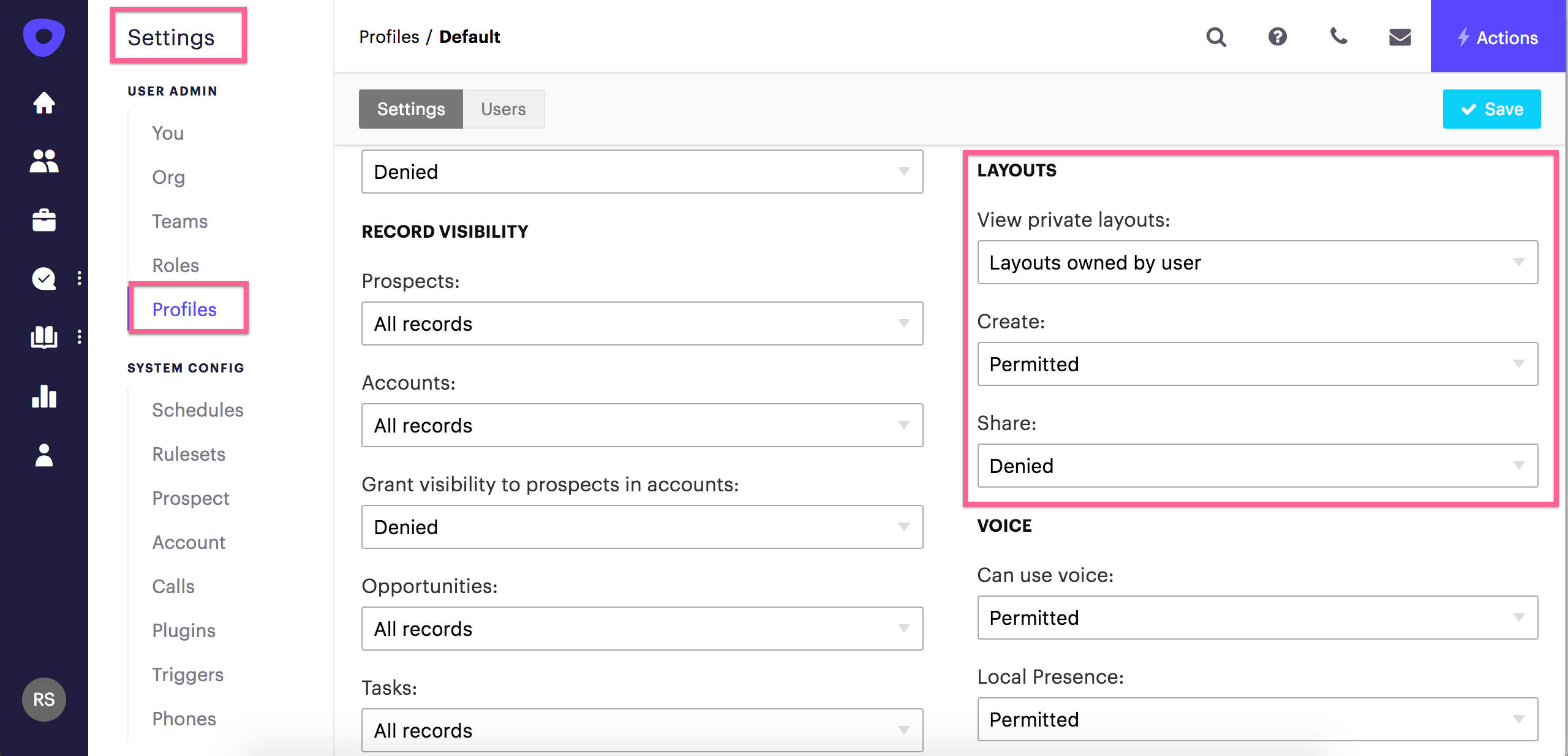 Note: There are no governance settings that restrict access to certain tiles. 
For more information, please see the governance settings overview.