Purpose:
This document includes the details that Admins will need to get Kaia properly setup up before users can start using the product.
Intended Audience:
Outreach Admins
Zoom Adimns
Setup steps summary:
Have a Zoom admin install the Zoom Admin App
Connect Zoom Authentication in Outreach App
Add your company website URL
Specify your recording announcement notifications
Have a Zoom admin install the Zoom admin app
In order for Outreach to automatically connect a user's Zoom account to their Outreach account, you will first need to have your Zoom Admin install the Outreach Kaia for Zoom Admins marketplace app. For more details go here.
Connect Zoom Authentication in Outreach App
An Outreach Admin now will need to head to Settings>Kaia and connect their Zoom account. This will allow Outreach to see the users within your org's Zoom account and properly connect them.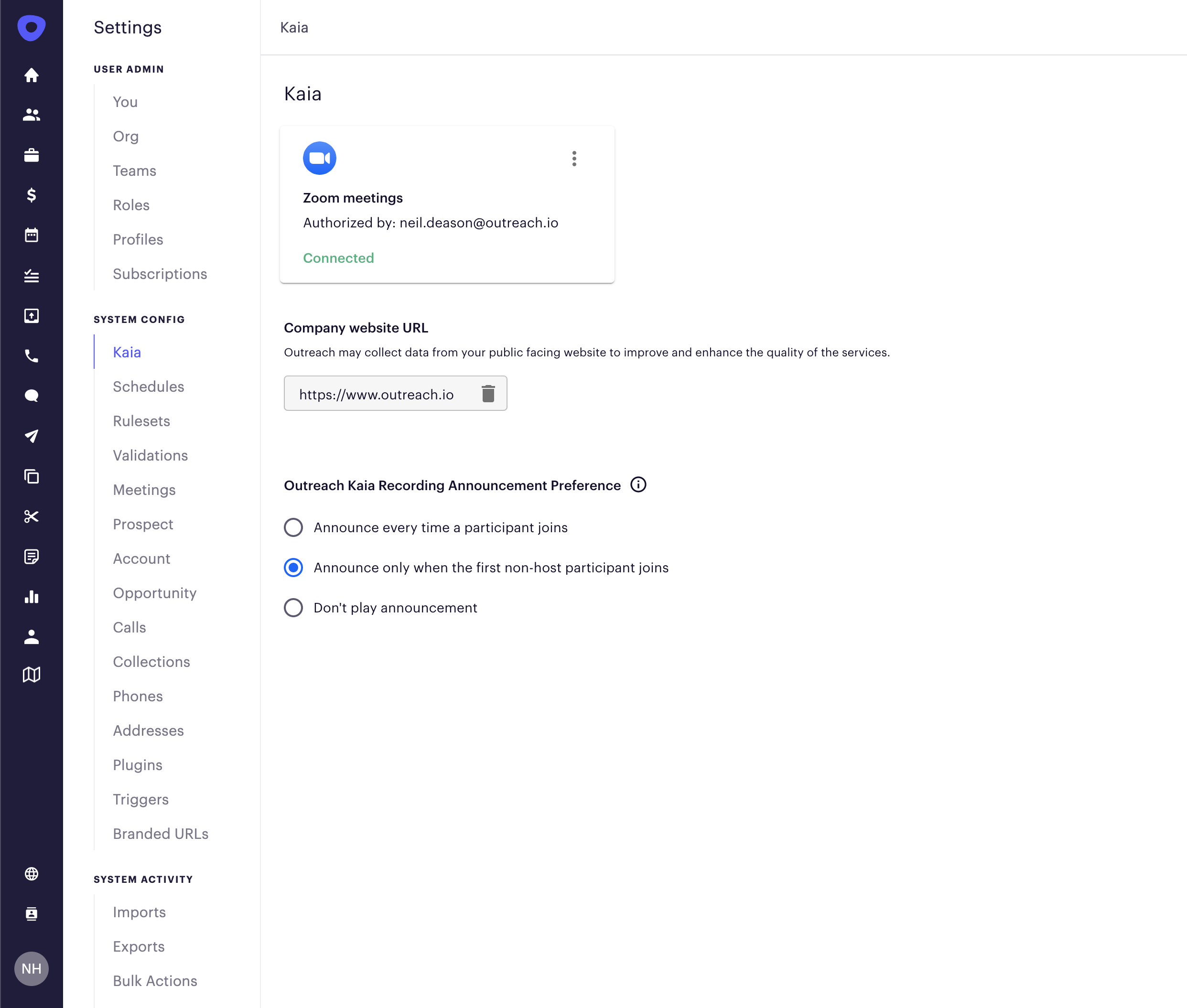 Add your company website URL
By including your company URL, Kaia can search your website for commonly used words, integrations, products, and competitors and train out AI based on these words. This results in more accurate transcriptions of your calls.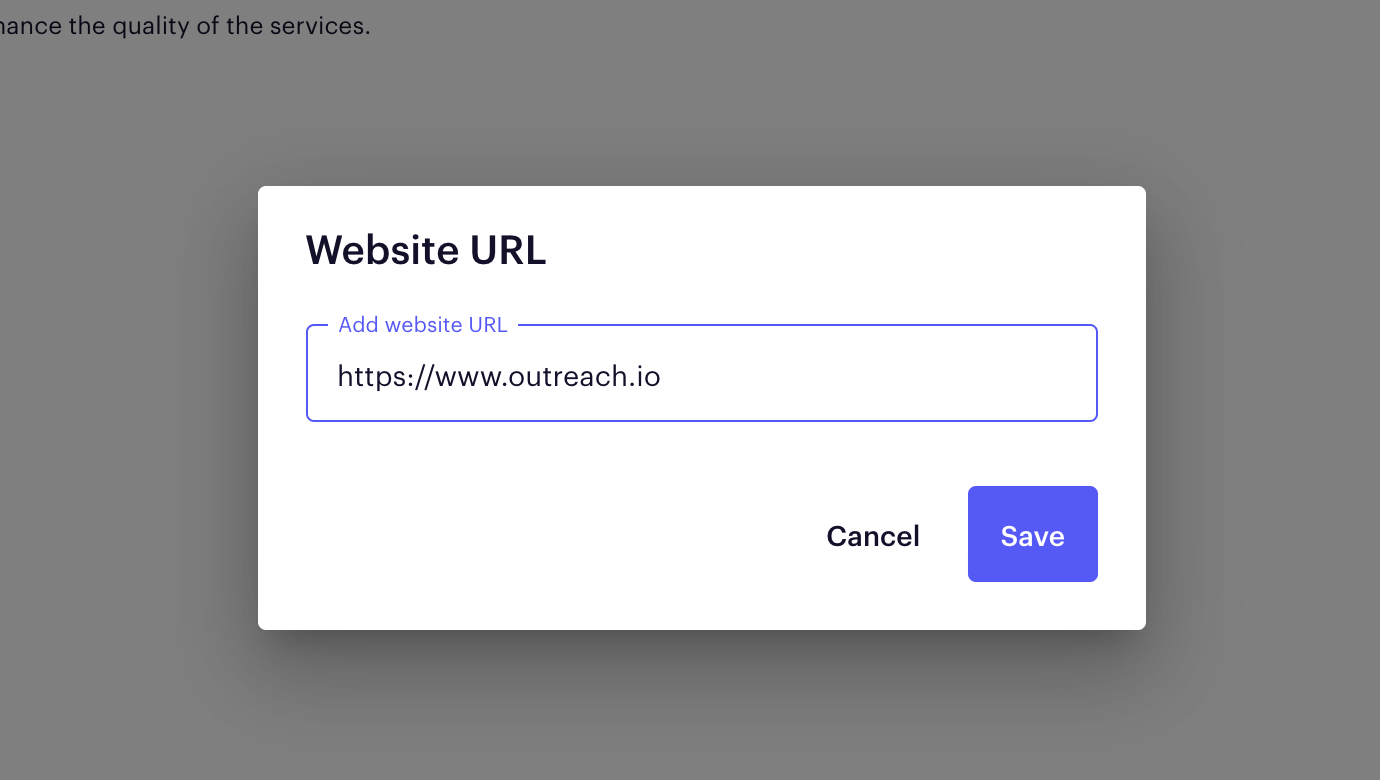 Specify your recording announcement notification settings
Make sure to specify how you would like Kaia to announce to participants of meetings that the meeting is being recorded. You have 3 options:
Announce every time a participant joins
Announce only when the first non-host participant joins
Don't play announcement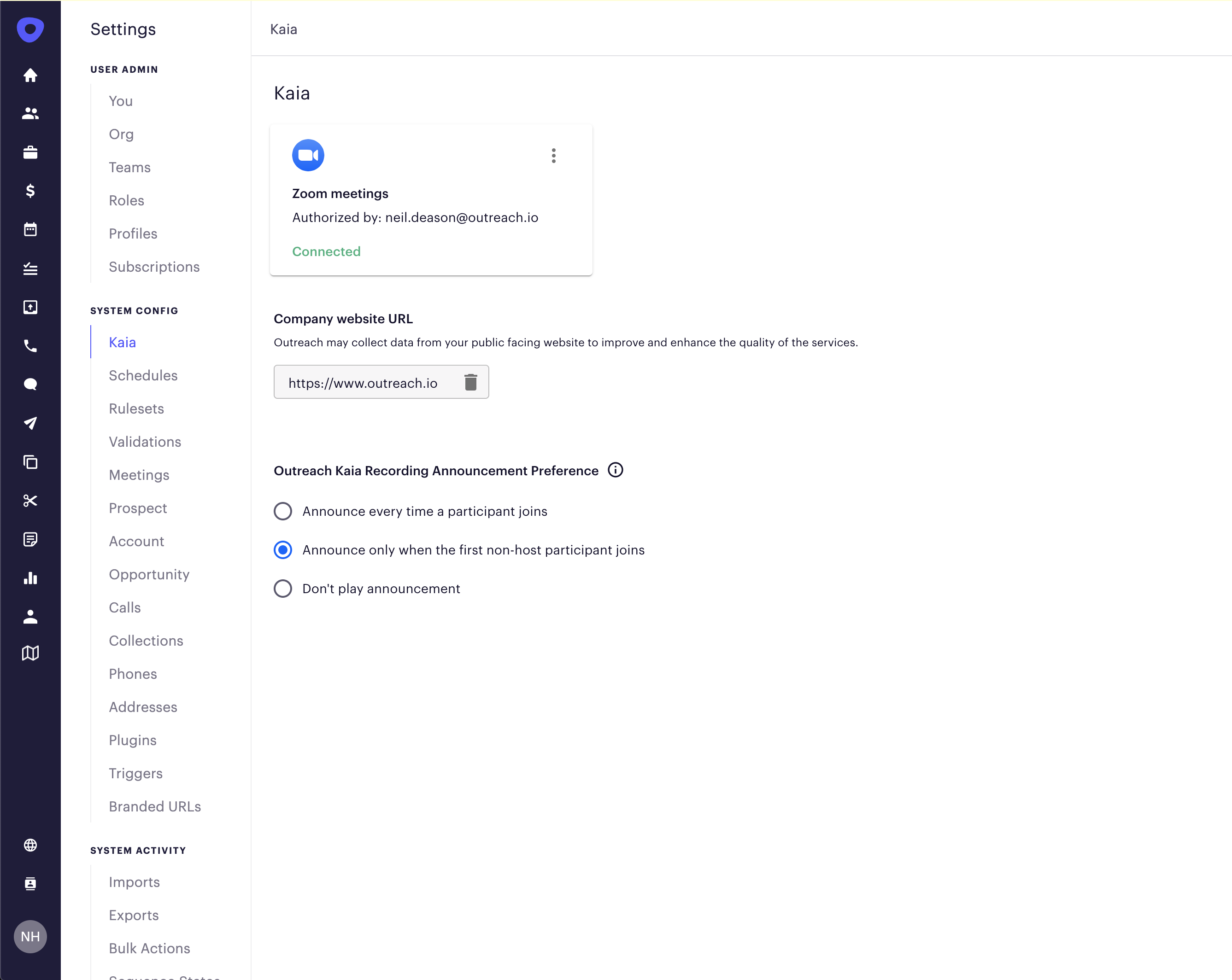 Allocate licenses to Kaia users
Your final step in the setup process is to allocate Kaia licenses to your users. Detailed instructions for this process can be found in our How To Assign Licenses for Outreach Kaia Article.