Symptom
When creating or editing a user, an error under the email field appears, "Email is already used by a prospect".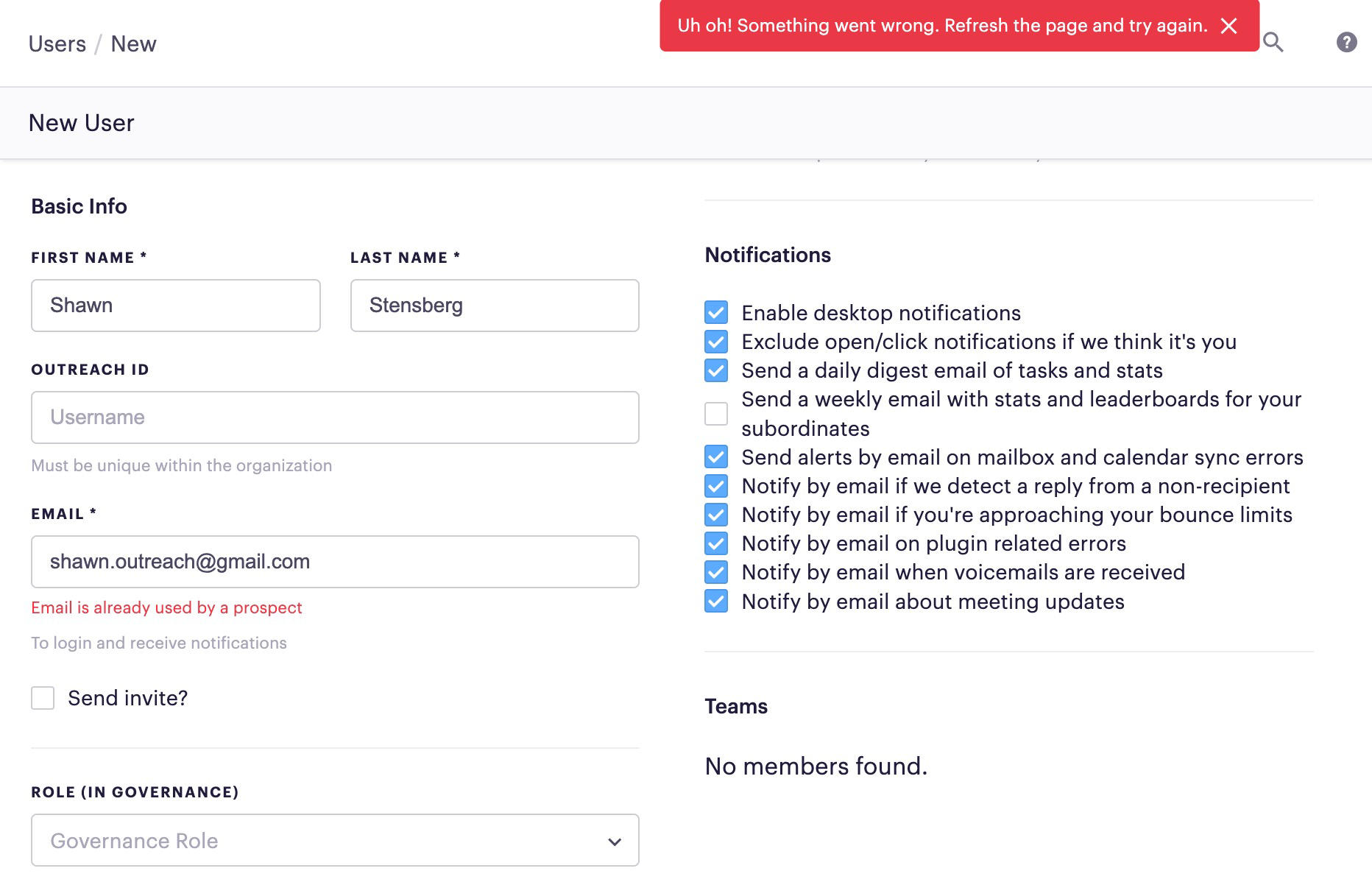 Applies To
Admins

User creation

User editing
Resolution
To resolve the issue, search for the email address within the Prospects section of Outreach. If you're unable to locate the prospect searching for the email address, try removing all filters from the search and adding the Recycled filter, as shown in the example below. Once located, you can either edit or remove the email address from the record, or delete the record completely.

Cause
This error is indicating that the email address attempting to be saved to a user profile is already attached to a prospect.