Symptom
On the Prospect Overview tab, the intelligence tiles for Account are displaying, "You don't have an account yet" instead of account related data.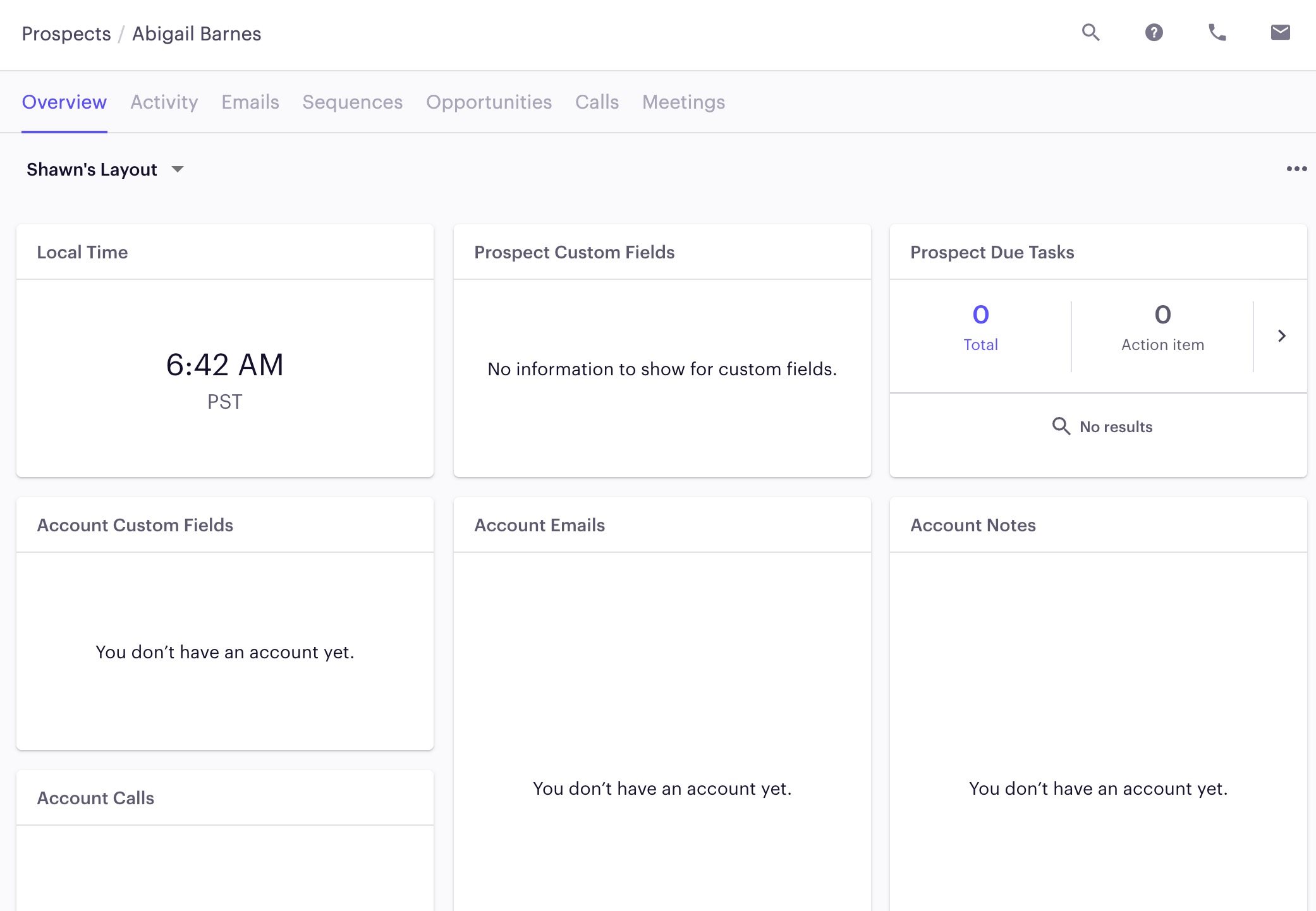 Applies To
Prospects

All Outreach users
Intelligence Tiles
Resolution
To resolve, you will need to add an account to the prospect record. This will populate the account intelligence tiles with the account activity and information available. You can do this
Cause
The prospect is not associated with an account in Outreach.