Symptom
Prospect fails in an exact date/time sequence with the error message, "Validation failed: Mailing cannot be scheduled to deliver on a past date."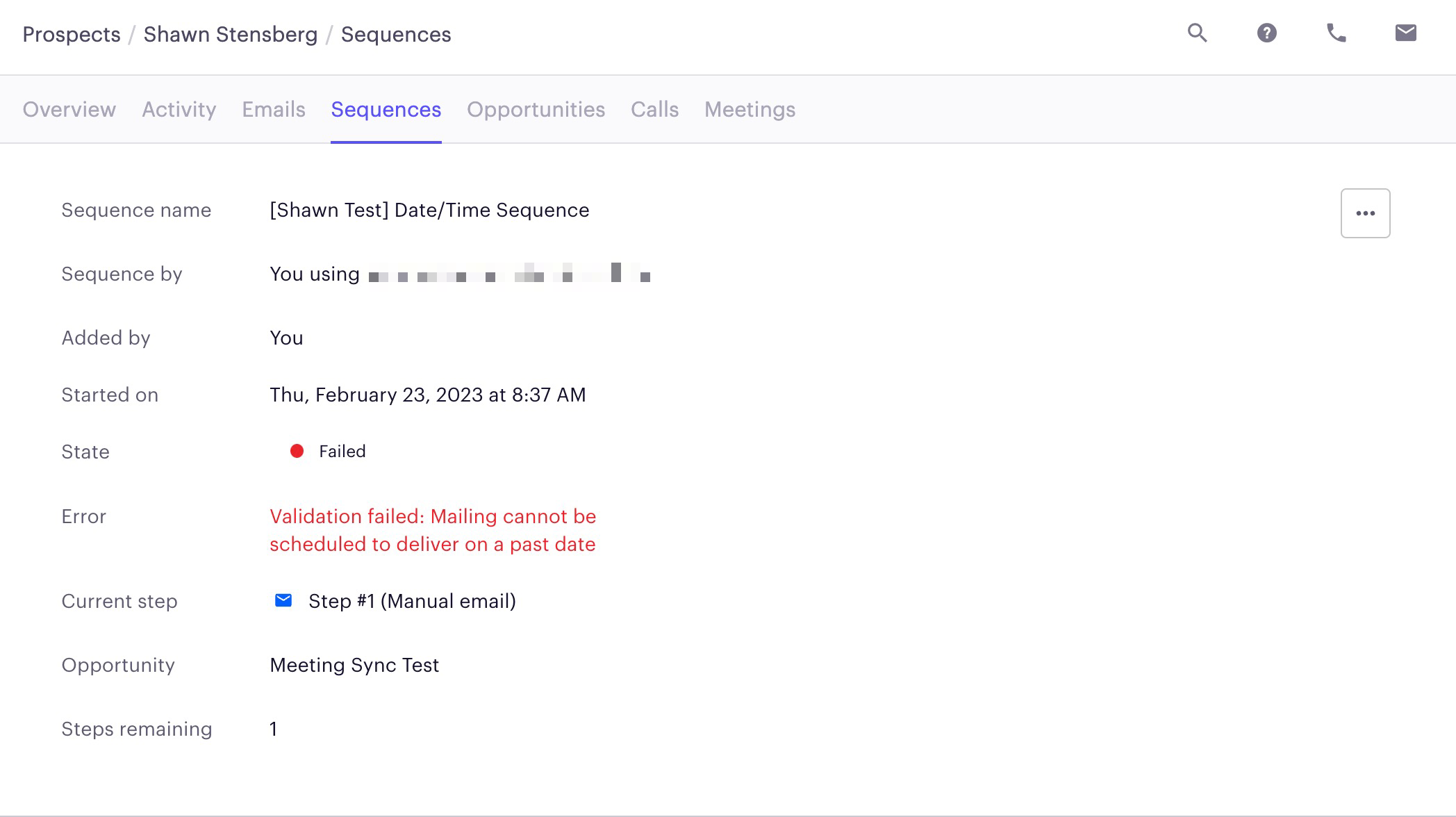 Applies To
All users

Sequences
Prospects
Resolution
1. Update the date/time of the sequence step to a date/time in the future.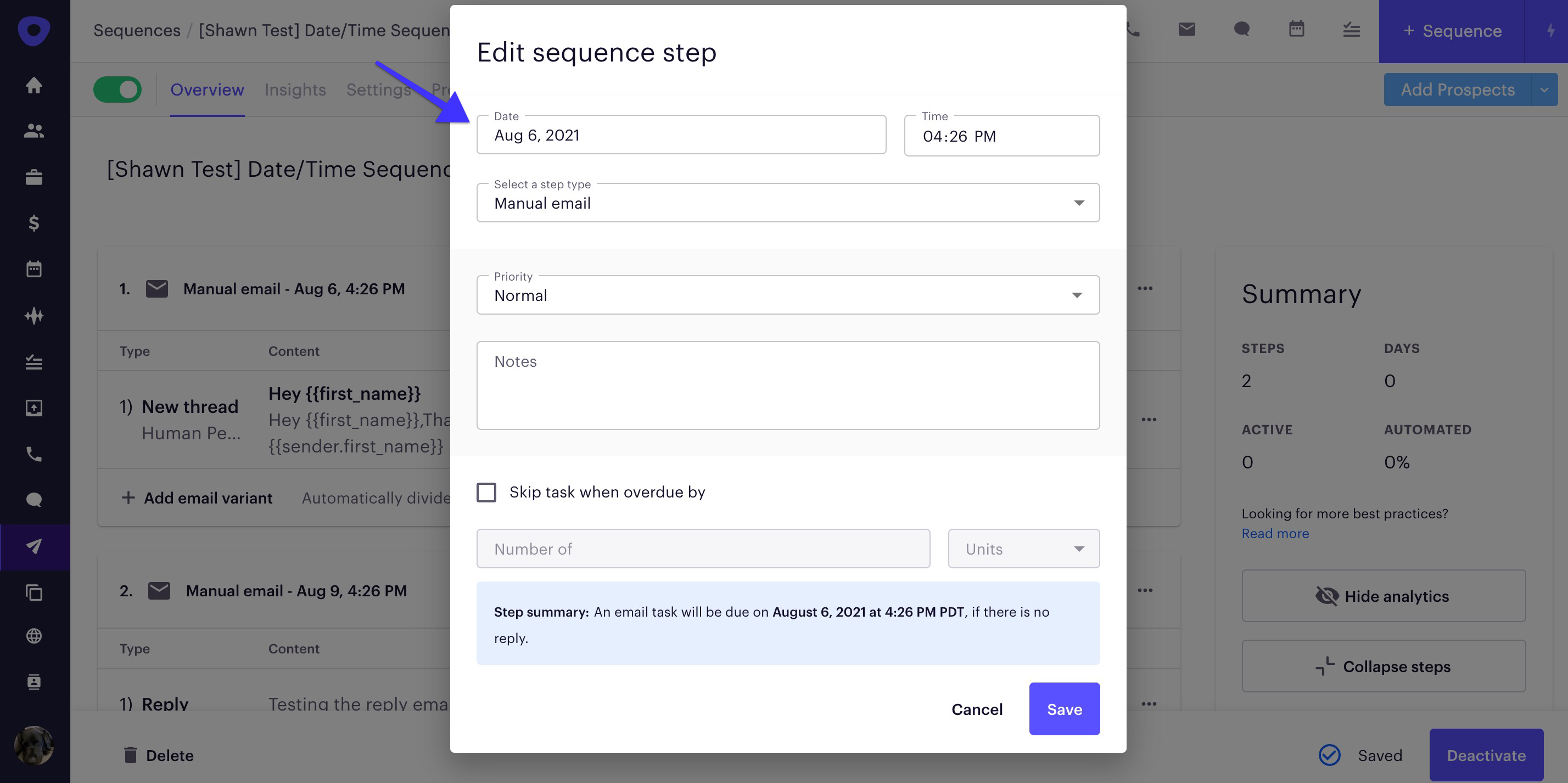 2. Navigate to the sequence's prospect list
3. Check the box next to the desired prospect
4. Click the horizontal 3 dot menu and click Retry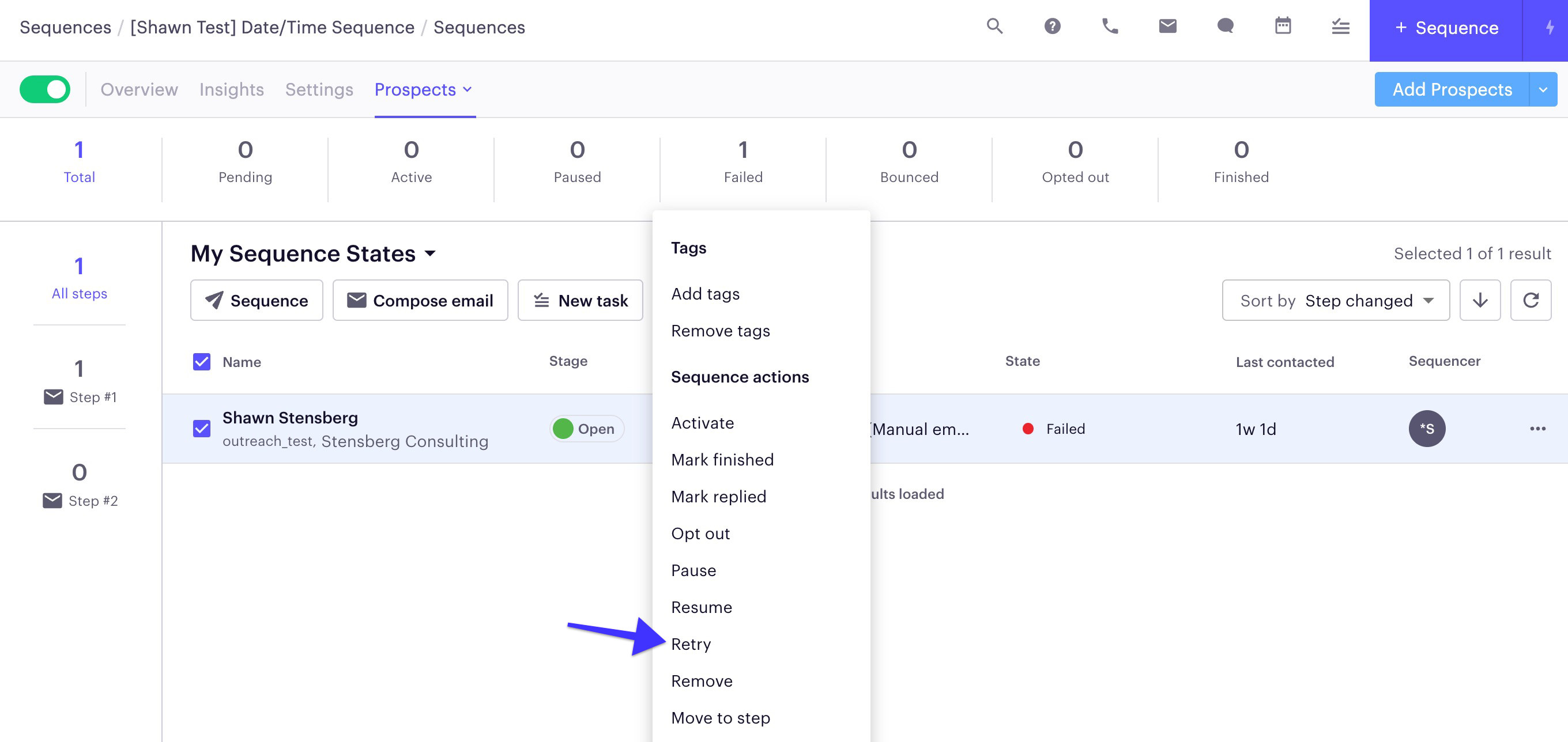 Cause
If you run prospects through an exact date/time sequence step set in the past, this validation error will pop up, marking prospects as failed and prevent them from moving forward in the sequence.
Additional Resources