Symptom
Adding prospects to a sequence results in either error Validation Failed: Prospect has already been in this sequence or Oops...Cannot add prospect to the sequence: The prospect has already been active in this sequence.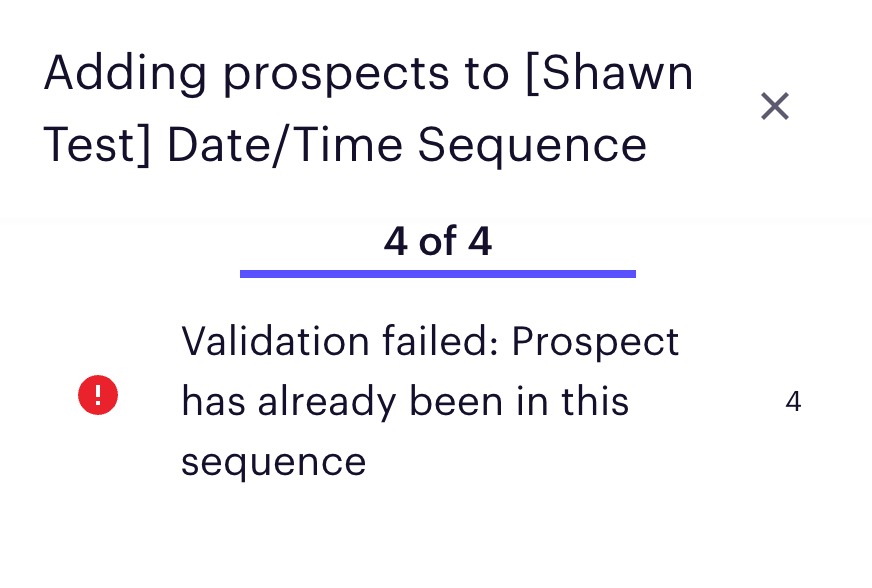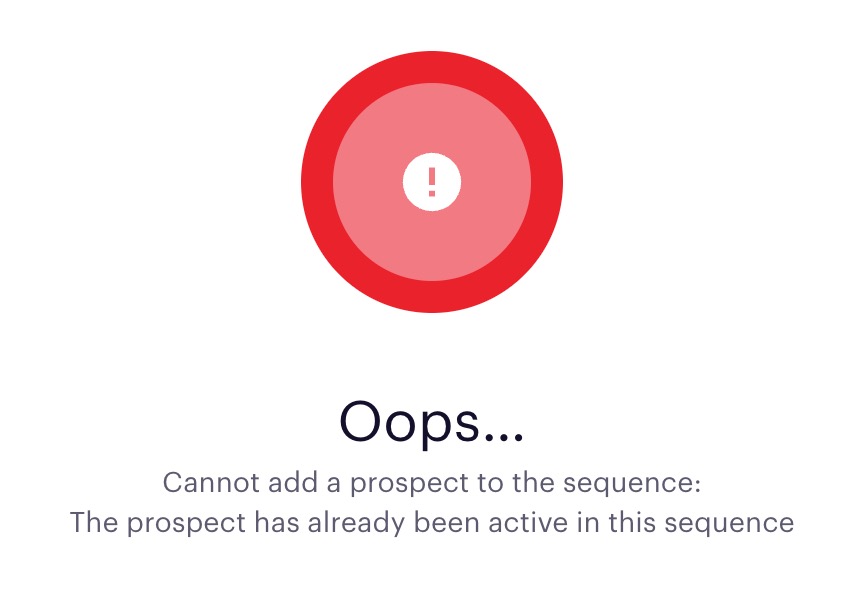 Applies To
Sequences

Prospects

All Outreach Users
Resolution
To resolve, edit the sequence ruleset's safety settings to allow for prospects to be added to the sequence more than once, as shown below.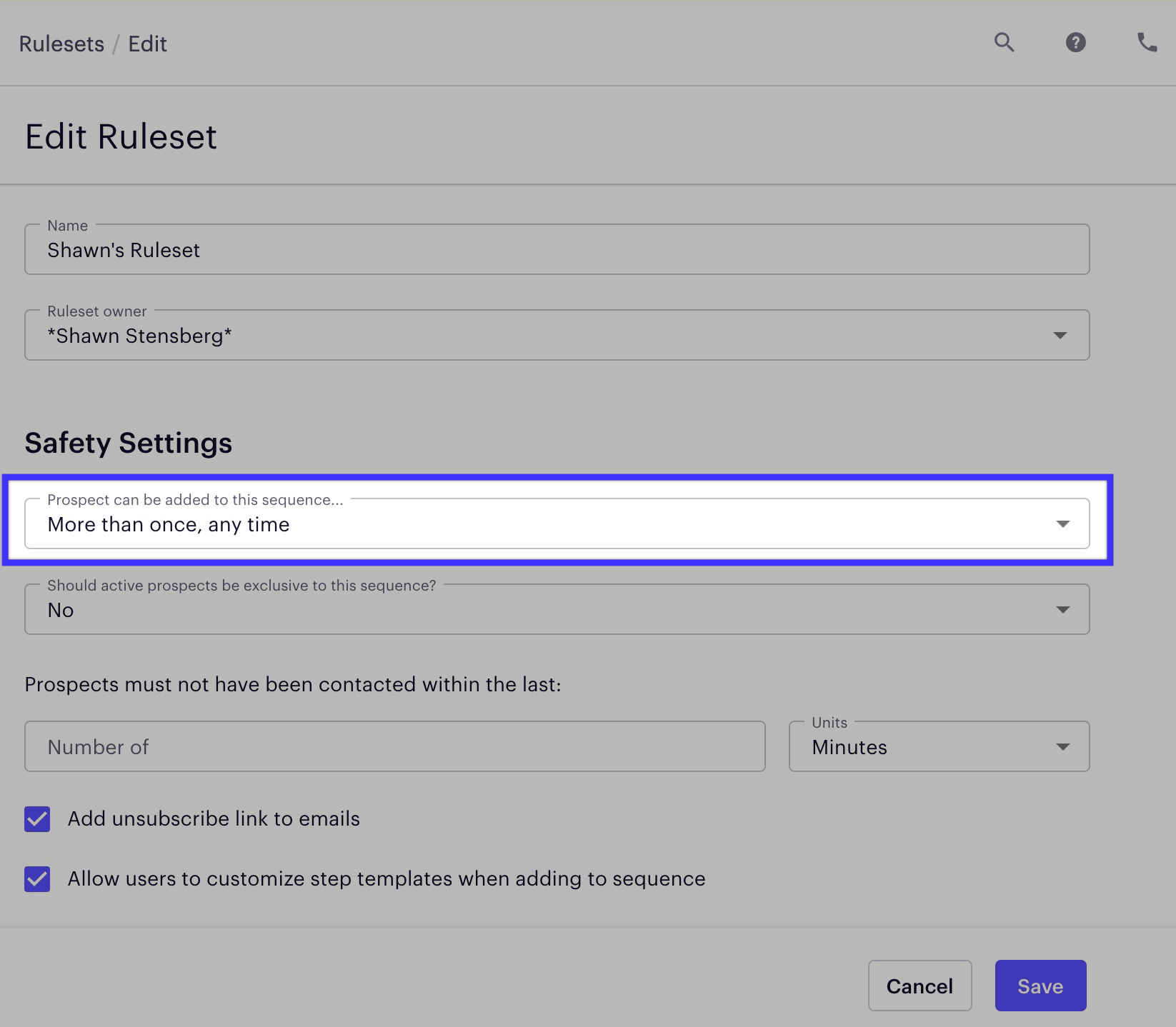 Cause
The ruleset of the sequence has safety settings preventing prospects from being added more than once. Read more about safety/exclusivity settings here.