Symptom
"The requested resource has been deleted from Salesforce" Error message is showing in the prospect activity. The prospect is syncing with no errors when force syncing.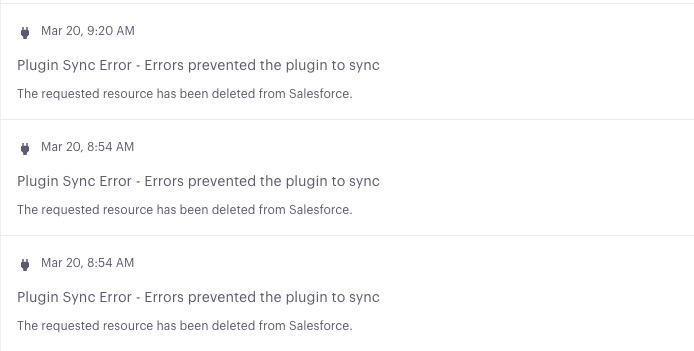 The following error message is seen when trying to sync the opportunity:

Applies To
CRM Errors, Sync Error

Deleted Opportunity

Prospect Activity
Resolution
To solve this issue, delete the opportunity from the prospect record, or it's better to delete the opportunity all together from Outreach.
Cause
When this error is seen, most likely is caused by one of the opportunities associated with the prospect record is deleted from the CRM. When deleting an opportunity in Salesforce, it will not be automatically deleted in Outreach, the user has to delete the opportunity manually.