Symptom
When adding a prospect to a sequence, or moving them to a specific step, the error message, "Reply template used without a parent message" appears and prospect fails in the step.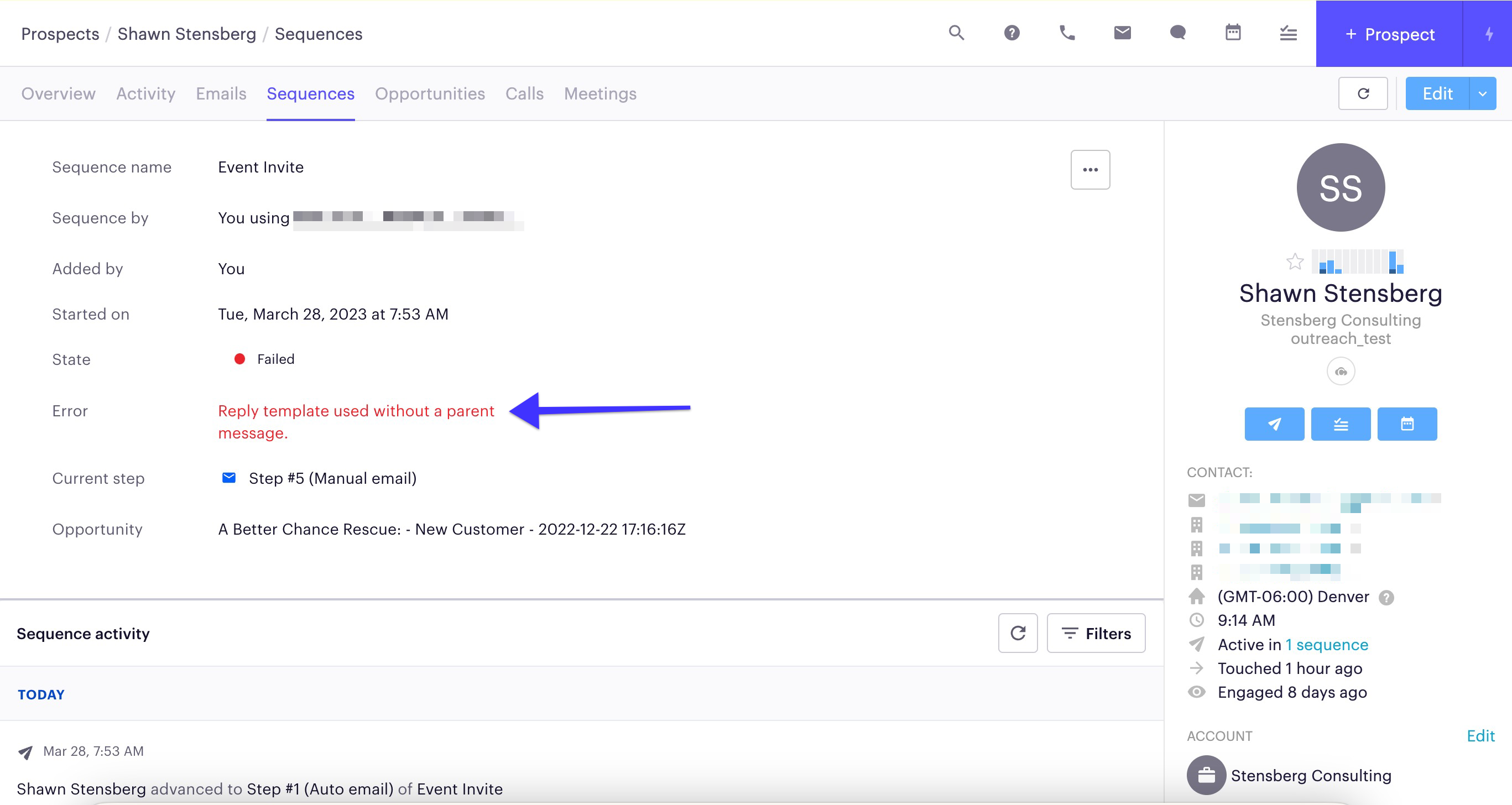 Applies To
Sequences

Prospects

Outreach Users & Admins
Resolution
Long-term resolution: The first email step in your sequence should be a New Thread step, unless you are creating a follow-up sequence to be used in conjunction with an email sent from Gmail or Outlook. Additionally, prospects should not be moved around to different steps when there are Reply email steps within the sequence that haven't hit a New Thread step yet.
Short-term resolutions: If the first step of the sequence is a Reply and the prospect was added to the sequence outside of a follow-up, you will want to remove them from the sequence and add them to a sequence with a New Thread step as the first step. If they are being manually moved to a future step and there is a Reply step they may hit, make sure they go through the New Thread step first, then move them.
Cause
This is occurring because the prospect has not gone through a New Thread email step within the sequence. This can happen due to the first email step not being a New Thread, or the prospect being moved to a future step before a New Thread email can be send.