Symptom
You are making an Outreach outbound call, but you never receive the connection call on your bridged device.
Applies To
User's configured to use bridge/phone voice method in their user's voice settings. Does not apply to users making calls directly on their computer via VOIP.

Connecting voice calls to bridged soft phones, app phones, desktop phones, or mobile phones.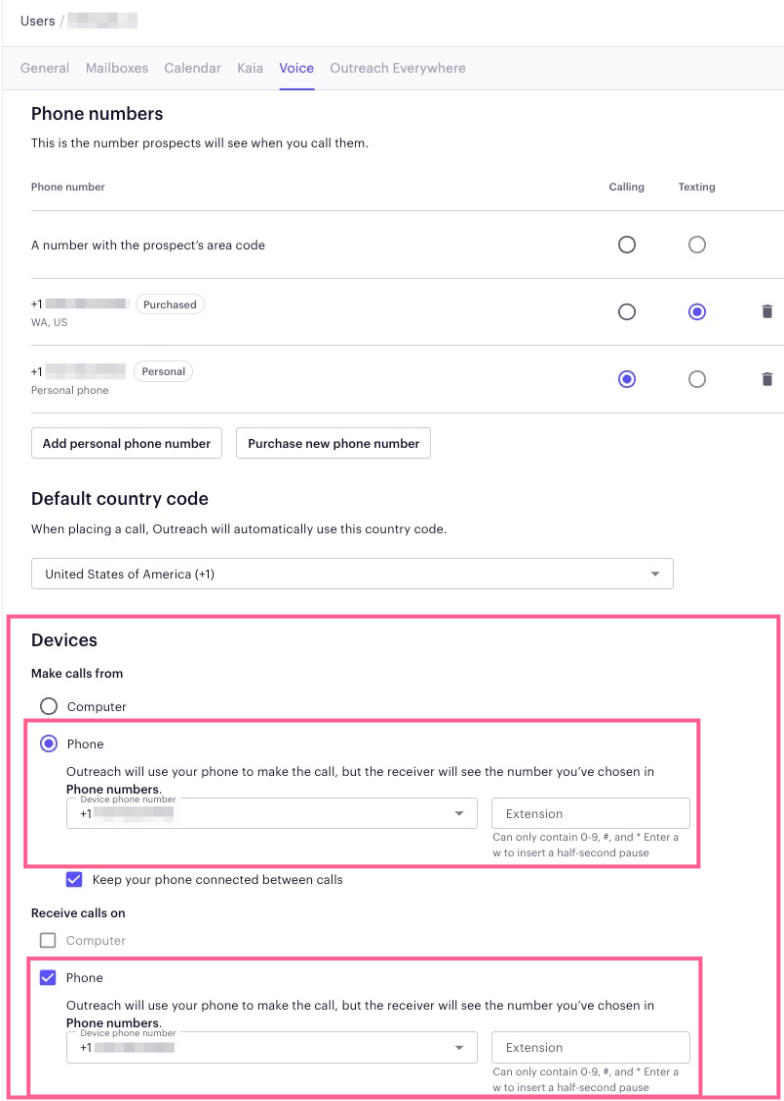 Note
Resolution
1.) Switch to VoIP/Computer method, Save, and test a call that way. This will help confirm if the issue is voice calls in general, or only bridge/phone method being affected.
2.) Restart the bridged voice device or app that is supposed to receive the phone call. Confirm the app/device is active, and configured to correctly to allow all incoming calls.
3.) Try removing that personal phone number and then re-adding/importing it back again.
Cause
The external app/device is not allowing the incoming call to authenticate and connect.