Symptom
Outbound calls are not being recorded as desired.
Applies To
Outreach Voice

All users who make outbound calls from the platform using Outreach Voice
Resolution
If your calls are not being recorded, there are a couple places to check to ensure your org is set up for recording. First, check that call recording is enabled at the org level. You can also enable "Record outbound calls automatically" from this page.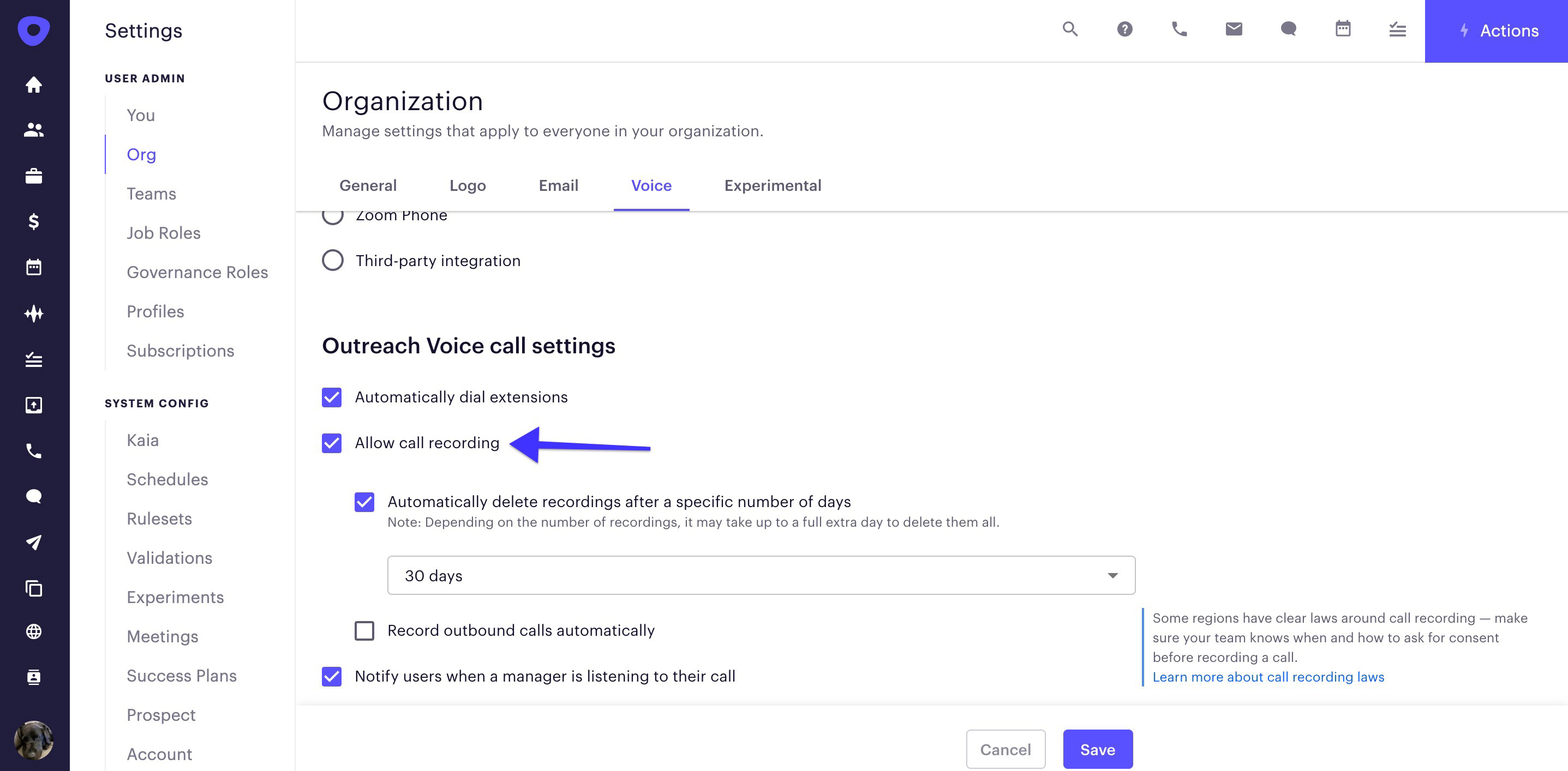 The next place you will want to check is the governance profile(s) of the user(s) who will be making outbound calls from Outreach using Outreach Voice. If the dropdown for Recordings under the Voice section is set to Denied, switch it to Permitted and save the profile. Do this for each profile of users who will be making calls.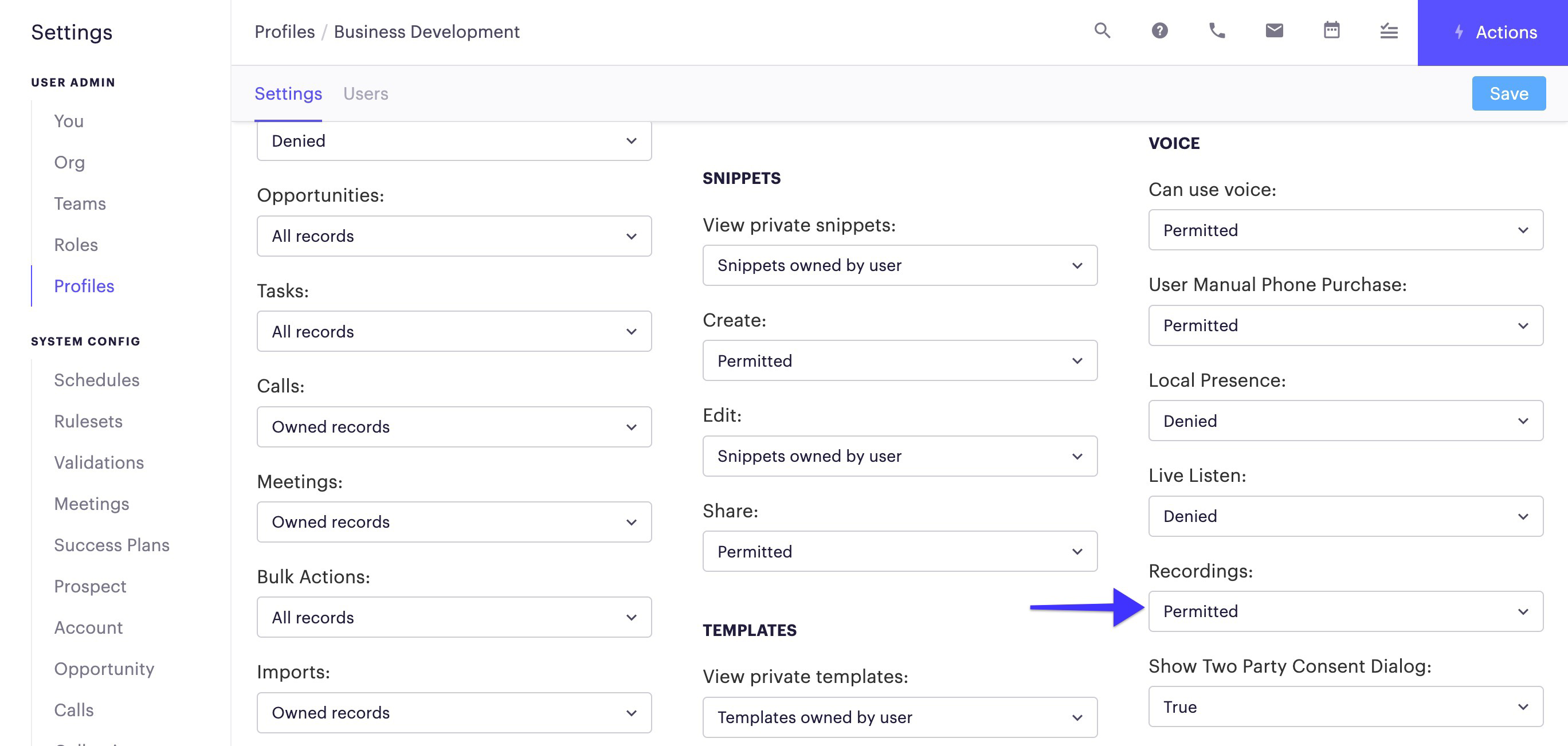 If both of the above are set correctly and outbound calls are still not being recorded, please submit a support ticket so we can investigate this issue.
Cause
There are a couple potential causes to calls not recording, but the primary ones are:
Individual governance profile doesn't allow users to record calls
Call recording is disabled at the org level in the org settings