Symptom
An Outreach user received an email notification from Outreach stating that an unrelated prospect replied to another prospect's email. The notification looks similar to the blow screenshot.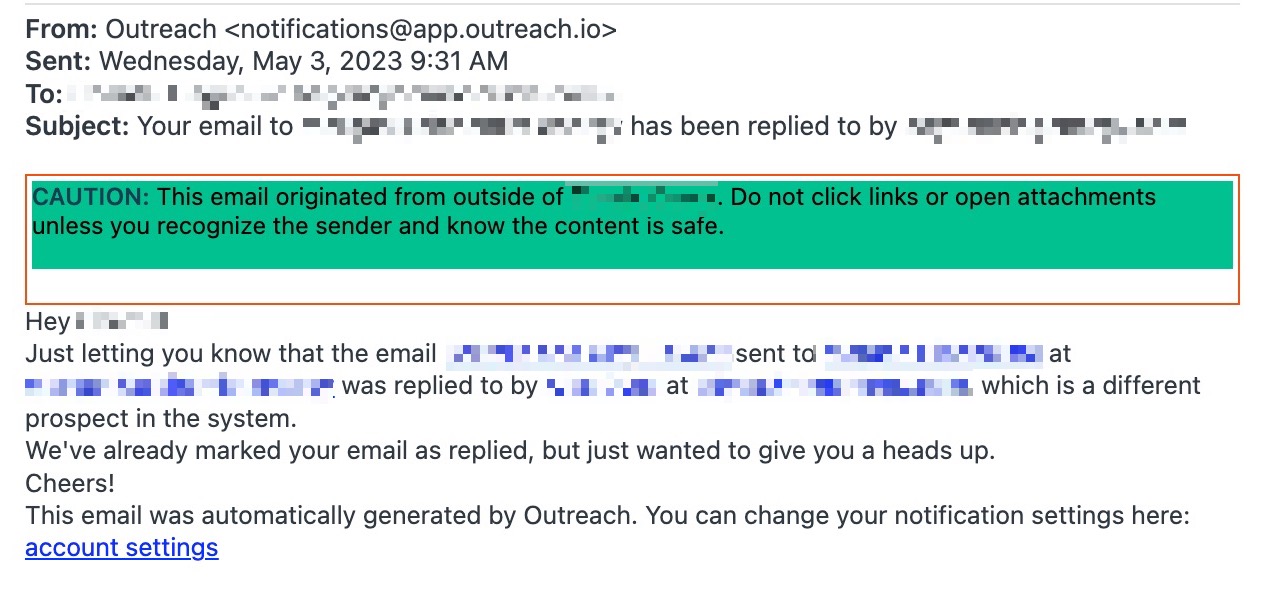 Applies To
Emails sent within Outreach

Reply tracking
All users
Resolution
To resolve the issue moving forward, be sure to not copy and paste any content from one email to another. If you do need to copy and paste, paste as plain text, removing any formatting.
Cause
When content is copy and pasted from one email to another, the tracking information also gets copied. When this happens, the tracking data we embed in the email to track replies gets copied too, thus resulting in Outreach thinking another prospect replied to an email they weren't included on.