Symptom
You are executing your tasks in Outreach but the main page is not showing the same record that you're working the task for.
Applies To
Executing task workflow

Outreach site and Outreach Everywhere extension
Resolution
While viewing the task in the Outreach task panel on the right side (or in the OE extension), click on the cogwheel in the top right to go to the task flow settings. Change the Default Outreach page dropdow option to Prospect overview (or the option you prefer), and click Save.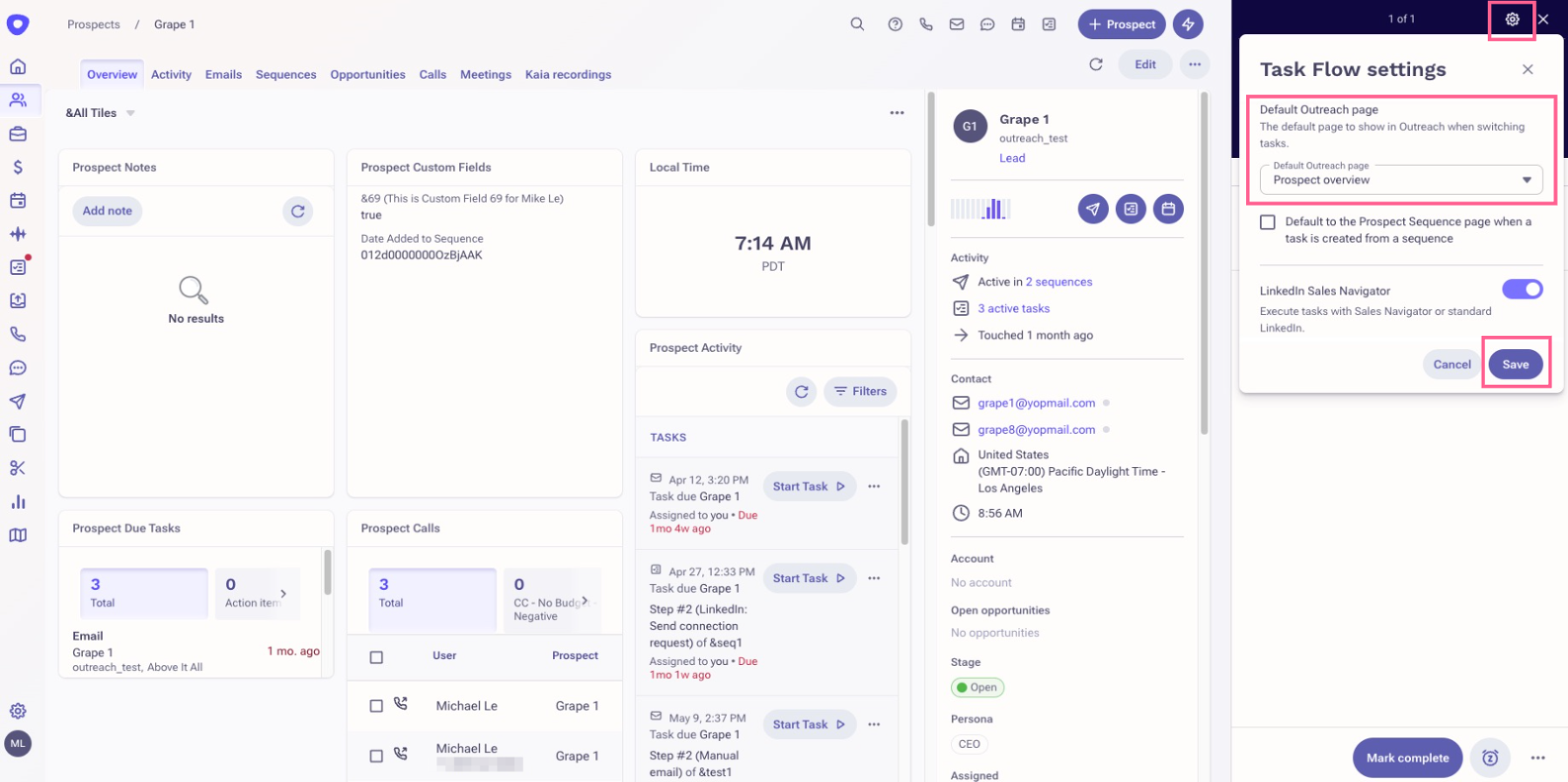 Cause
Outreach will only respect the option chosen from the task flow's Default Outreach page.
The options are:
Don't change pages when switching tasks
Prospect overview
Prospect activity
Prospect emails
Prospect sequences