Symptom
Outgoing emails are failing with the error, "The url provided is too long to encode".

Applies To
Emails
Sequences
Templates
Prospects
All users
Resolution
There are a couple ways to resolve this:
1. Disable click tracking and retry the email.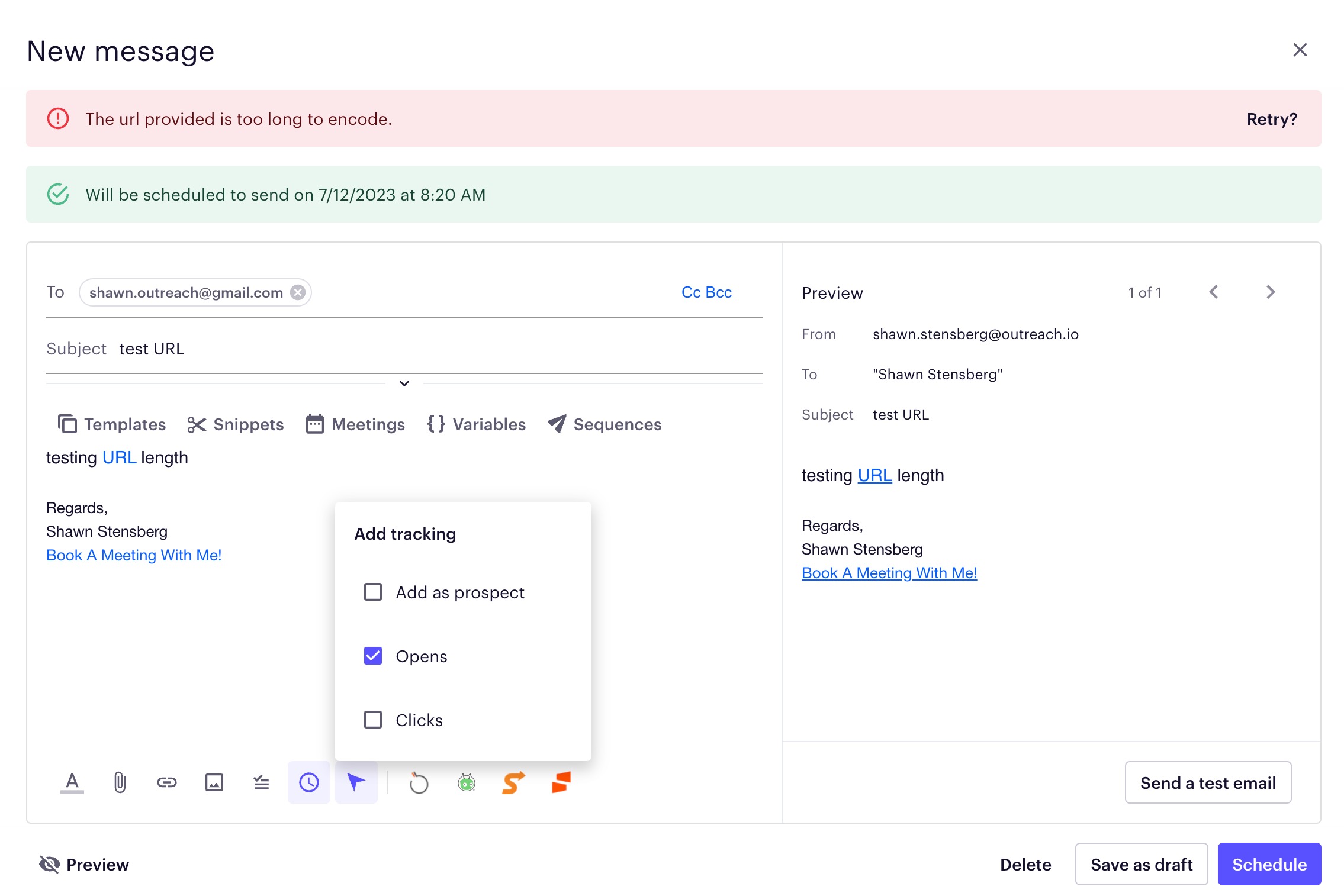 2. Open the failed email and check all links. You can copy and paste URLs in character counter tools to check the length. If the length is over 970 characters and you have click tracking enabled for this template, or the total length of all links is greater than 2048 characters without click tracking enabled, you can correct the length if this is accidental or shorten it using a tool like TinyURL.
3. Manually retry the email.
Cause
Outreach is unable to send messaging containing more than 970 characters worth of links AND click tracking enabled, OR more than 2048 characters worth of links without click tracking enabled.