Symptom
When importing a CSV into Outreach and selecting to import additional data from Salesforce, as shown below, you receive the error, "There is a problem communicating with Salesforce. Please try again later or reach out to your administrator."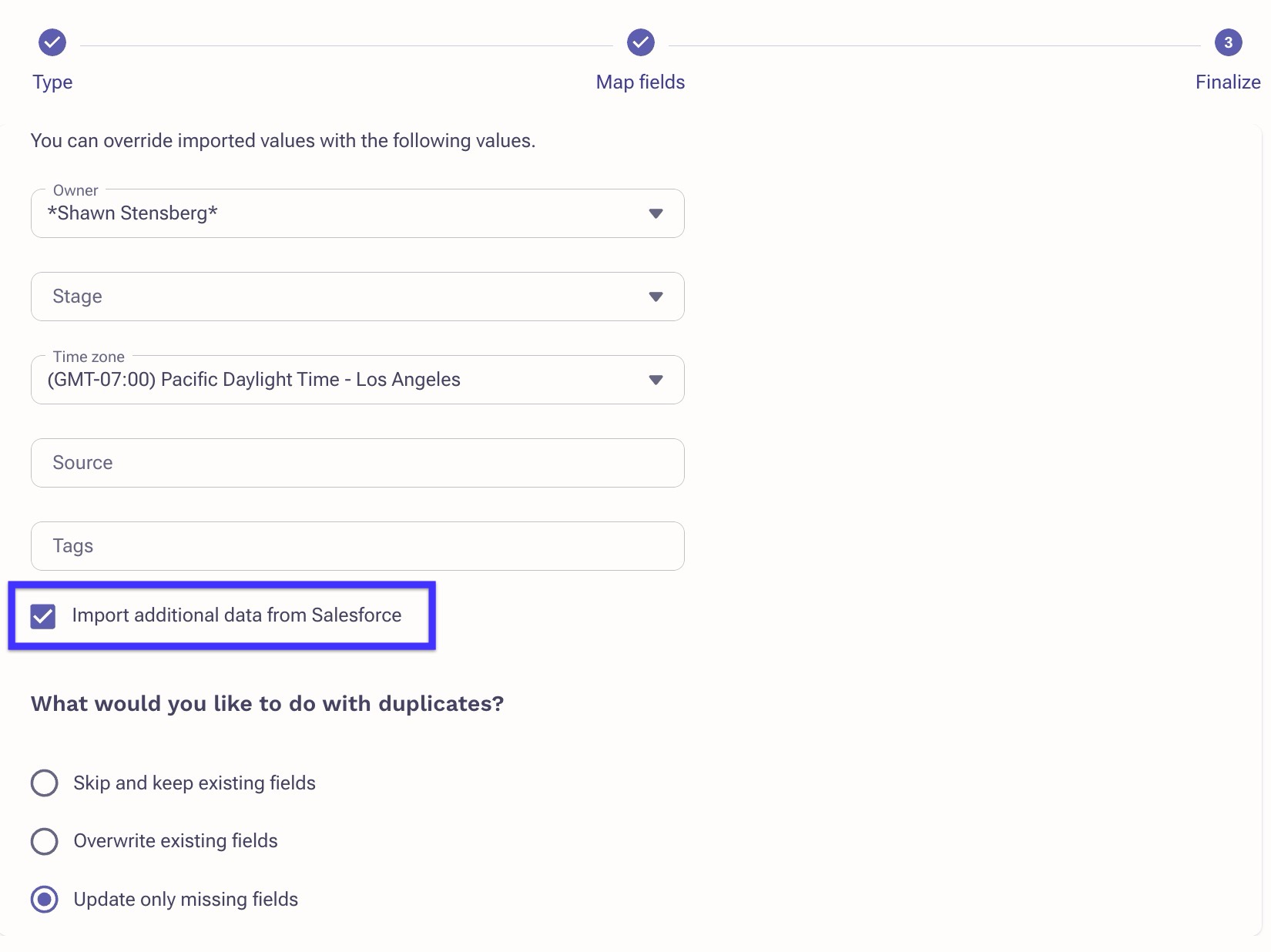 Applies To
Resolution
An Outreach admin will need to remove the field mappings that hold fields that don't exist in Salesforce. You will likely need to contact Outreach Support to learn which fields are causing problems. We can advise which fields you'll need to remove from the CRM field mappings.
Cause
This is occurring because there are fields on CRM Object mappings that don't exist.