Users may choose to forego connecting the Salesforce plugin to simply Bcc outbound emails to the Activity of a Lead or Contact.
Find the Bcc Setting in Outreach
You can add the BCC by going to the 'Add Recipient' section of each user's general settings.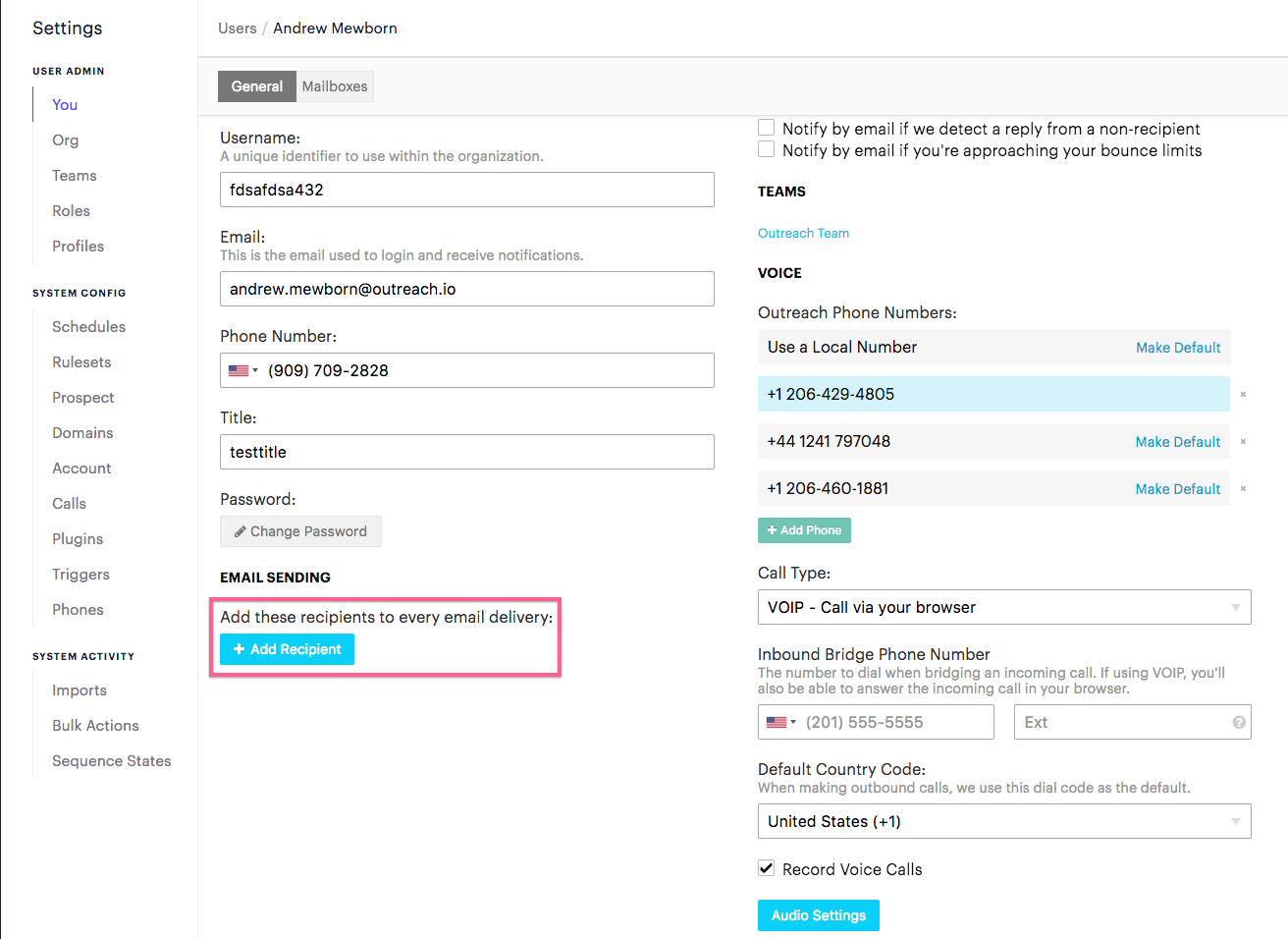 Please note:
1) You can find your Salesforce Bcc link for your specific company in your Salesforce settings
2) If you have the salesforce integration setup, you will not need to the the bcc to salesforce
3) Please ensure that your BCC to SFDC email address is correct. If it is not correct, your emails will bounce.