Purpose:
The purpose of this article is to provide information to Outreach Users in skipping a step in a sequence.
Intended Audience:
Skip a Sequence Step:
Find the sequence that the prospect is active in.
From the sequence overview page, click on "Prospects" on the top of the page.
Hover over the prospect and find the arrow that appears to the right.
Click the arrow and select "move to step".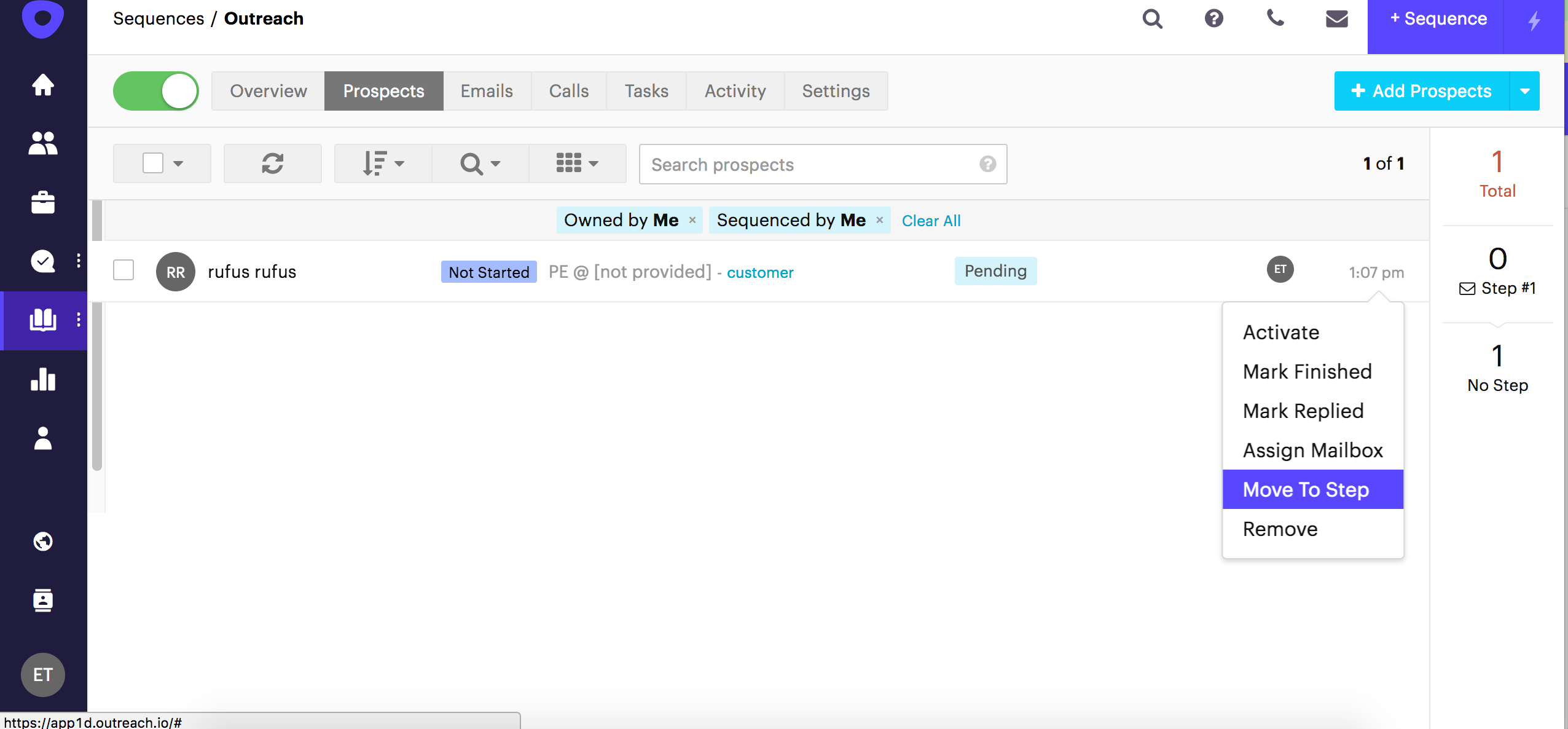 Additional Resources: