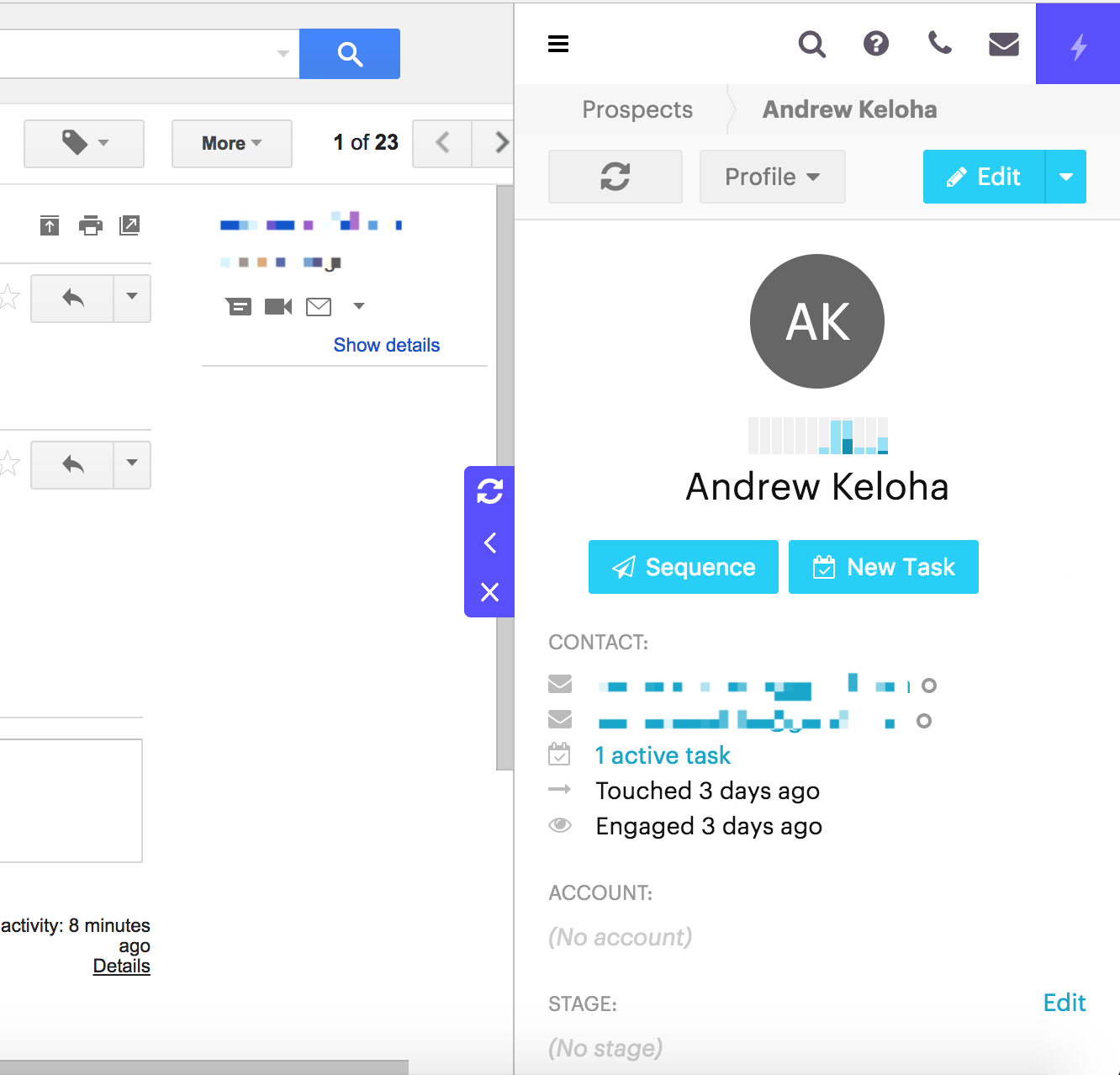 The Outreach extension provides users with access to Outreach within other web-based applications. These include SFDC, Gmail and LinkedIn.
An extension is a piece of software that allows an application to provide an interface and the transmission of data to a remote station. Inherently, they are complex to build and because of the multitude of differences between the browsers they operate on, they can experience a wide range of issues. 
Here are some tips to get started with trouble shouting these functionality issues:
1. check that the extension is up-to-date in the Chrome settings;
2. check that the Chrome bowser itself is up-to-date in About Chrome;
3. try hard-refreshing the browser - this clears the browser's cache for a specific page. The short cut for this is Command >> Shift >> R  (Mac) OR Ctrl >> F5 (PC);
4. try clearing the entire browser's cache - you can do this when clearing your browser history. To much cache built up can cause application and extension related functionality issues.
5.make sure your mailbox is connected in Outreach (the send/sync toggle on and green)
If these functionality issues persist, it is worth checking other elements of the browser that may be interfering.
1. audit the other extensions you have running in the Chrome settings. We have seen issues in particular with the Salesforce IQ extensions and Persist IQ extensions causing interference with the Outreach extension. Unfortunately, in this situation there isn't anything that we can do to stop this interference. Our recommendation is to either remove the interfering extension, or operate them in separate Chrome profiles. 
2. ensure that you're not running an old/slow browser or computer.
If issues persist beyond this, please reach to support@outreach.io.