Starting a Call with VOIP
Making a call is dead simple! At any time, you can click on the phone icon on the top of the screen and enter ANY (domestic or international) phone number that you'd like to dial.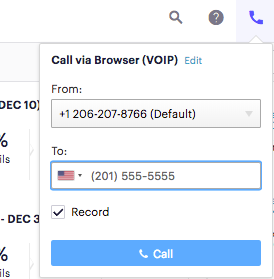 Calling from the task view
When working in the task view, you can start your call right away by clicking on the phone icon next to the phone number.

When making a call, there will be a notification bar at the bottom of the screen notifying you that you are calling someone.