A few steps need to be taken before users can access the Voice features.
After voice is enabled, the first step you'll need to take is to add a phone number to your account in Settings >> General. This number cannot and should not be a number that you already own, but a net new number that will be used by Outreach to connect to your prospects.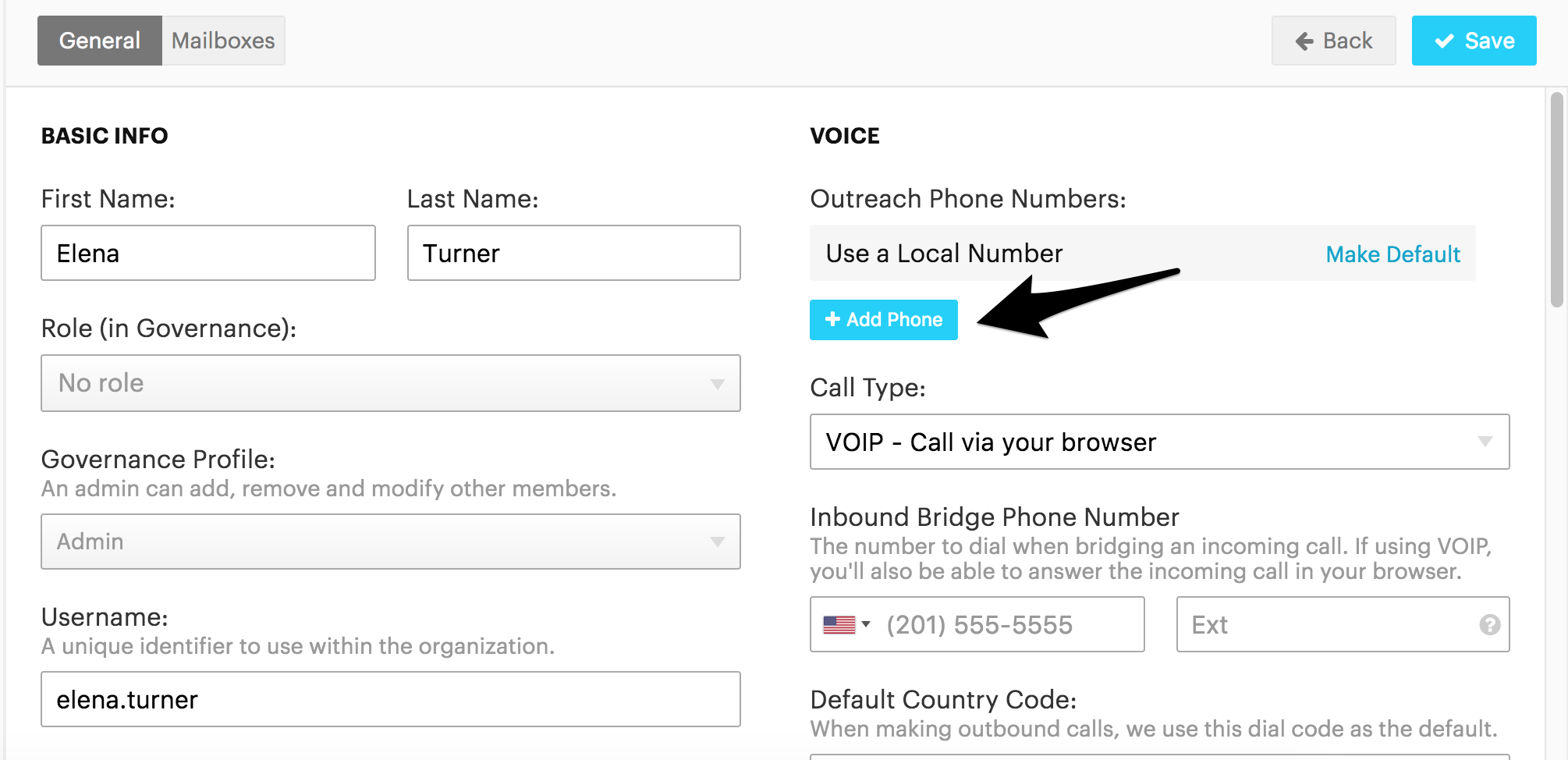 Once you click on "Add Phone" you find that you can actually choose your number. Since I am located in Seattle, I chose a '206' area code then hit search. After clicking Search I was given multiple options with the '206' area code. There are no limits on the amount of numbers that you can have associated with your account, however, each additional number costs extra per month. You can find more information on additional pricing for numbers here.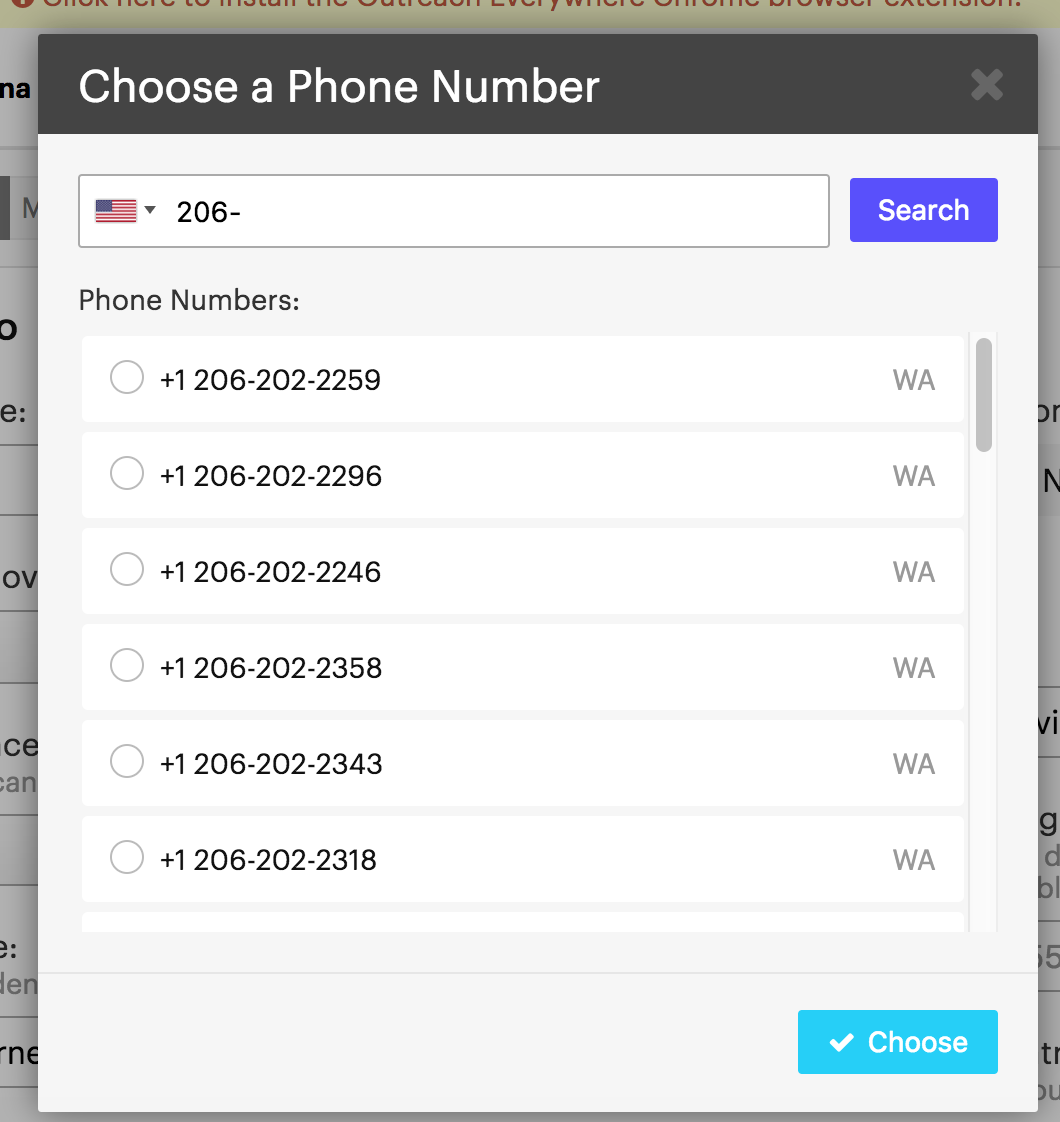 Once you have chosen a phone number, you should see a phone icon displayed in the upper right of your account.
Once you've added an Outreach number, you'll need to determine whether you want to use Bridge or VOIP.