Note:
This feature is currently in beta and not available for additional customers at this time.
SMS is a key part of your workflow, and the ability to create manual or automated tasks for this type of communication is crucial for standardizing your workflow. With Outreach, you can create a sequence or one-off task to remind you to text your prospect at the right time.
SMS Task Overview
Creating an SMS task is now included anywhere you can create a task in Outreach. When a task is created and nearing it's due date, the SMS task will appear in your 360 View and in the task overview page.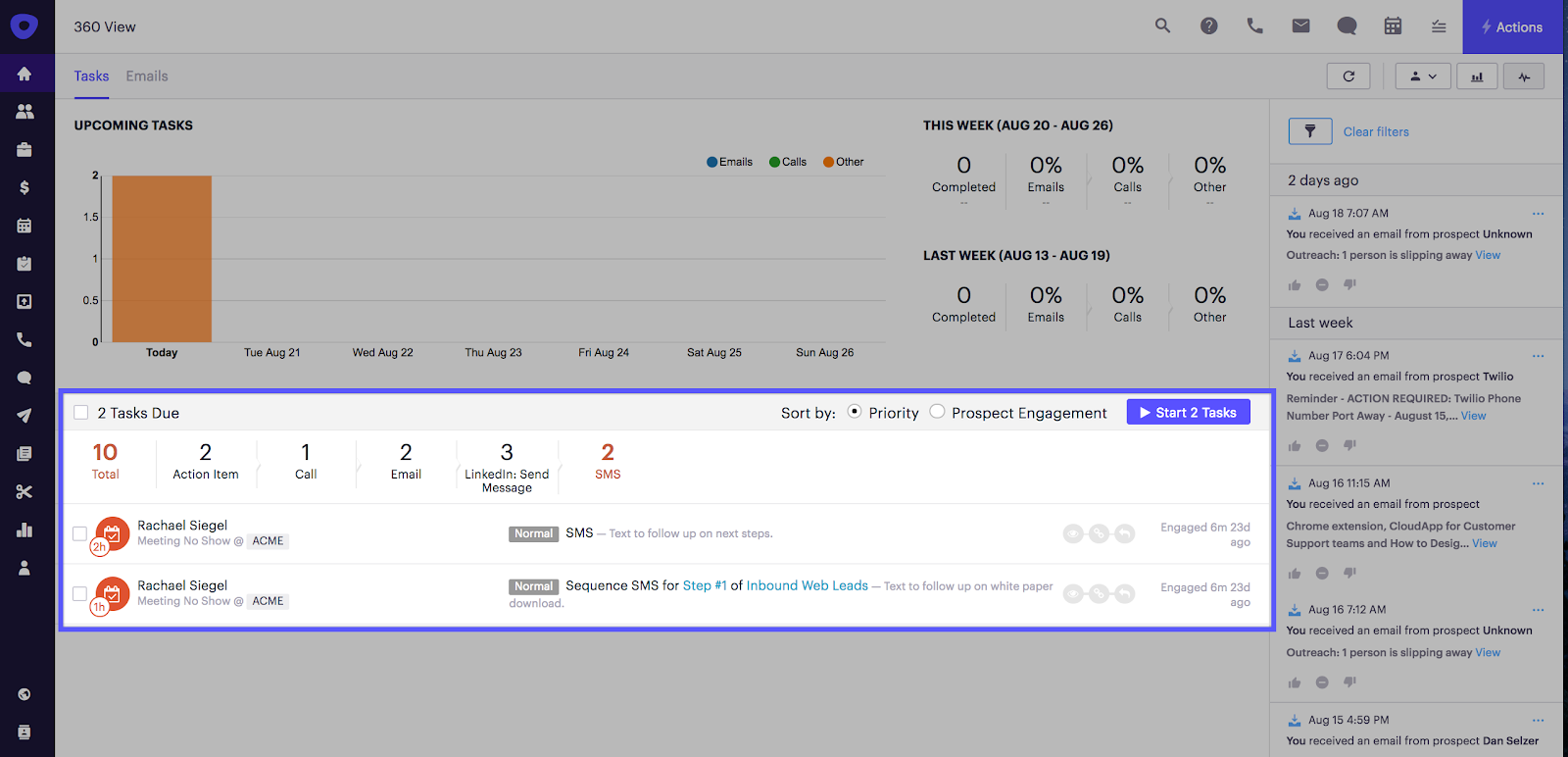 When you click into the SMS task, you'll be automatically brought into the task flow. The task note can be found just above the compose window, which will help remind you what you need to text your prospect about.
If the prospect has more than one mobile number, you can select the correct number on the top of the page. Outreach will select the number based on the following criteria:
Do you and prospect already have a conversation? If yes, use that number

If you and the prospect do not already have a conversation, does the customer have a mobile phone number specified? If yes, use the mobile number.

If 1 and 2 are false, Outreach will prompt you to specify a mobile number for the prospect.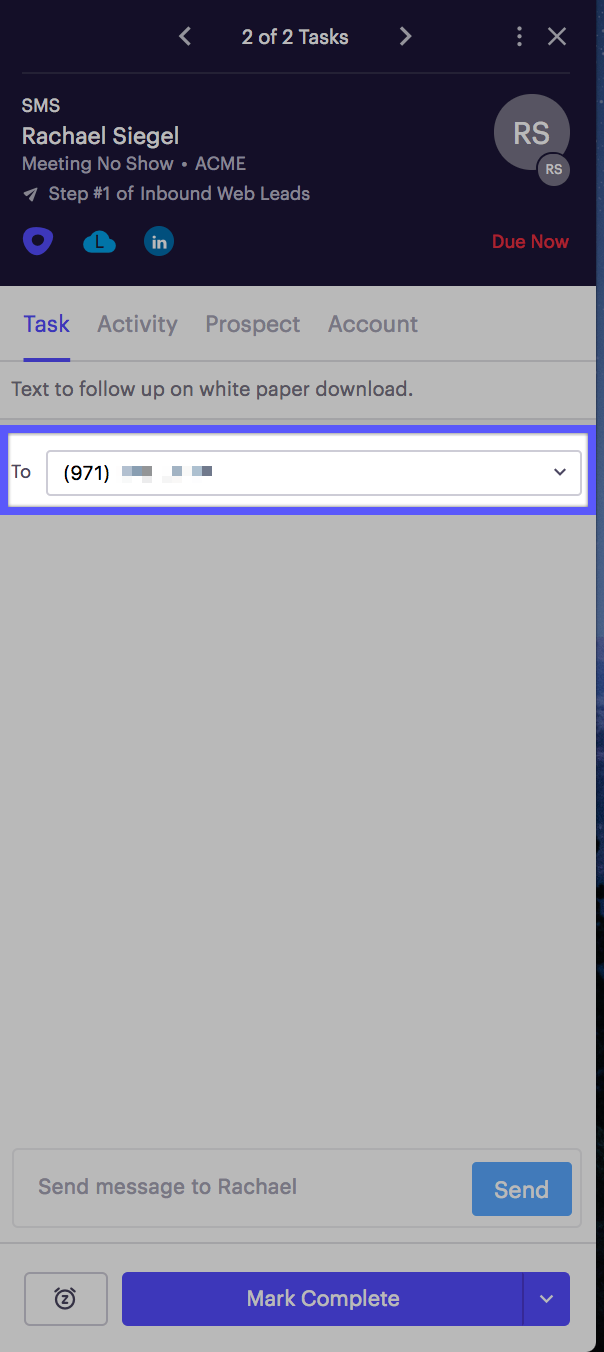 Once you've selected the correct phone number, you can compose your text by using the text field on the bottom of the task flow window. Write your message and click the "send" button to deliver the text. Once you've received confirmation that the text was delivered successfully, you can mark the text as complete.
SMS Tasks in Sequences
As noted above, SMS tasks can be added as a sequence task. In addition to creating an SMS task step, you have additional options in the sequence ruleset to mark a prospect as "replied" if you receive a text message from the prospect.
Note: Prospects will be removed from sequence if you receive any text from them if the sequence ruleset setting is set to "mark replied".
Click on your initials on the bottom left hand corner of the Outreach platform

Find the section labeled "system config" and select "rulesets". You'll only see this option if you have permission to adjust or create rulesets in Outreach



Identify and click into the ruleset that needs to be adjusted

Find the section labeled "actions outside of sequences" and under the option "when a text message is received from a prospect" select "mark replied" or "do nothing".


Note: Outreach will default this ruleset setting to "mark replied" for all sequences that contain an SMS task step.