Purpose:
The purpose of this article is to provide direction to Outreach Users in enabling the Amplify Add-In for Outlook.
Intended Audience:
Enabling the Outreach Add-In Panel
All users will have access to Amplify features through the Outreach add-in in Outlook.
Install the Outreach add-in. See full steps for Mac users, PC users, and for the web application.
Outreach will now be accessible in Outlook from the top panel for the desktop client or through the "more actions" button in the web version.
Desktop Client: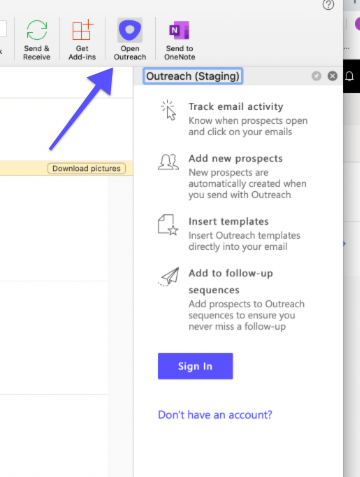 Web Application: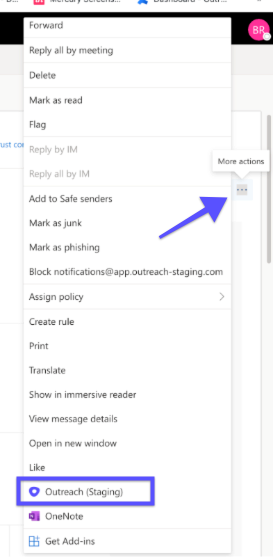 To keep Outreach easily accessible, you can pin it from the Task Pane:

Enabling Amplify Features
Once your users have the add-in installed, Amplify is ready to start getting to work for your team!
Phone Number Extraction
Phone Number Extraction will automatically begin identifying new phone numbers for your users through the add-in. No additional steps are required on your part.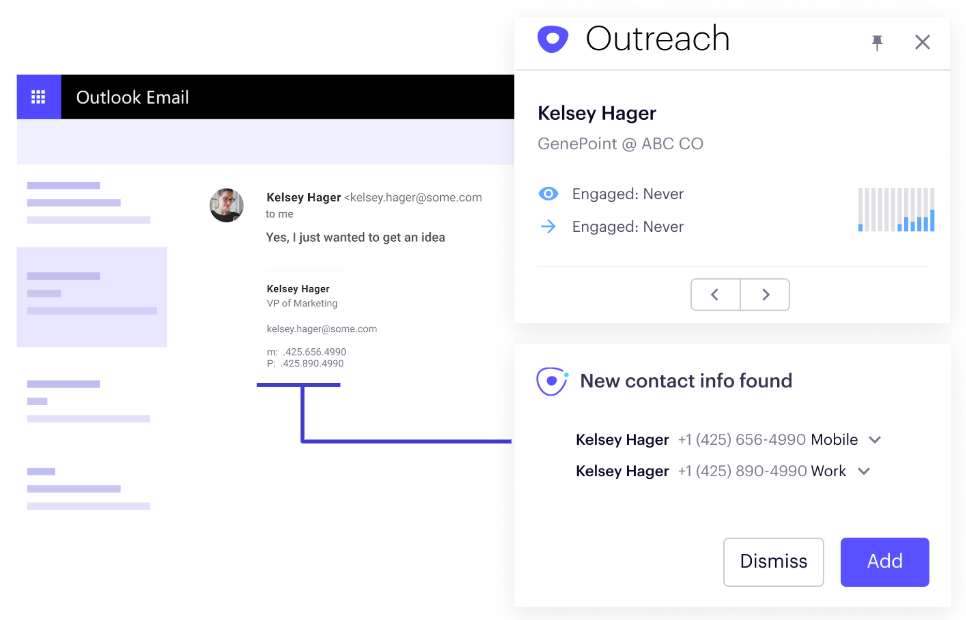 OOTO Return Date Extraction
The OOTO Return Date Extraction will be enabled by default and immediately available for all users through the Outreach add-in in Outlook.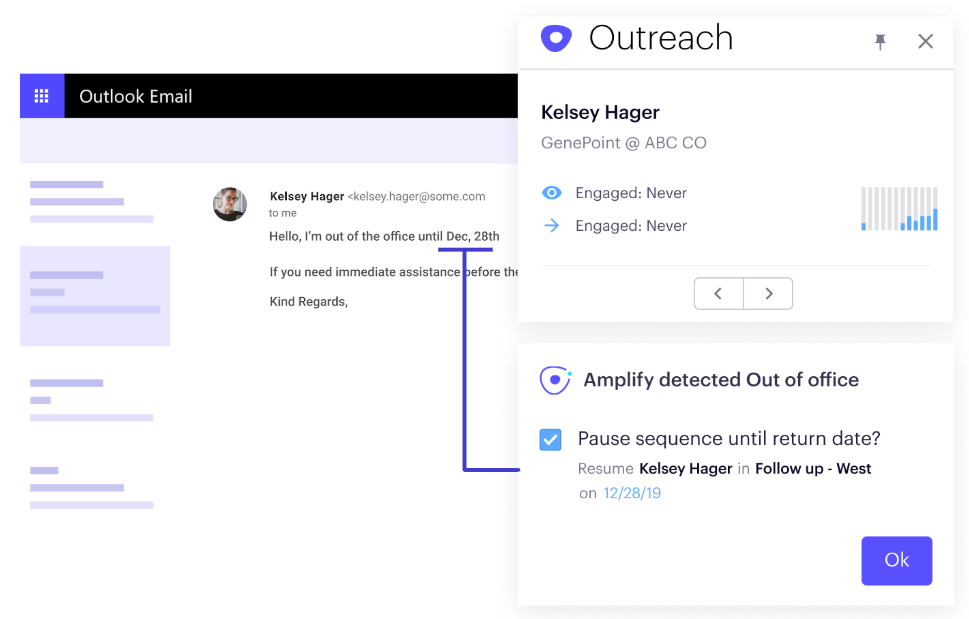 Admins have the ability to disable this feature for the entire org by clicking the initials in the bottom-left corner >> clicking into Org settings >> scroll to "Sequences" >> uncheck "Automatically pause and resume sequences after out of office responses" >> save.