If you miss a call from a prospect, Outreach will provide notification badges for missed calls. On the Calls index page, you can now filter down to just your missed calls more easily, and call back any prospects with one click from this page.
Notifications
When you miss a call, you will see a red dot near the phone icon on the left of the page. If you hover over it, you will see the missed call count.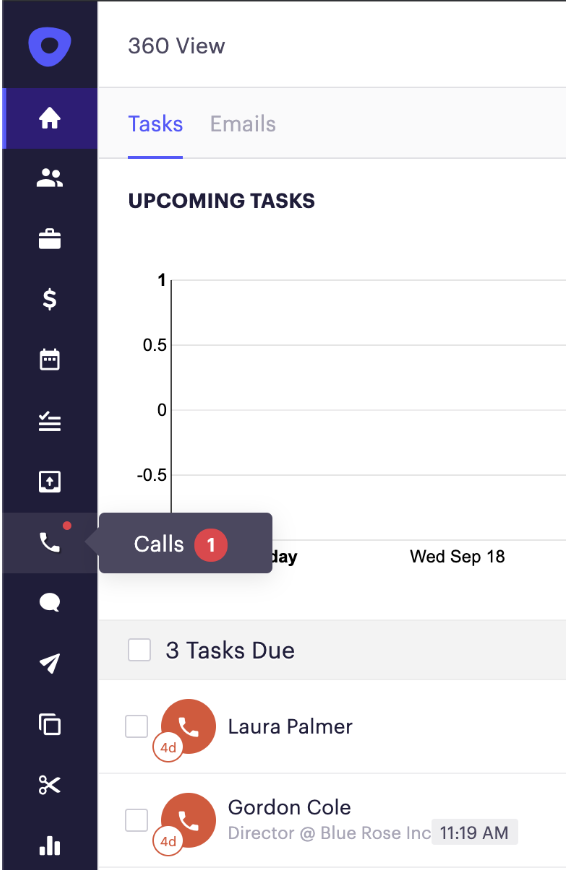 Viewing Missed Calls
On the calls page, you can click the Missed Calls in the Sort & Filter pane to filter your view to only missed calls. You can also apply other filters as needed.
Returning a call
You can callback any prospects from this page by clicking the phone number on the call in list view. Please note that you can call any prospect in this way from the call list view whether it was missed or not.
Outreach Everywhere
If you are using the Outreach Everywhere Extension, you will see a red dot on the top left menu indicating you have missed a call

When opening the menu, you will see the missed call count in the navigation bar on the calls icon.