Purpose:
The purpose of this article is to provide direction to Outreach Users in applying tags to various features and records in Outreach.
Using tags makes organizing, searching, and filtering content easy and can be applied to the following list views:
Prospects
Accounts
Opportunities
Calls
Sequences
Templates
Snippets
Intended Audience:
Notes:
This article illustrates the process of adding tags to Templates. Follow this process for applying tags to any of the applicable records listed above.
If you are unable to apply tags, contact your Outreach Administrator for assistance.
How To Add Tags to Records:
Access the Outreach Platform.
Navigate to the applicable list view. Example: To apply a tag to a template or group of templates, click the Templates icon.
Click to select the applicable records.
Click the Tag icon and select Add Tags.
Select a tag from the list or input a new tag as applicable.
Click Add.
Note: Click Remove Tags to remove any stored tags on the selected items.
Adding Tags During Import:
During the import process, Outreach provides users with an Additional Tags field to add existing, or create new, tags for records being imported.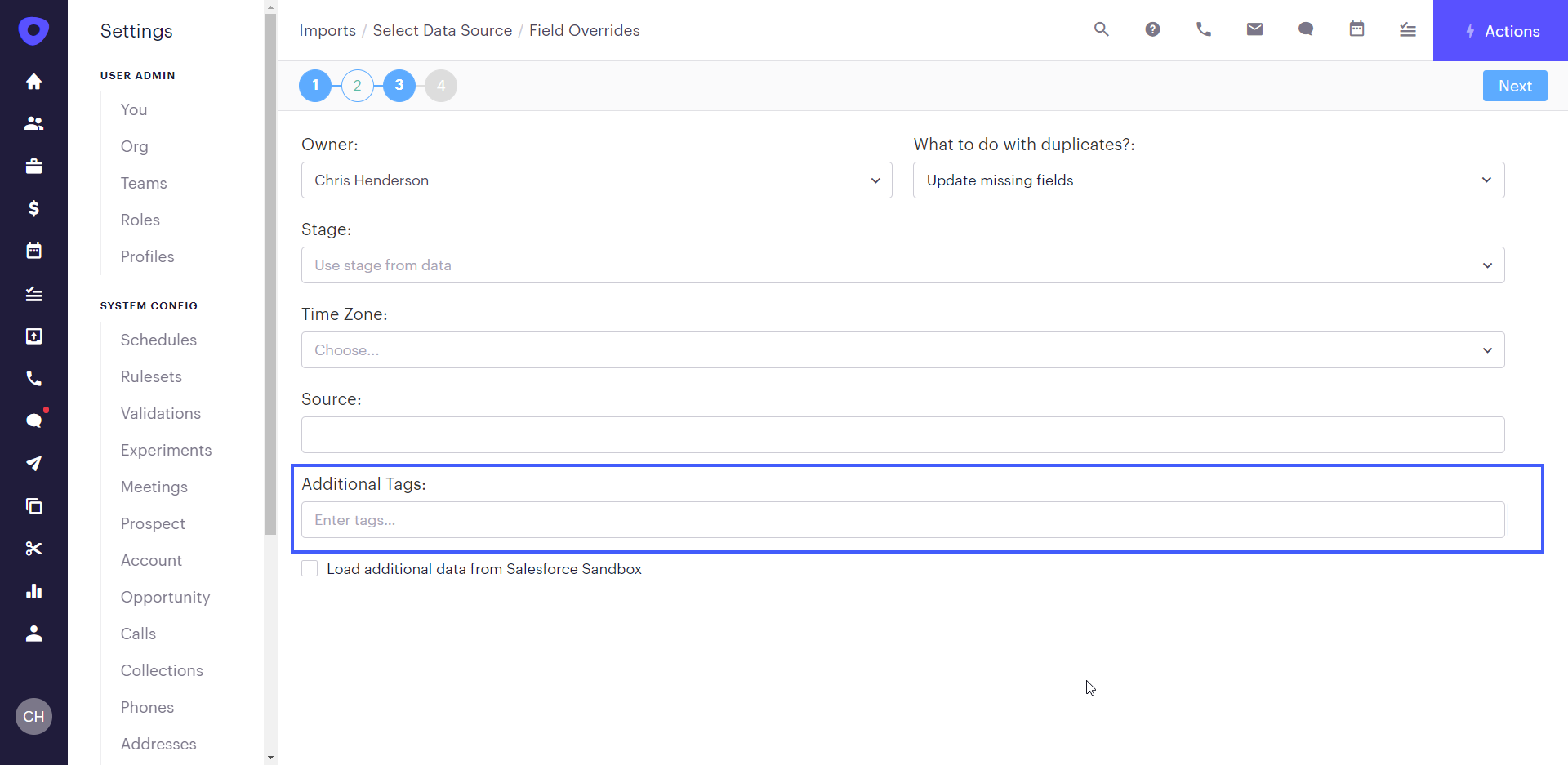 Alternatively, users can add a column to the .csv labeled tags and map the tags column to the tags field in Outreach after import. For more information for mapping fields, refer to the How To Map a Field In Outreach article.
Additional Resources:
How To Map a Field in Outreach
How To Import Prospects via CSV File