Purpose:
The purpose of this article is to provide information to Outreach Users regarding updates to the Outreach Public Calendar experience.
The redesigned public calendar experience enables Prospects to choose a date and time more efficiently, while providing the ability for Users to remain more flexible and optimize their schedule for a better Prospect experience.
Intended Audience:
Public Calendar FAQs:
Q: What is the Outreach Public Calendar?
A: The public calendar provides Users the ability to optimize their Prospect's scheduling experience by providing a more flexible, robust, and intuitive module.
Q: Does the redesign require any changes to our Org?
A: No.
Q: Does the redesign impact the daily workflow of a User?
A: No. The Public Calendar redesign changes only impact the Prospect's experience as illustrated below.
Q: What is included in the redesign; what is the Prospect Experience?
A: The Public Calendar redesign now provides:
Organized calendar visibility grouping available time slots in five calendar day increments: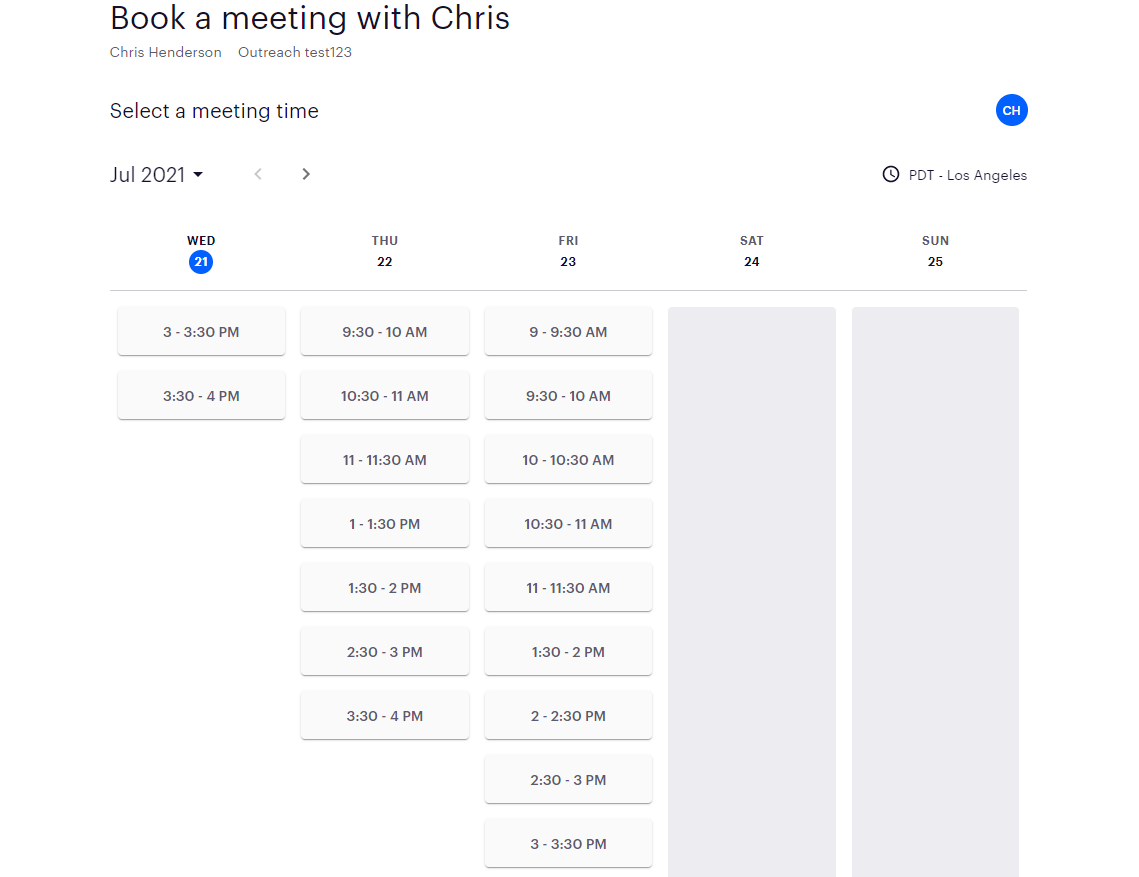 Improved navigation. Prospects can scroll through available weeks, or select specific dates through calendar picker:
Prospects select a suitable time and populate their information as required, then click Book Meeting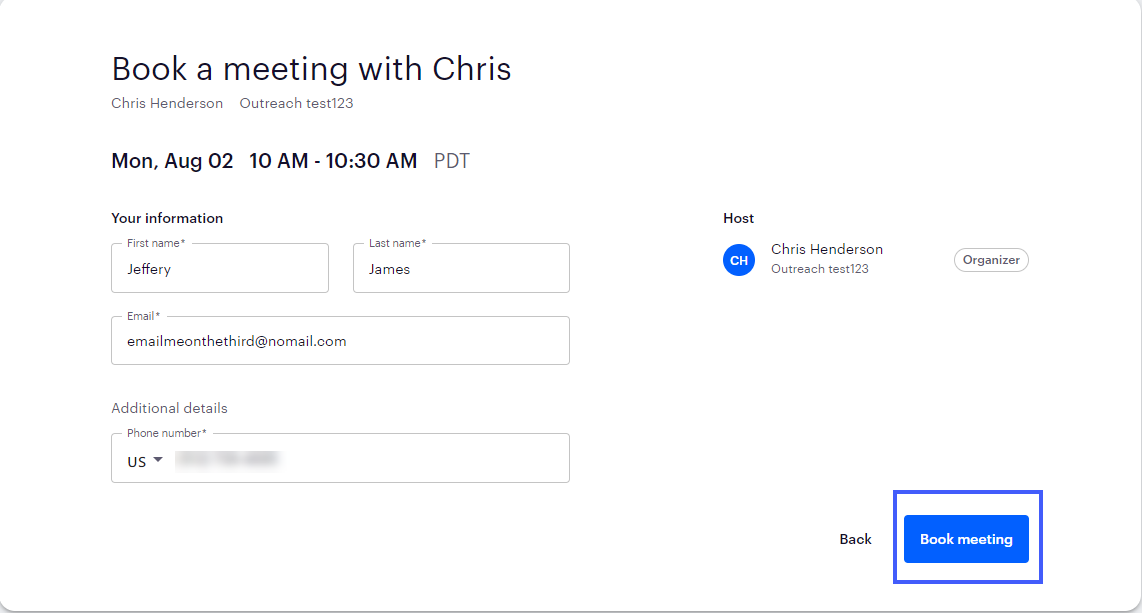 Note: Fields with asterisk are required.
Prospects are presented with a confirmation of their booked meeting.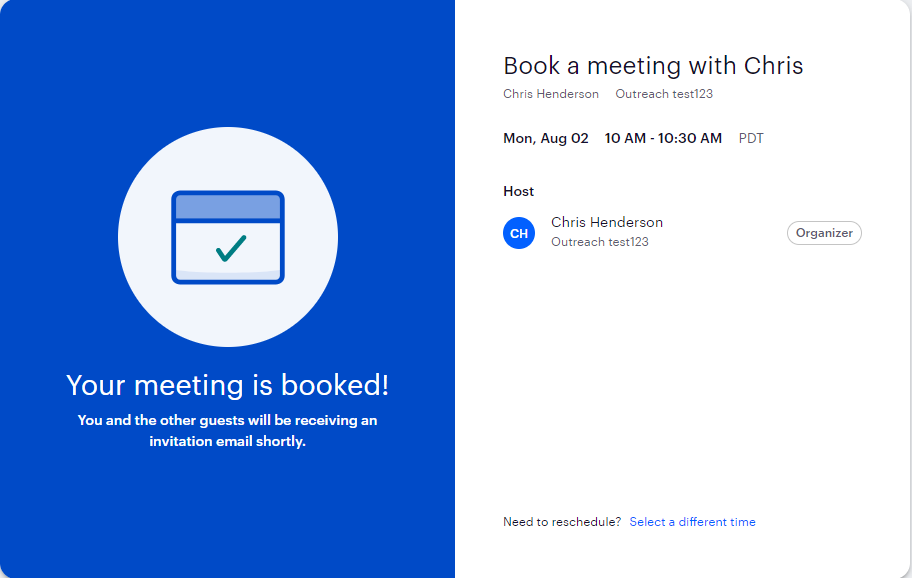 If a Prospect needs to reschedule, they can click the Select a different time link and choose a more convenient time.
Q: How should I send Prospects these invites?
A: Outreach provides Users a variety of convenient ways to schedule meetings with Prospects, such as inserting availability in Gmail or Outlook, booking directly from the Outreach platform, or inserting your public calendar link. For more information on these processes; refer to the applicable articles in the Additional Resources section of this article.
Q: Do I have to sync a Calendar with Outreach?
A: Yes.
Q: What calendars are compatible with the Outreach Platform?
A: Google, Office365, Outlook Exchange
Q: How do I connect a calendar to Outreach?
A: To connect a calendar to Outreach, refer to the How To Connect a Calendar to Outreach article.
Q: How do I create a public calendar link?
A: To create a public calendar link, refer to the How To Create a Public Calendar Link article.
Additional Resources:
How To Connect a Calendar to Outreach
How To Insert Availability in Outlook