Admins have the ability to set a default font for all of their Outreach users, found under the org settings. This determines the default font and size for all users, which can still be adjusted by the individual user.
1. Click on the initials on the bottom left hand side of the Outreach platform.
2. Under "User Admin" Select "Org"
3. Find the section labeled "Default Font Format" and select the font type and size from the dropdown menu.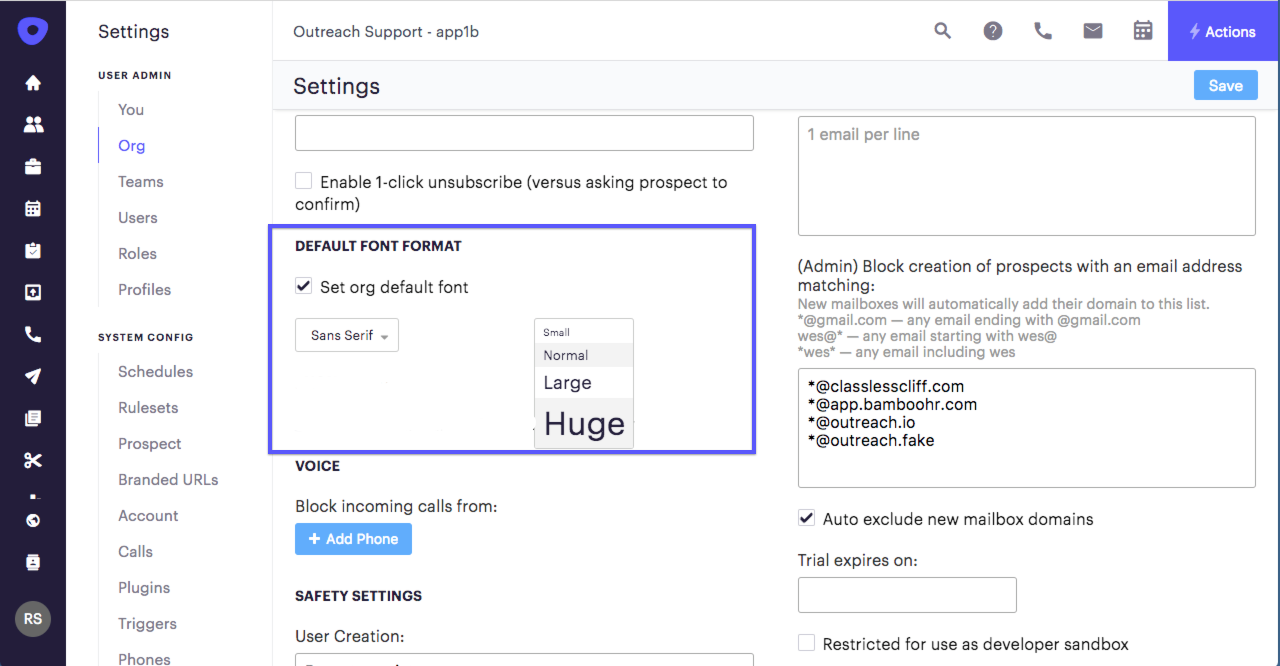 4. Save changes
Note:  If there are already templates and sequences created in Outreach's default font, you'll need to manually update the text to reflect your new font selection.