Purpose:
The purpose of this article is provide information to Outreach users regarding accessing the Outreach Billing portal.
The Outreach Billing Portal allows you to manage and view account information, invoices, payment information and update billing contact information all in one place.
The portal can be used to:
View Invoices
View Payment History
Add/Remove a Credit Card
Make A Credit Card Payment
Update the Billing Contact on File
Confirm Billing Account Basics
Intended Audience:
Creating Portal Account
Upon completion of signed contract, an email will be sent to the billing contact on record. A link will be provided in the email taking you to the Outreach Customer Portal. Select "Create Account" just below the login section. Create password and then proceed back to login screen and login with newly created credentials.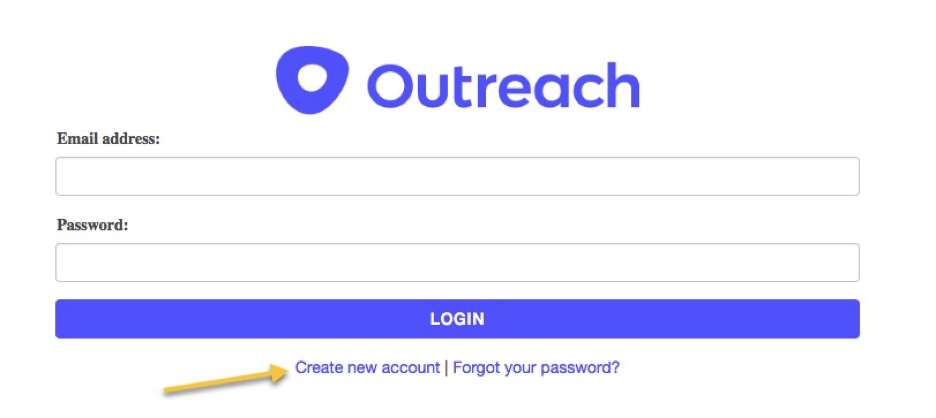 Accessing Invoices
From the main screen, there are two ways to view current and historical invoices. Either select "Invoices" located on the top ribbon or select "View all invoices" in the main invoice window on the home screen.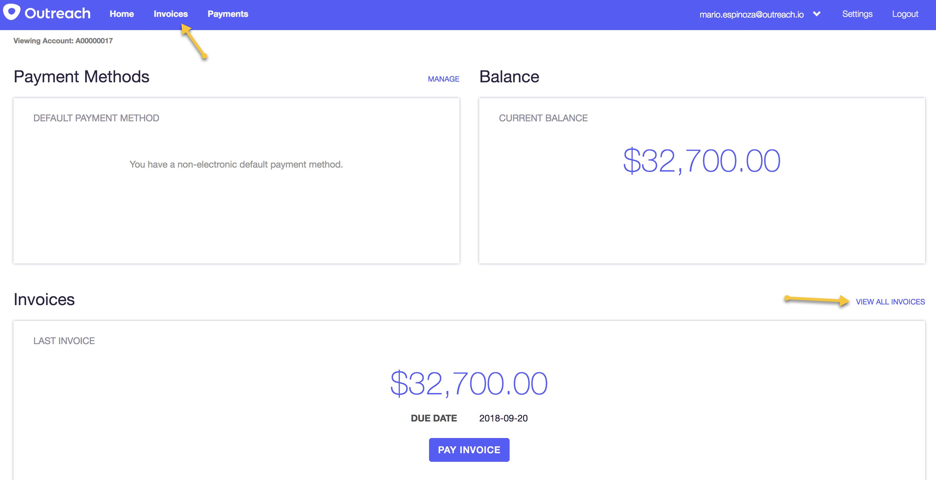 You will then be taken to the invoice page where payments can be made and view/download historical invoices.

Managing Payments
From the main screen, select "Payments" located on the top ribbon.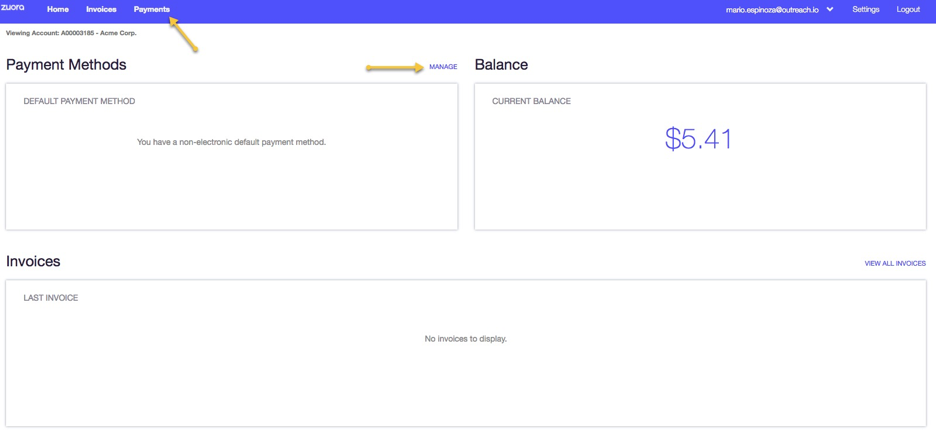 At the "Payment Methods" screen, there will be options to make a payment, manage default payment method and view payment history. Please note, the autopay feature is not currently being supported through the portal. For any questions regarding autopay please contact our billing team at billing@outreach.io.

Updating Billing Contact Information
Providing others within your organization access to account information is now available through the portal. From any screen, select "Settings" at the top right-hand side of the page and then select "User Information". Select "Contacts" and there will be a screen to add a contact, modify contact information or remove access.

For any other questions related to billing please reach out to billing@outreach.io