Outreach uses API calls to communicate and sync with Salesforce.
Automatic polling can detect up to 2,000 unique SFDC records in 1 API call. It can then import 200 of those records at a time per 1 API call (a Salesforce-side limit).
Example: If 2,000 new records are detected in 1 polling cycle, it will use 11 API calls to bring them in (1 for polling, 2,000/200 = 10 API calls for creation). 
Frequently Asked Questions
Q: How many API calls am I already using?
A: After connecting Outreach to Salesforce, an Administrator will be able to see how many total API calls have been used on that day in the Limits section of your Salesforce plugin inside Outreach.
Once your Salesforce plugin is connected, click on your initials on the bottom left hand side of the screen. On the Settings panel, select "Plugins". Click into the plugin and on the top of the screen select "Limits".
The global API call usage tells you how many API calls are used by all apps connected to Salesforce that require API calls. The Outreach-specific API call usage determines how many API calls are being used specifically by Outreach.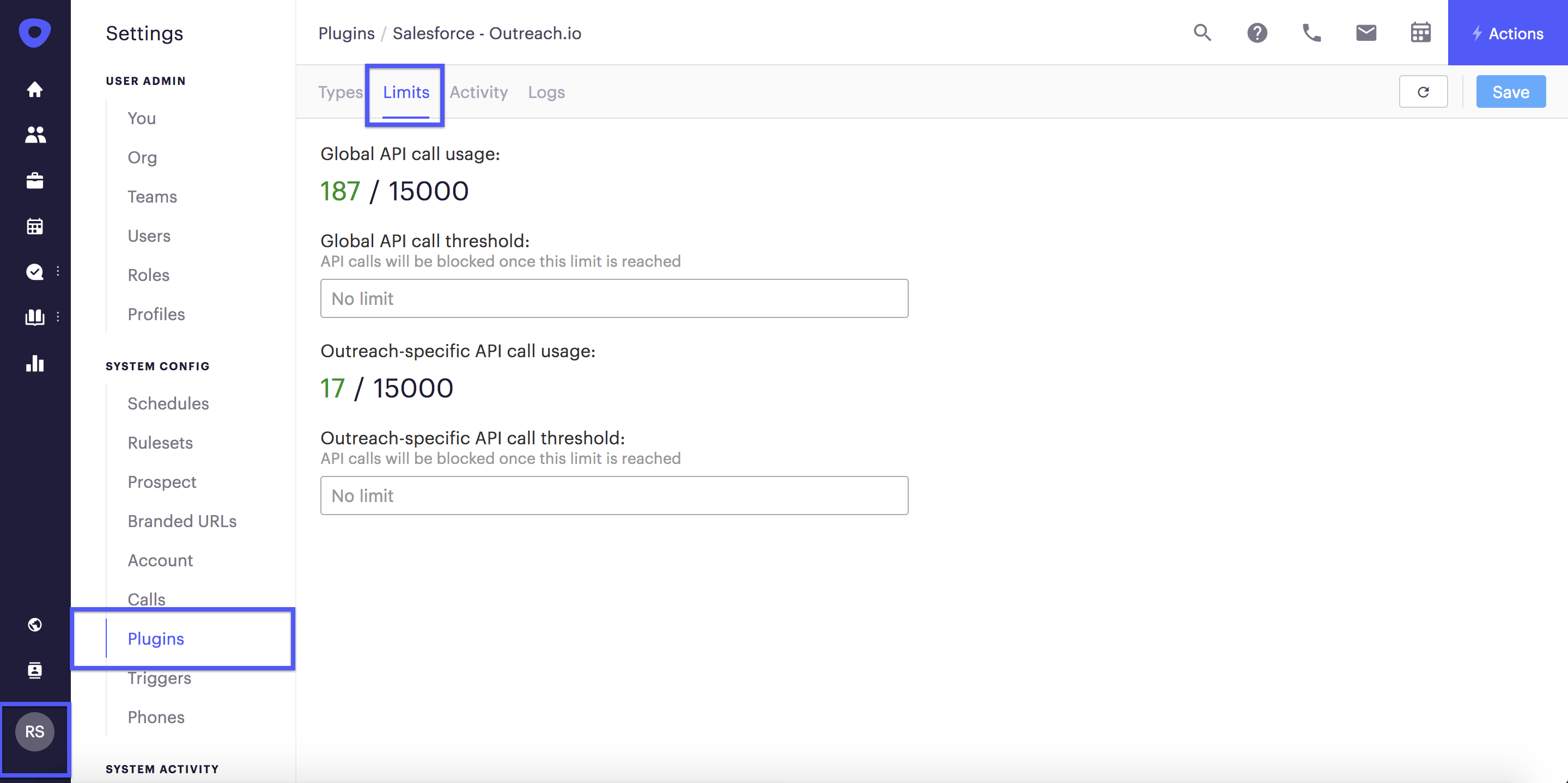 Q: How do I limit Outreach's API call usage?
A: You can reference this article to learn more about how to limit API call usage.
An Outreach Admin can set the maximum number of API calls Outreach can perform per day by designating the Outreach-specific or global API call threshold. When the API call threshold is met, the Outreach plugin will no longer push updates to Salesforce or poll updates into Outreach from Salesforce. Updates and activity syncs will be retried 3 times in a 24-hour period (once every eight hours). If the call threshold does not drop below the limit during these 24 hours, the activity sync will not be retried.


Q: How can I view API call usage in Salesforce?
A: See below for viewing API usage in Enterprise vs Professional editions
For Enterprise/Unlimited Editions 
From the main Salesforce page, click on Reports > Administrative Reports > API Usage - Last 7 Days.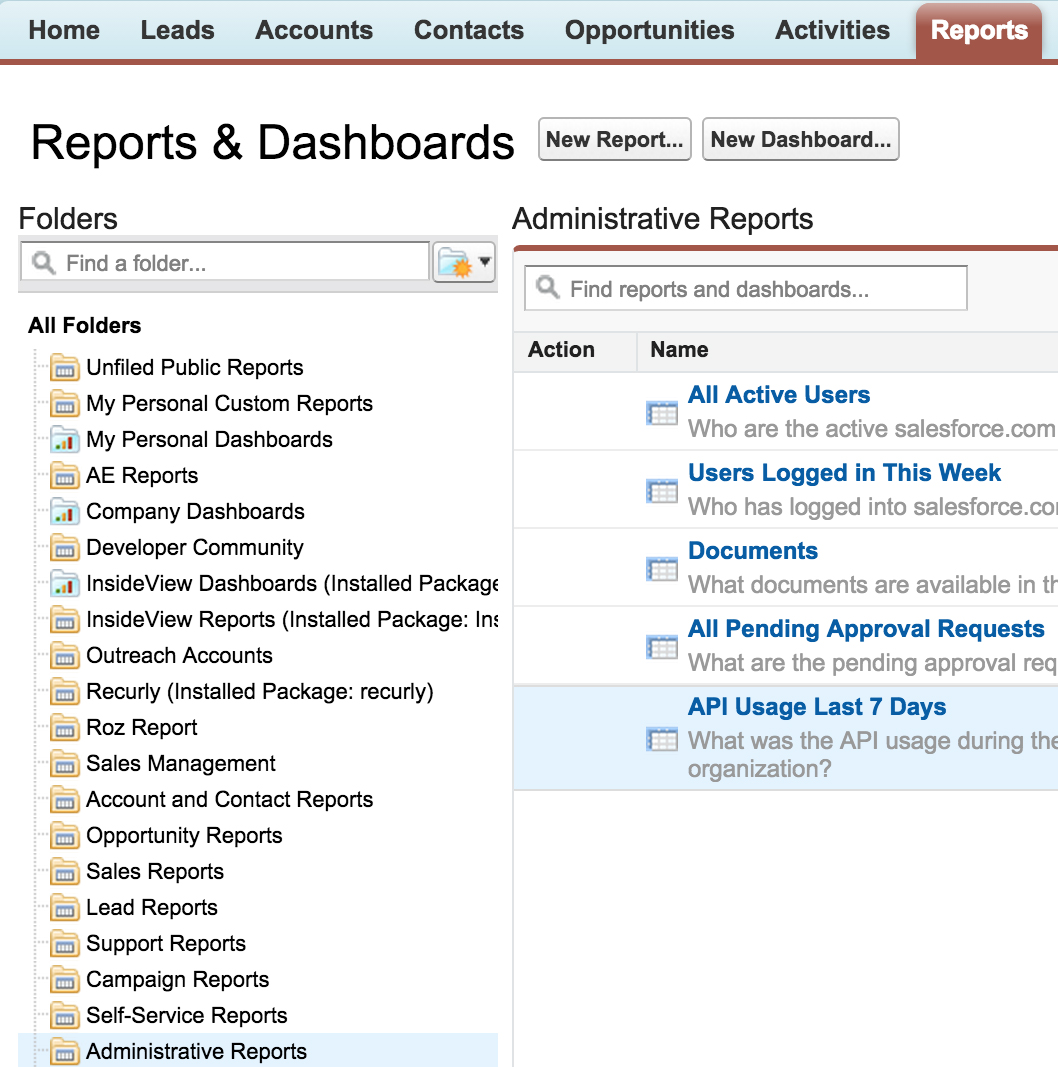 For Professional Edition
From the main Salesforce page, click on Setup > Monitor > System Overview > API Usage.

Q: How do I get more API calls?
A: API calls are purchased through Salesforce. If you'd like to increase the amount of API calls available to your org, you can reach out to your Salesforce Account Executive to discuss your options. If you increase the number of API calls available for use, the change will be reflected in Outreach under your Salesforce limits.