Purpose:
The purpose of this article is to provide information to Outreach Users regarding navigating the 360 view.
Intended Audience:
360 View:
The 360 Dashboard is your daily command center that guides you through your day to complete key sales activities.
The charts and metrics at the top immediately let you know where you're at for the week and indicate the upcoming tasks you have today.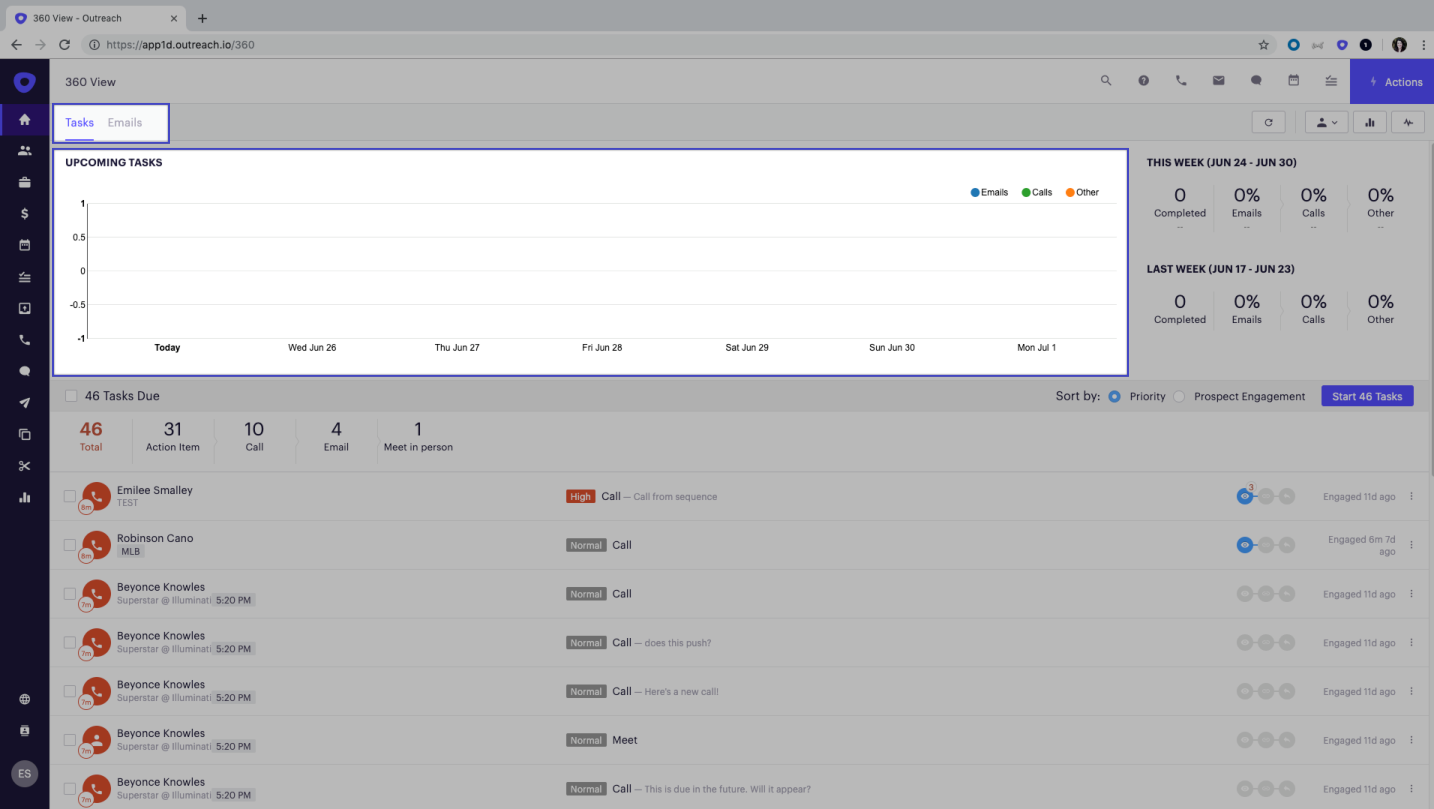 On the right side you see a live activity feed with in-the-moment updates of email opens, replies, and clicks. If you'd like to filter this information, you can by date range, specific individuals, or event type.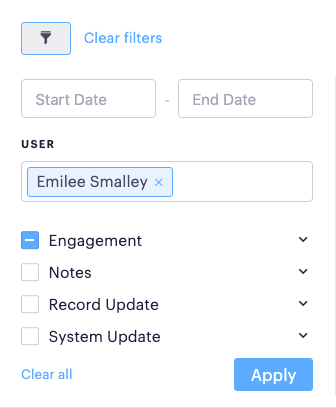 At the bottom you'll see a list of today's tasks. As prospects move through your sequences, you'll see tasks appear to create a manual email, make a phone call, or complete tasks. You can sort this by priority - which is labeled by the sequence step it comes from - or by the prospect's engagement - which is an algorithm Outreach uses to score prospect engagement.
The engagement score is calculated by the number of opens/clicks/replies from the most recent mailing received by that prospect.
Open - 1 point
Click - 2 points
Reply - 3 points
The prospect/task with the highest engagement score is positioned at the top so users can prioritize their tasks based on prospects who have shown the most interest.
Most sales reps work through tasks that are similar, so we recommend jumping into either emails, calls, or action items. Once you select the tasks you'd like to get going with, click this blue "play" button to jump start your task workflow.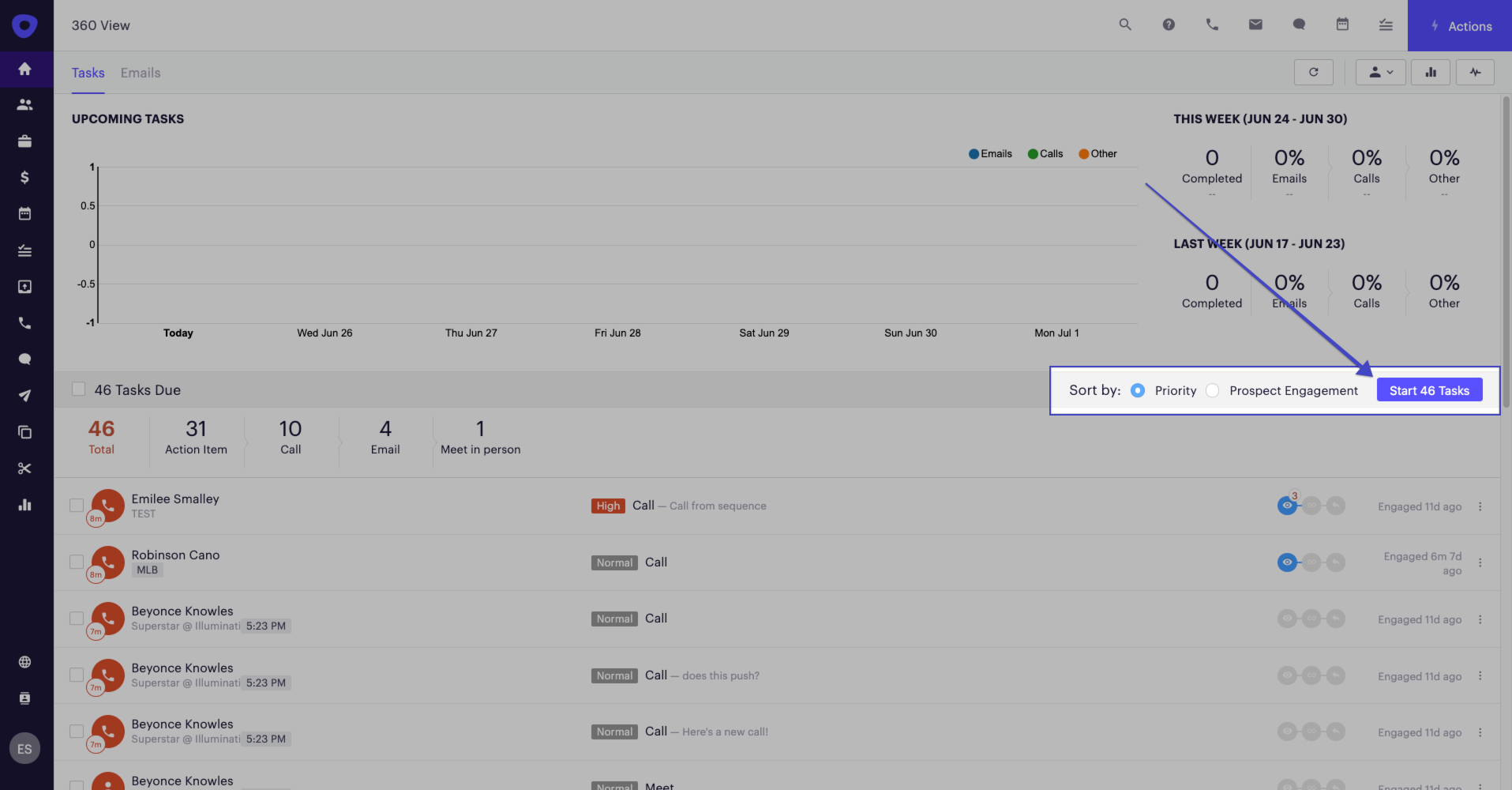 This is your command center, where you'll intelligently work through tasks. You'll find this workflow is a faster and more effective way to do your work. From here you can begin personalizing your manual emails and completing calls from one screen. The prospect activity and profile are pulled up to reference, and once an email is delivered or call logged, you'll automatically move to the next task in your list.