You'll have the option to view the user activity for users that you have permission to view (all access to user details are determined by Profiles within Governance). To get to this information, go to the Settings > Users Tab and you will see a list of all the users you have permission to see.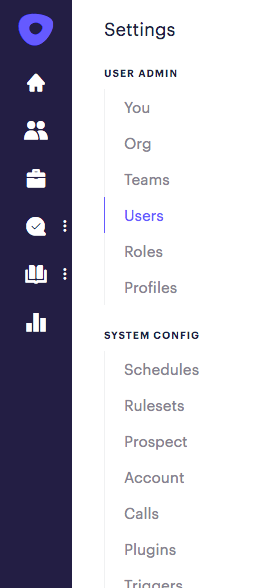 The list will provide details on the number of emails that have been sent, reply rate, due activities and active tasks for the users:

You'll be able to export by highlighting the users and hitting the more button. You can then export the data to a CSV, Lock and Unlock users, add or remove from a team, expire password and synchronize with SFDC.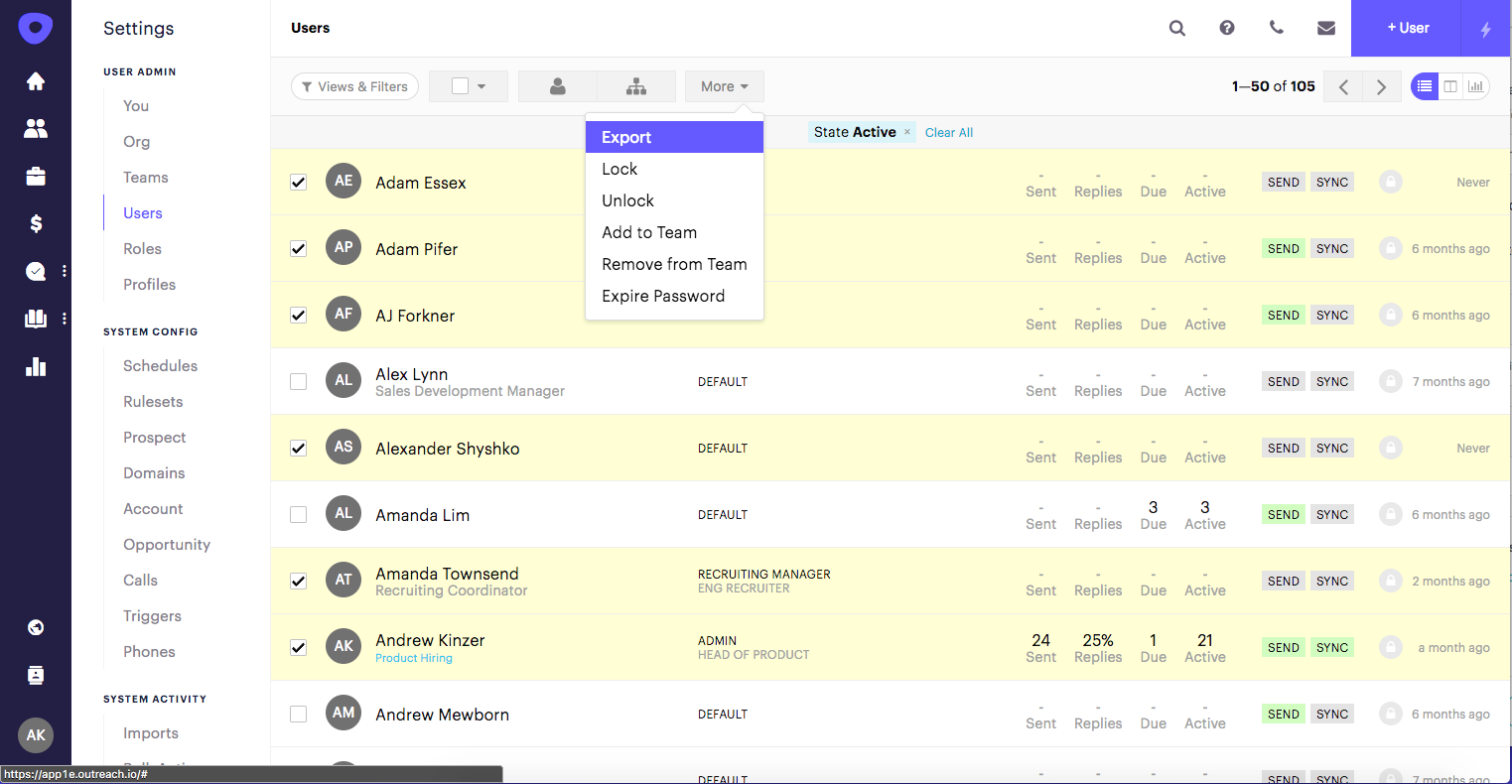 Clicking on one of the users will take you to a page that shows the activity timeline, list of sent emails and Logged calls by the user: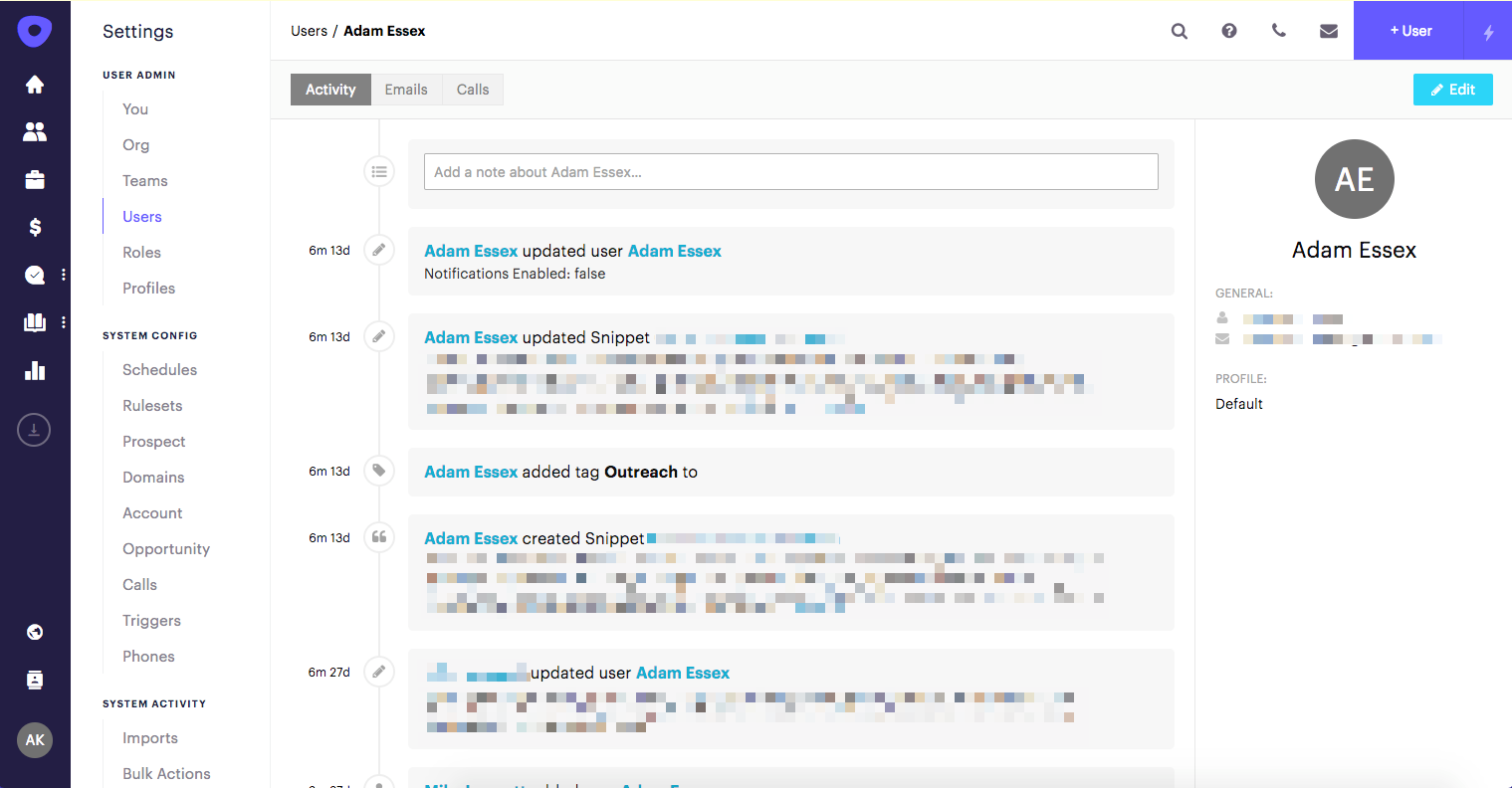 Questions or feedback? Get in touch through support@outreach.io.