Purpose:
The purpose of this article is to provide information to Outreach Users regarding job title and seniority classification for Outreach Prospects and Departments.
Intended Audience:
Outreach Job Title Classification Overview
A popular question sales leaders ask is: Are we adding the right people to our sequences? It is a challenging question to answer when job titles are broad across industries. Thus, Outreach built a machine learning model called Job Title Classification that looks at the Job Title attribute for a Prospect and classifies it into one of five levels of seniority and one of 12 departments. Here is a breakdown of those classifications: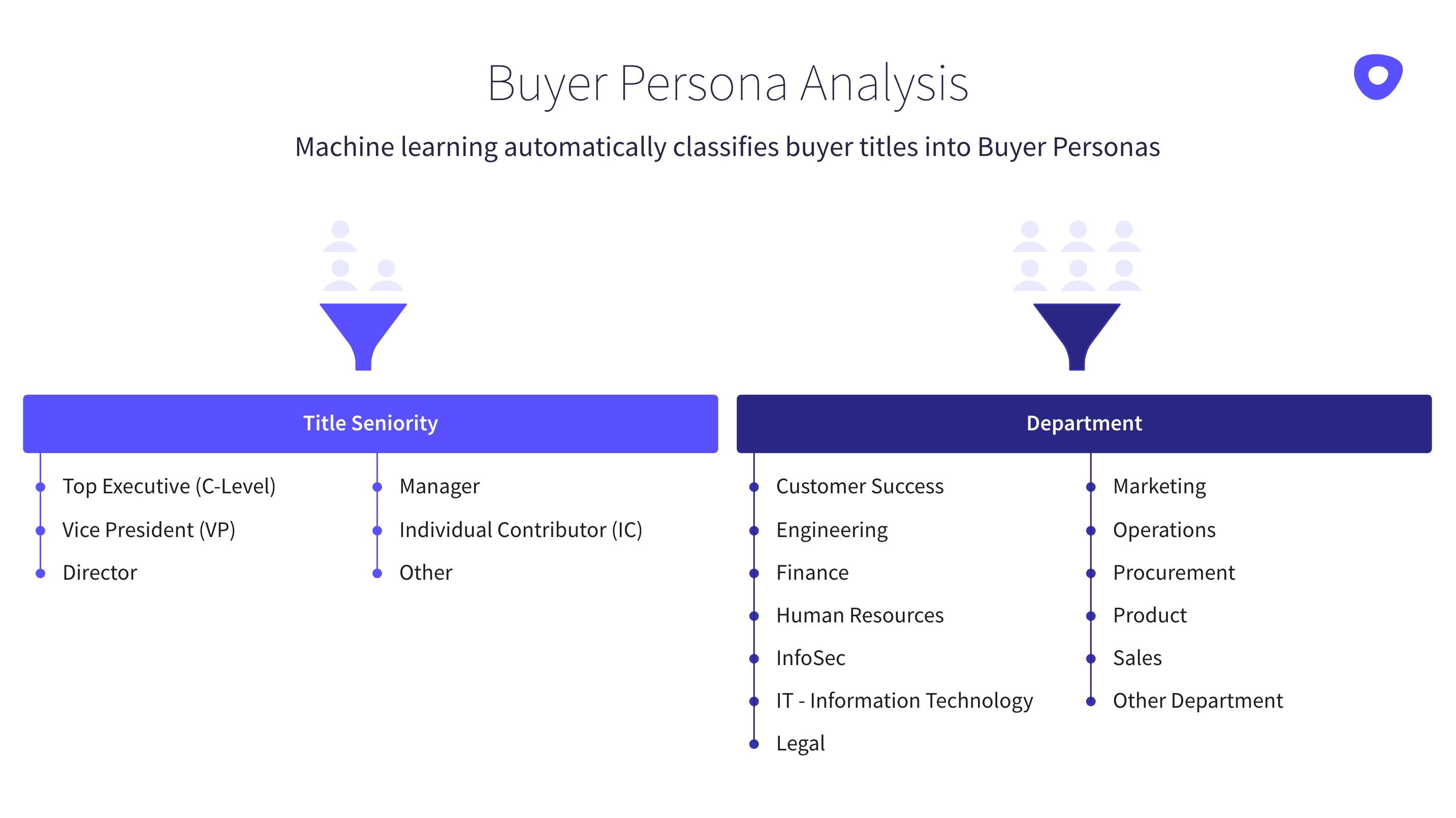 Here are some common job titles that might be classified under these classifications:
| Job Title | Classification |
| --- | --- |
| CTO | Top Executive (C-Level) - IT - Information Technology |
| HR Business Partner | Individual Contributor - Human Resources |
| VP Sales | Vice President (VP) Sales |
Note: Outreach Job Title Classification is different from the concept of Personas. Personas are created by an organization and Prospects are manually tagged with the Persona label. Users can filter the Insights by personas; however, when drilling into various metrics, the job title classification is what is surfaced.
Where to find it:
Classified Prospect seniority and department can be found across Team Performance and Sequence Performance reports for all Prospects-related metrics (when drilled into each metric).
Example (Prospects contacted on Team Performance report):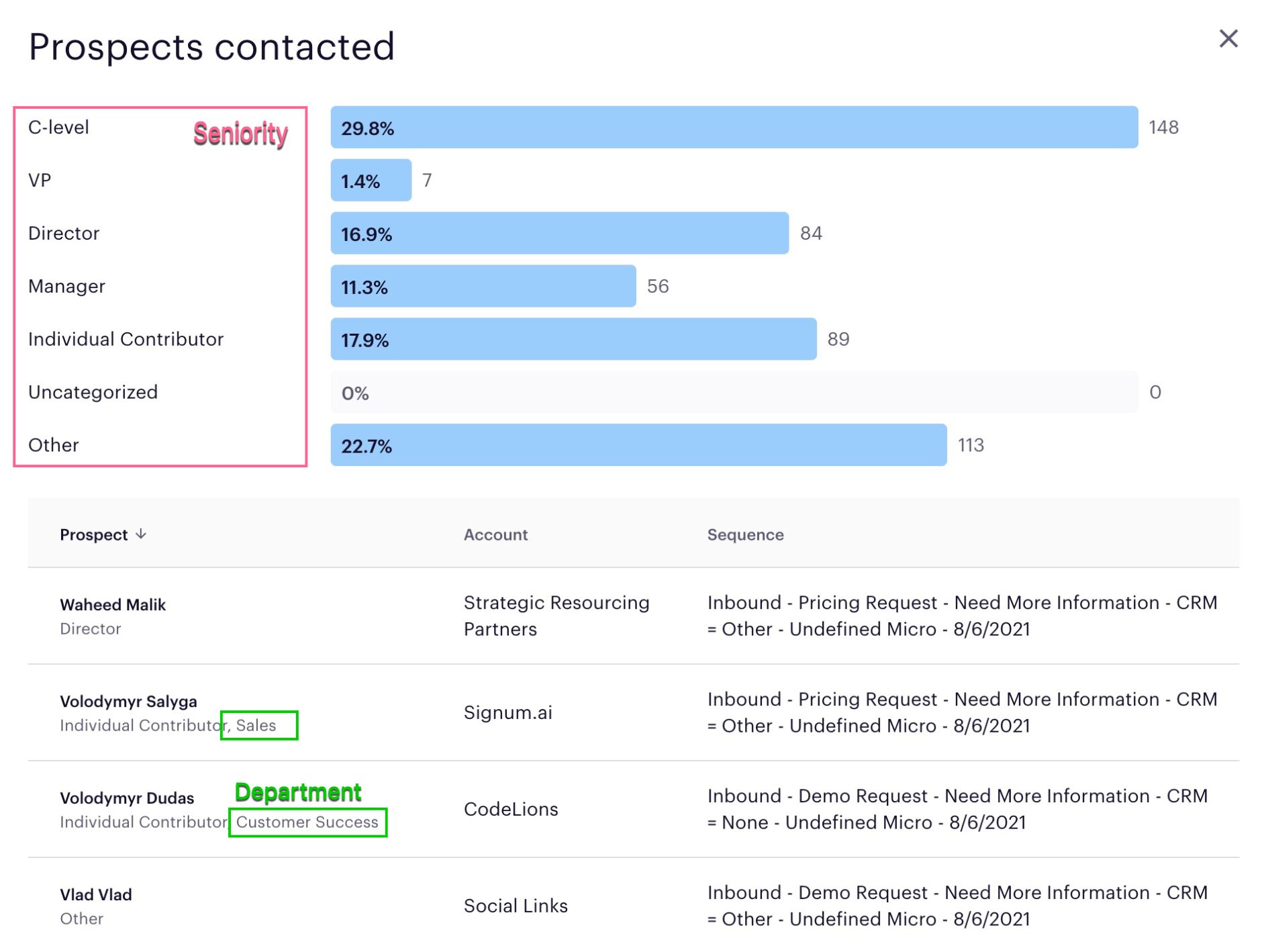 Additionally, it is possible to filter Team Performance and Sequence Performance reports by Prospect seniority and department filters: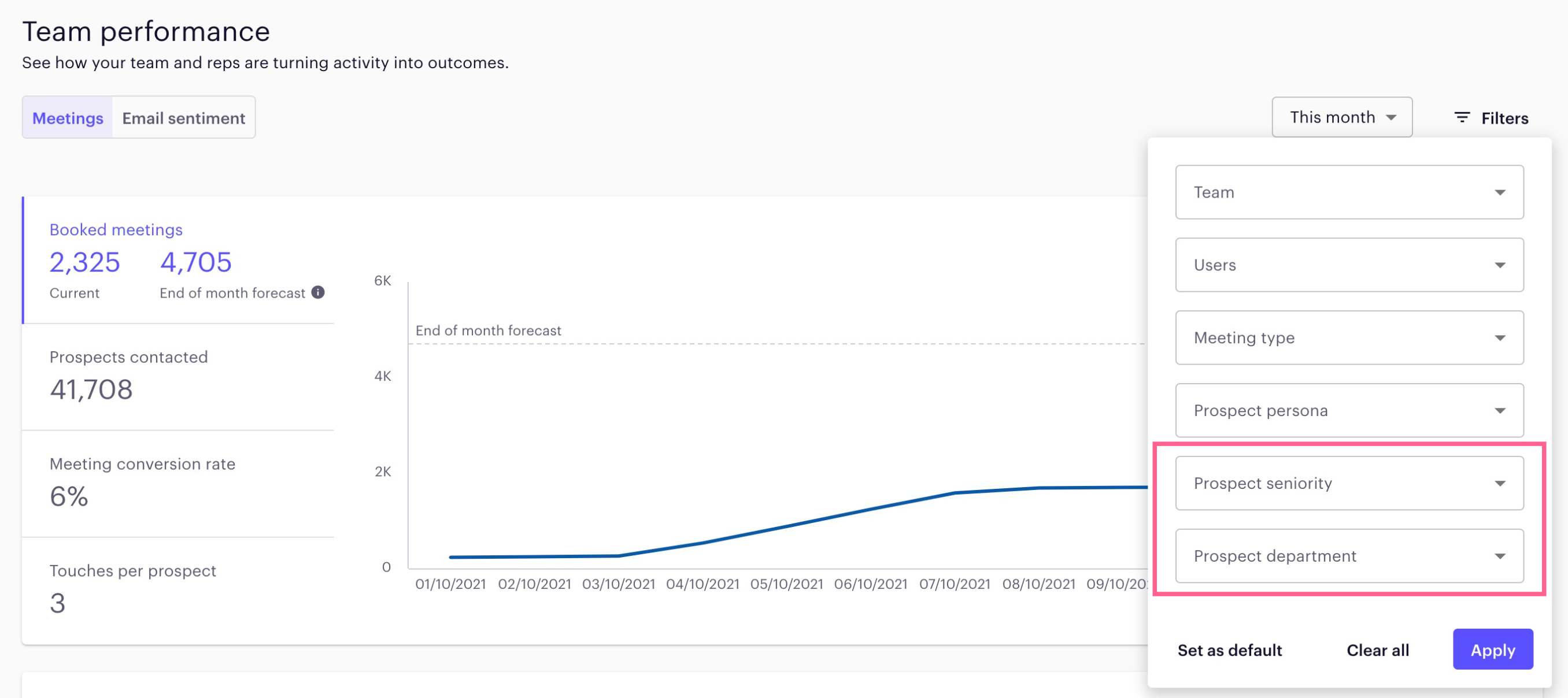 Additional Resources:
Outreach University - Outreach Reports
Outreach Insights and Reporting Overview