Meeting Invitation Time Zones
When a meeting invite is delivered using Outreach Meetings, we will default to display the time based on the time zone found in your calendar settings.
Adjusting the Default Time Zone
Outreach will default the meeting time zone to PST, but this can be adjusted to match your region.
1. Click the initials on the bottom left hand side of Outreach and select "Calendar" from the top of the page.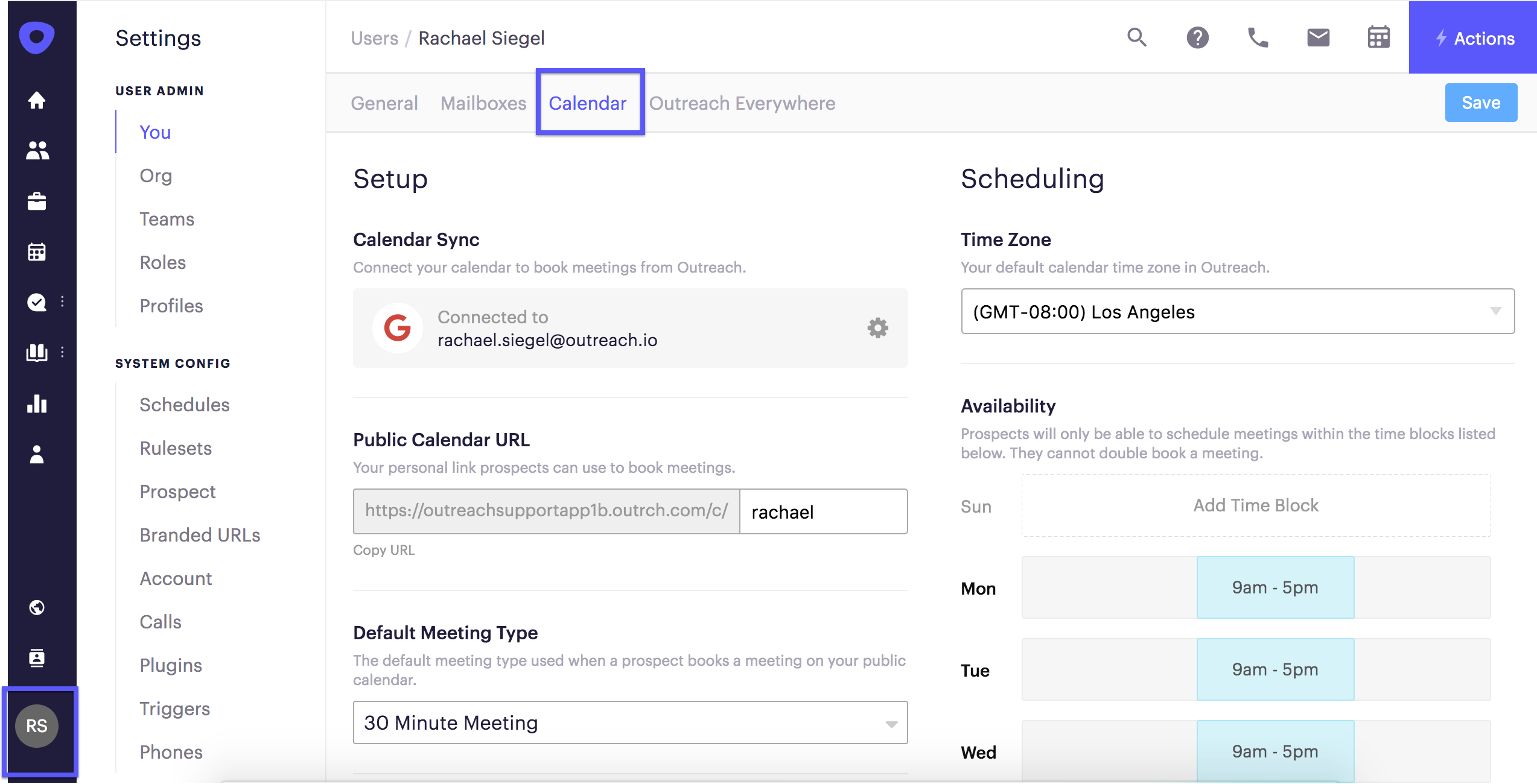 2. On the top of the settings page you'll see the default time zone. Click on the dropdown menu to adjust the setting to match your time zone.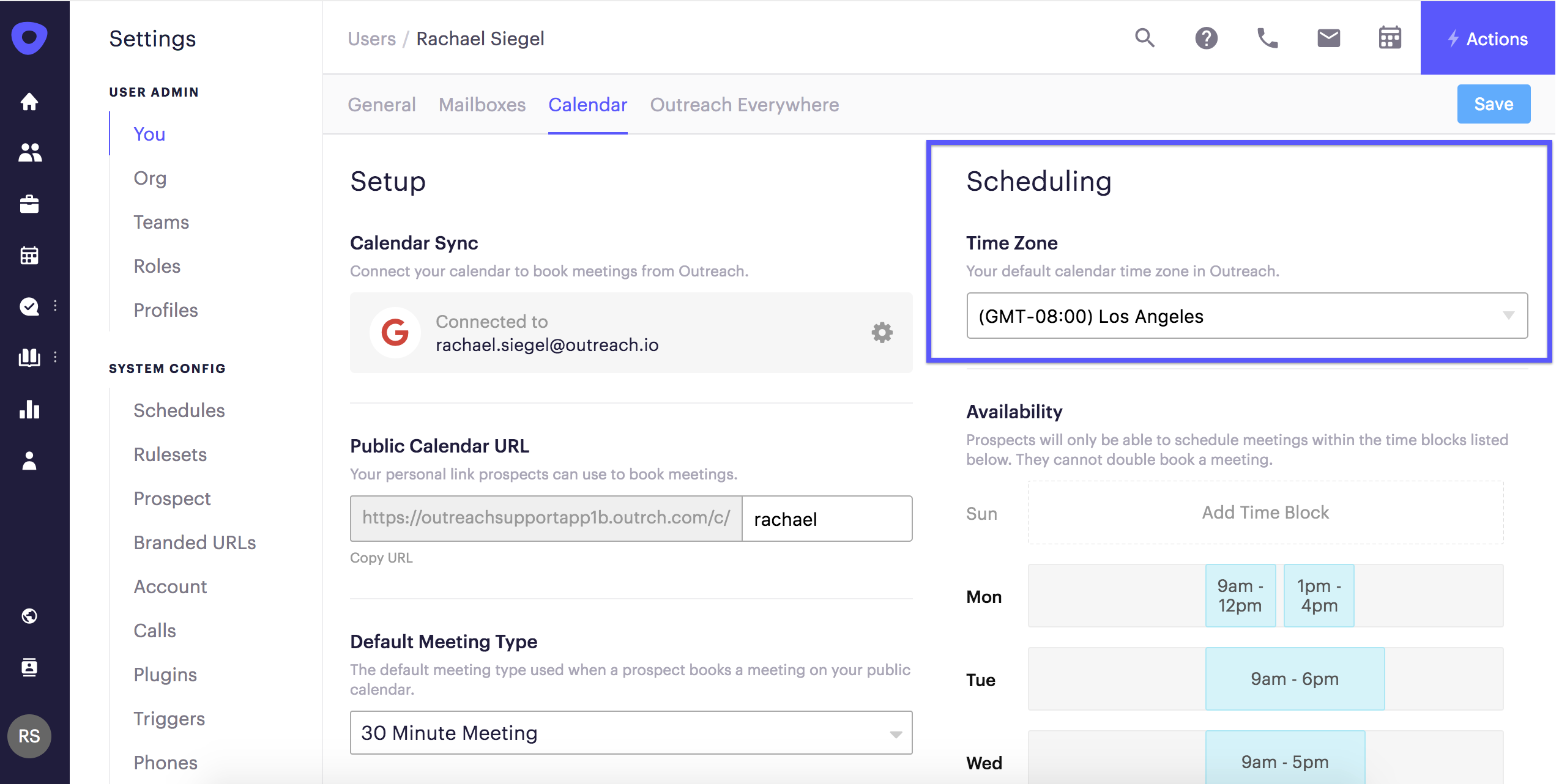 3. When you send a meeting invitation or meeting availability through Outreach, the times will include your default time zone.
 4. If you know your prospects timezone, you can adjust the default time of your calendar to reflect the prospects timezone so you are not booking meetings too late or early in the day.