The Outbox menu section displays a user's sent and scheduled messages from all sequences and single/bulk emails.
Users can see when emails are scheduled to be sent or when emails have been delivered. Users also have the option to force send or reschedule an email. 
Compose from Outbox/Prospects
Users can compose a single or bulk message using the '+' icon or by using the check box to select prospects in the Prospects menu section and clicking the 'mail' icon. 
To compose a single or bulk email:
Click the 'envelope' icon next to the upper right hand corner to compose

Choose bulk compose the "lightning bolt" icon for bulk compose

Enter prospect names into the 'To' field

Type your content or add a template using the letter icon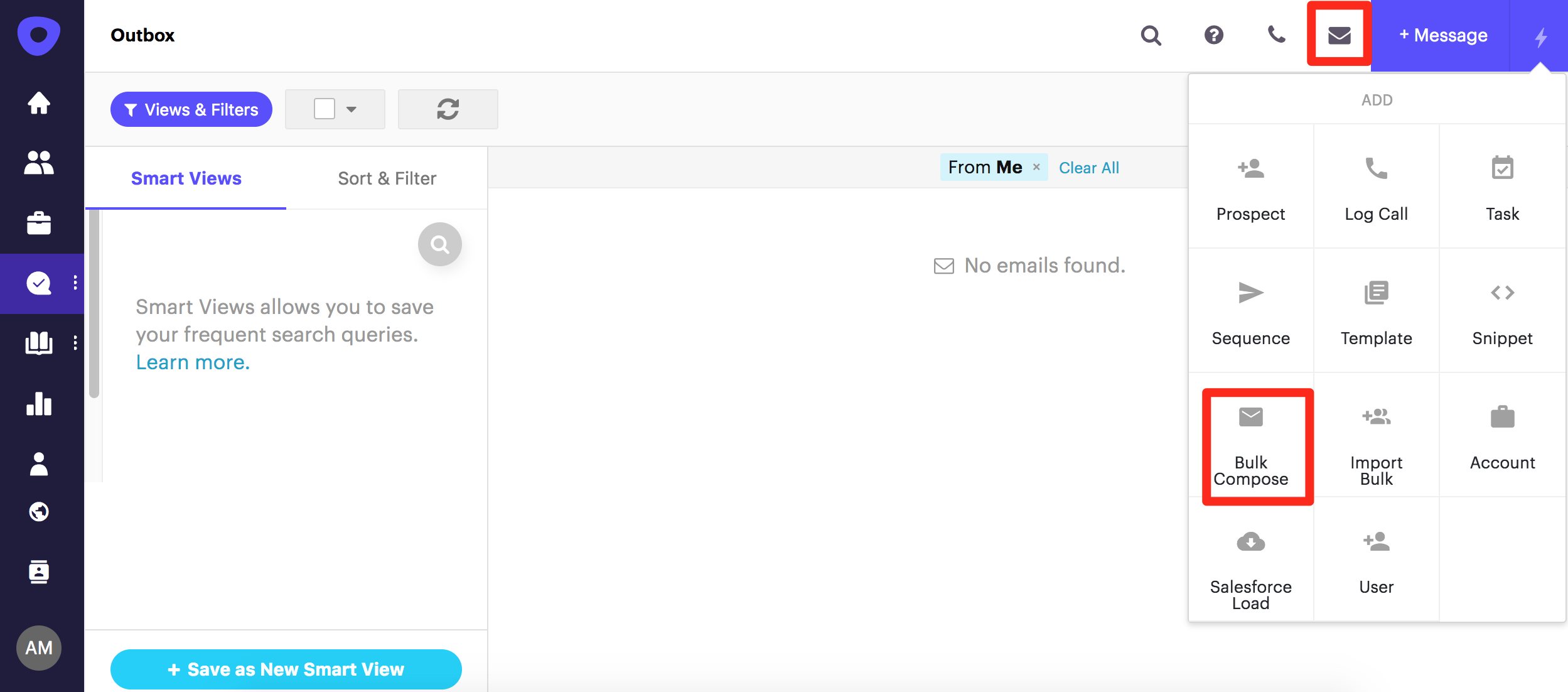 To compose a single or bulk email by selecting Prospects:
Select Prospects from the navigation pane on the left side of the screen 

Search and/or group the prospects you want to mail or select all using the top check box

* Please note: Users may only email 50 prospects or less using the Bulk Compose feature. If a user needs to email more than 50 prospects, create Sequences instead.  You can also sequence a group of prospects from this tab by clicking the '+' icon and selecting 'Sequence'.  Click the 'mail' icon at the top of the screen