Move Prospects to a Particular Step
Move multiple prospects within a Sequence
1. Click into the sequence that needs the adjustment and click on the prospects tab on the top of the page.
2. Select the prospects that need to be moved and under the gear button, select "move to step"
3. Confirm the step you'd like the prospects to move into and confirm.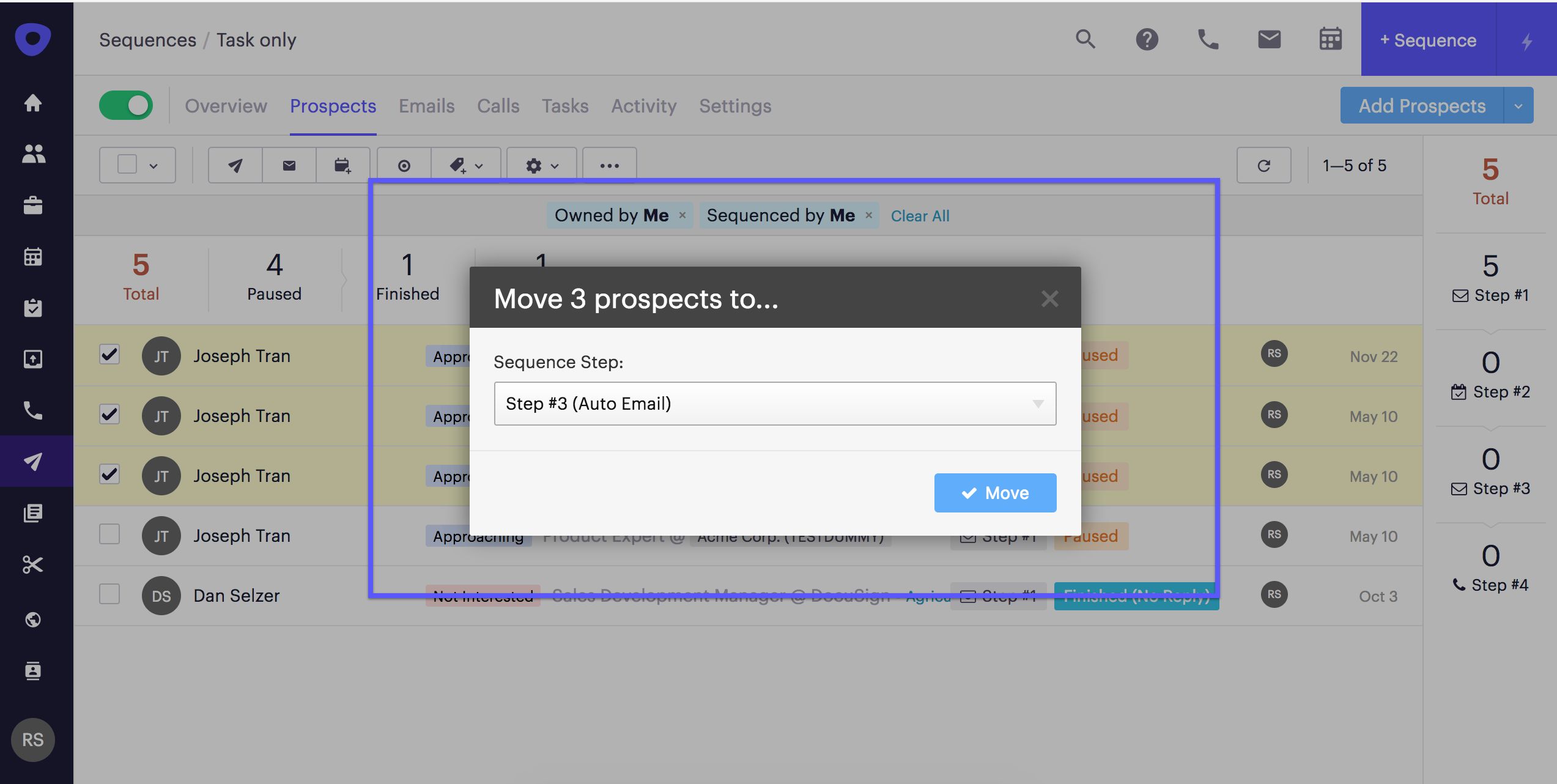 4. Refresh your page to see the updates.
Move an individual prospect:
1. Find the prospect that needs to be adjusted, click into their profile, and select "sequences" on the top of the page. 
2. Find the sequence that needs adjustment, click on the dropdown arrow that appears on the right, and select "move step".
3. Choose the desired step and confirm the update.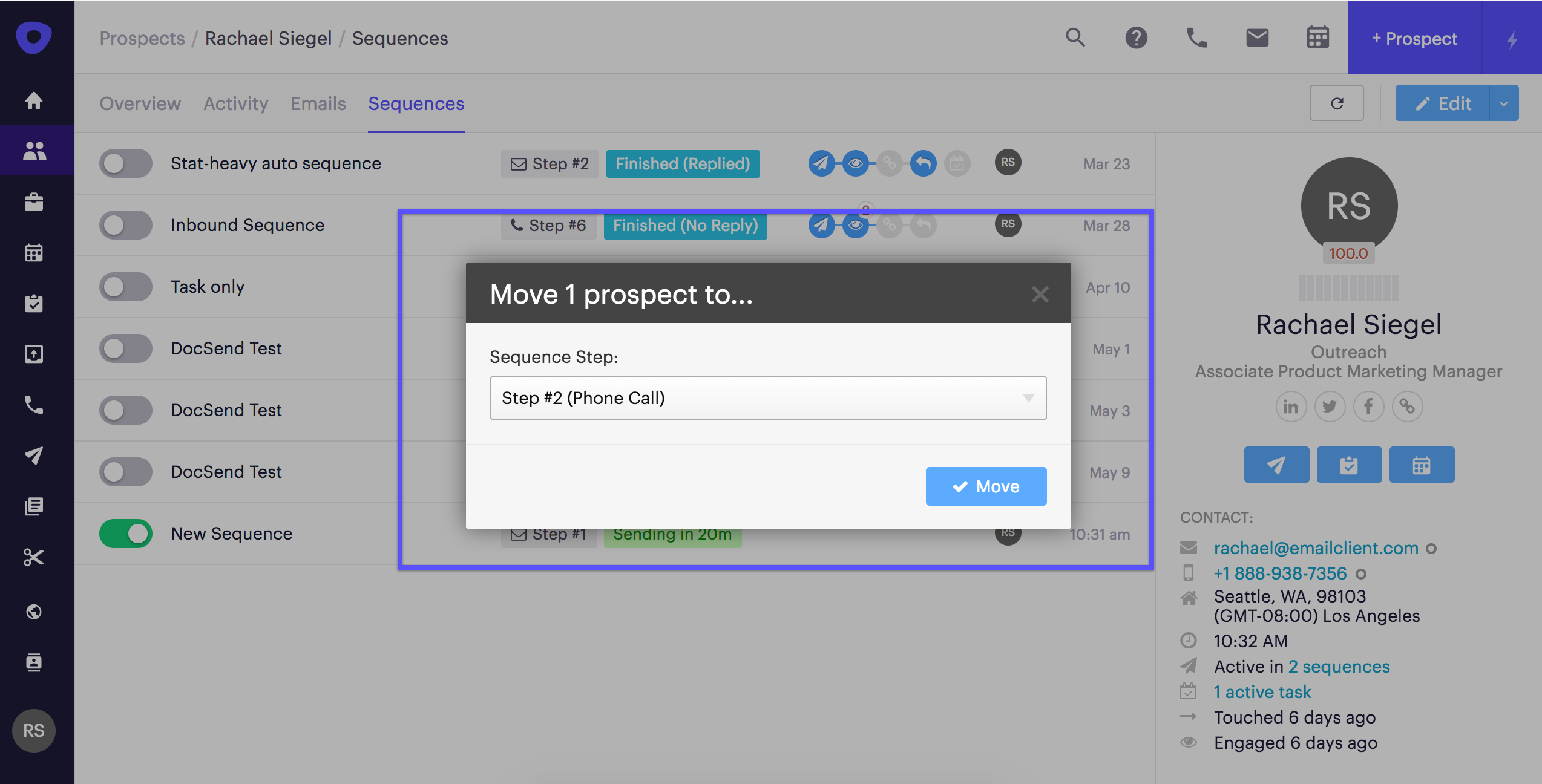 Note: Prospects will now follow that step's interval time. For example, if the user moves a prospect to step 2, and step 2's interval doesn't allow it to send for 3 hours, the prospect will wait for 3 hours.