Some users may choose to start prospect(s) in the middle of the sequence. To do so, please use the Move to Step option.
Move Prospects to a Particular Step
In bulk:
Navigate to the sequence in question
Click on the Active segment
Select the prospect(s) you want to move
Choose Move to Step in from the More menu and choose your step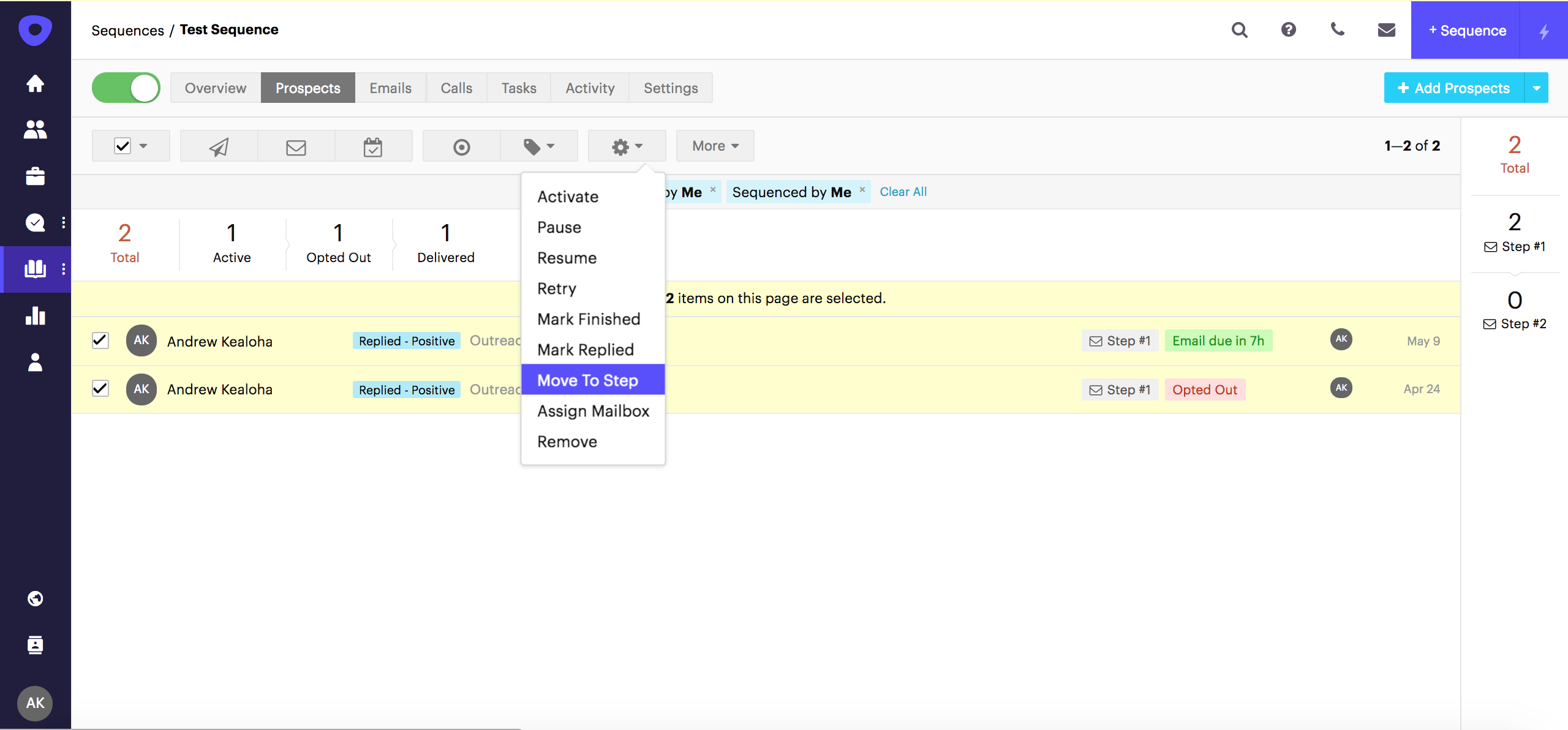 Individually: 
Search the prospect's name
Click into their profile and select the the Sequences tab at the top
Choose the desired step

Note: Prospects will now follow that step's interval time. For example, if the user moves a prospect to step 2, and step 2's interval doesn't allow it to send for 3 hours, the prospect will wait for 3 hours.