Add Tags During an Import
There are two ways to add tags during the import process:
Add a column to your CSV file labelled "Tags" and map the "Tags" column to the "Tags" field in Outreach. You can add multiple tags to a prospect by listing each tag you're adding into the "Tags" cell for that prospect, making sure to separate each tag by commas. This allows you to add different tags to each prospect, if you'd like.


You can add the same tags to the entire list of prospects during the third step of the import process. Add multiple tags by hitting the enter button after each tag.


The steps for importing a CSV are outlined here.
How To Add Tags to Prospects in Prospect List View
1. In the Prospects or Account list views, you can add or remove tags by selecting the tag icon towards the top of the screen.
2. You can add multiple tags by clicking "enter" after typing each tag.
3. After you have finished adding tags, you will see blue hyperlinks next to the prospects names. These are the tags you have created.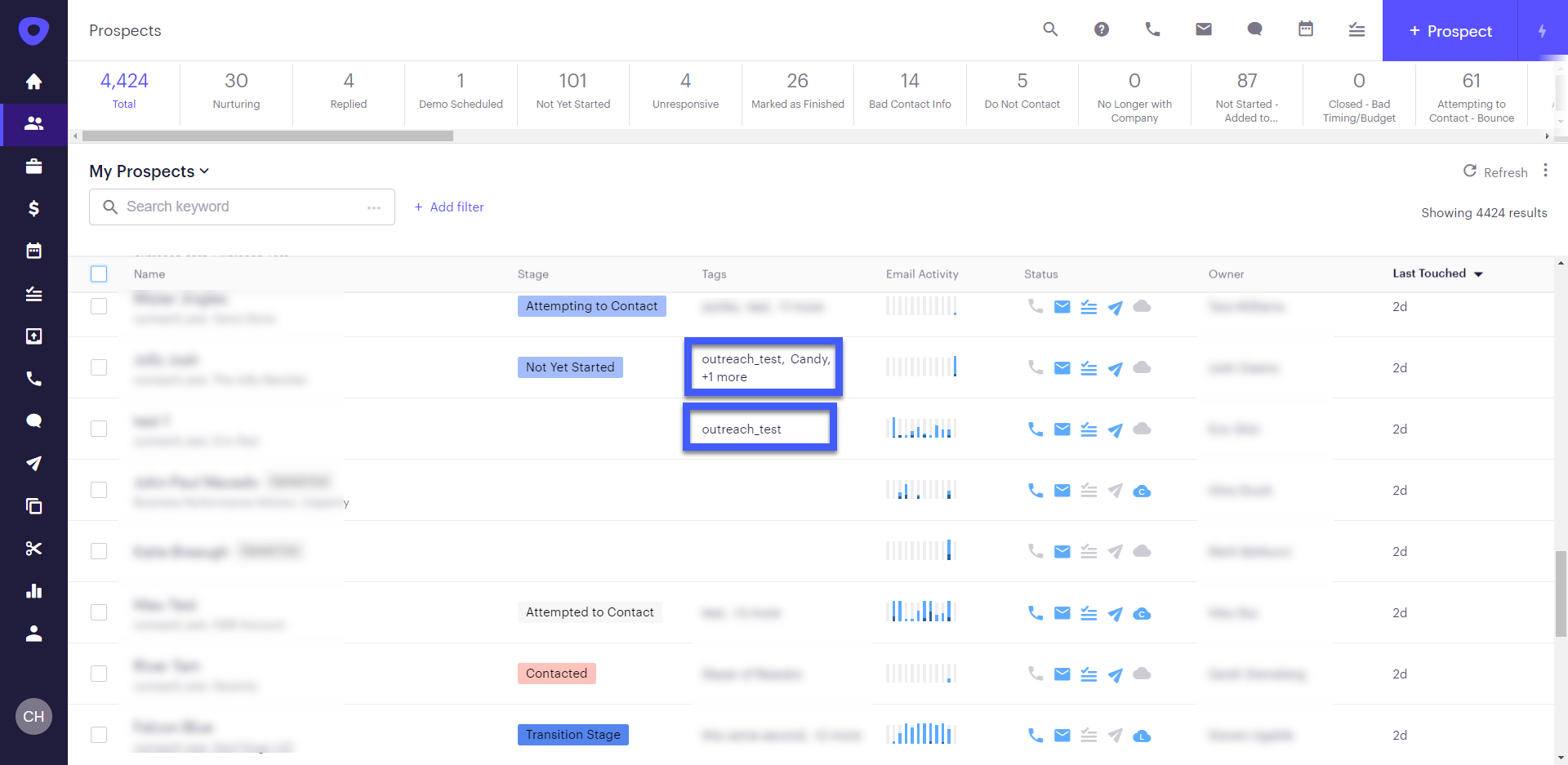 Search and Filter Using Tags
There are a few ways that you can search and filter for Prospects and Accounts by tags.
1. You can click on the tag hyperlink to filter by that tag.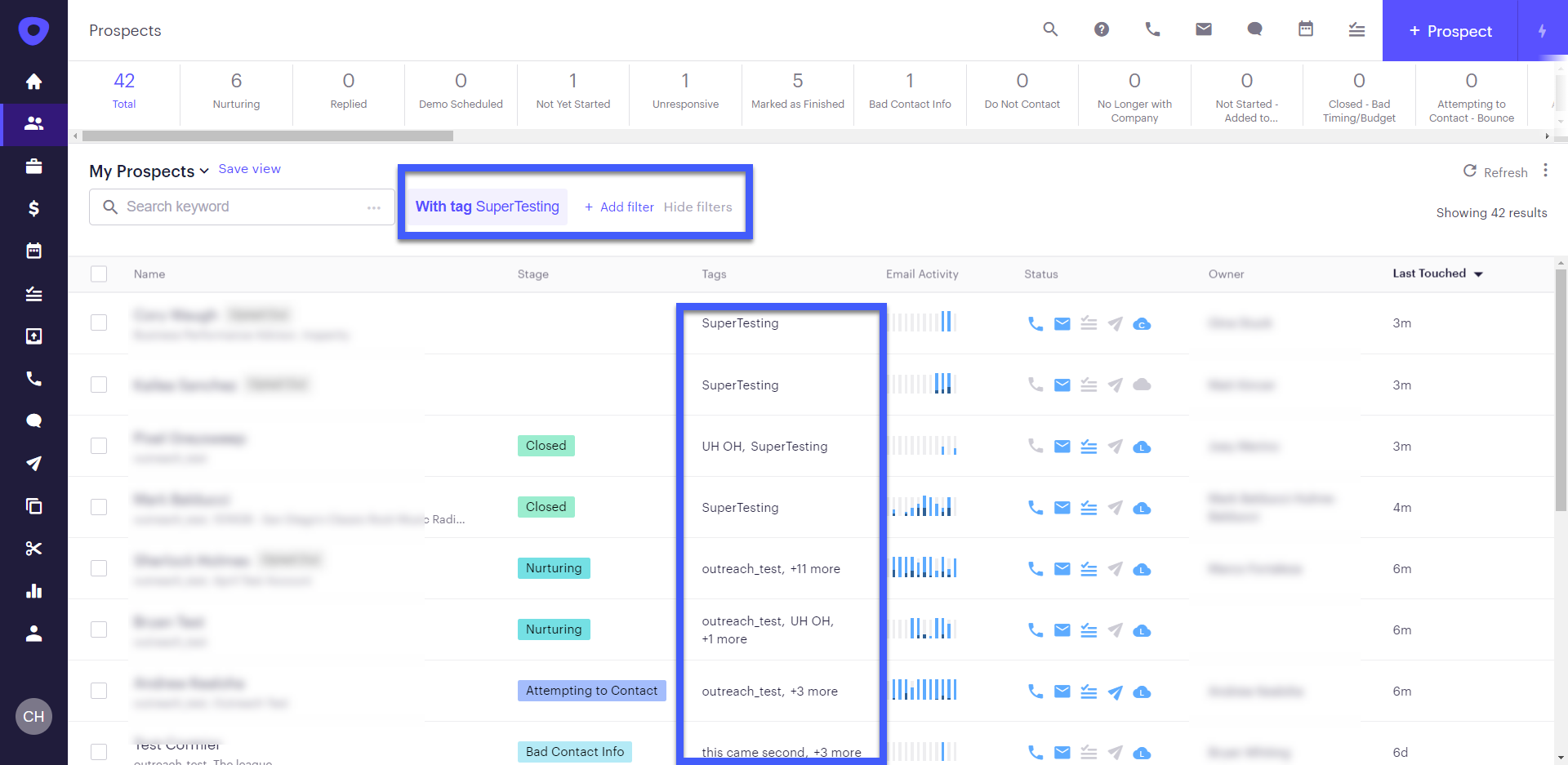 2. Use the search bar to filter all Prospects with a specific tag.


3. You can also search AND and OR statements to further drill down results. For example, users can search Prospects in the New York Agricultural industry by searching: NY AND Agriculture