When you download the Outreach Everywhere Chrome Extension, you have a few options to choose from that can be adjusted based on your workflow.
Navigating to the Outreach Everywhere Chrome Extension Settings
1. Add the Outreach Everywhere chrome extension.
2.  Once installed, right click the Outreach logo on the top right of your chrome window. Select "options" and "Open Outreach Everywhere Settings".
Understanding the Outreach Everywhere Settings
General
Window Mode: With Window mode, the Outreach content is launched in a separate window that snaps perfectly to the side of your browser. This makes the chrome extension immediately responsive to the web content you are on, and keeps up with your workflow as you move between  different pages.
Gmail Settings
Gmail Toolbar: Enables the Gmail compose window to have Outreach decorating. This allows Outreach to sync prospect replies, track opens and clicks, create new prospects in Outreach, and gives you access to Outreach content from Gmail (templates, snippets, sequences, follow-up bump/tasks, and meetings).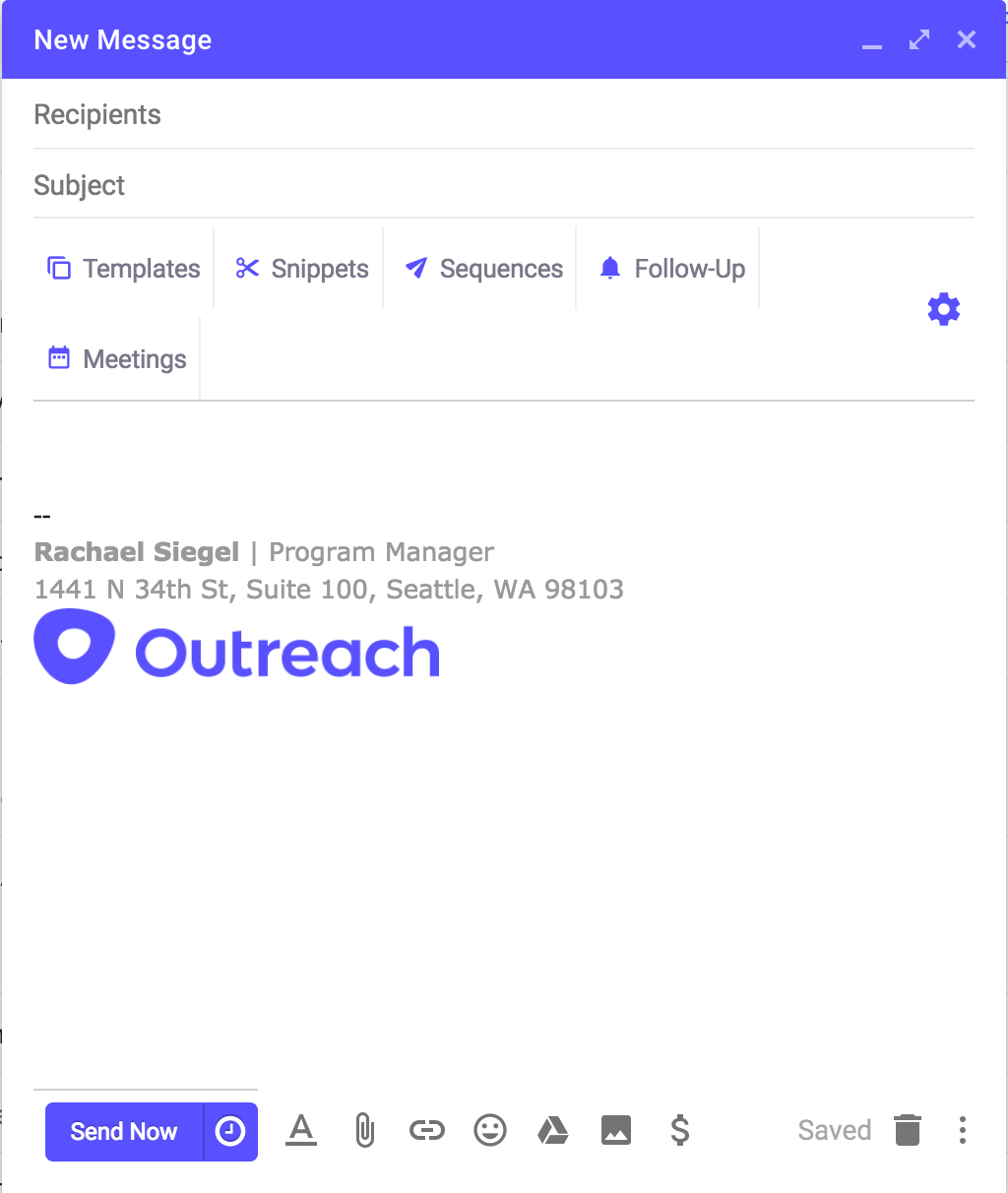 Tracking State: Default click and open tracking on, off, or remember the previous state
Salesforce Settings
Email Decorating: Click to email prospects from Salesforce
Phone Decorating: Click to call prospects from Salesforce with Outreach Voice