Symptom
After receiving approval of a regulatory bundle within Germany, users attempting to purchase phone numbers in Germany may be given an error or failure notification after selecting their number: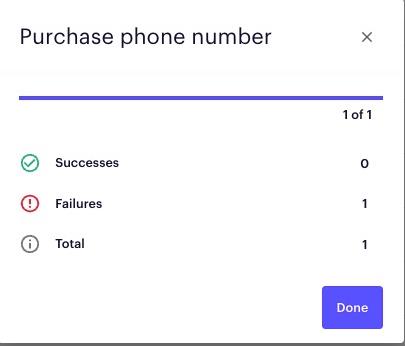 Applies To
Outreach Admins

Outreach Users permitted to purchase phone numbers
Voice
Resolution
Twilio will not filter auto filter the available numbers list to match the approved address. The user has to provide the correct country and area code to filter the list. e.g. +4930 to filter numbers in Berlin.
Purchase a phone number within the area code approved in your regulatory bundle application by searching for the phone number including the area code. For instance, to purchase a number in Berlin, search for "4930" for the Germany country code (+49) and the Berlin area code, 30.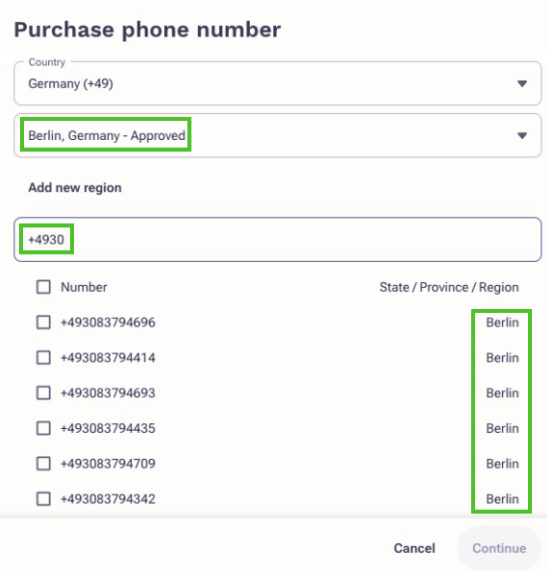 Cause
German telecom regulations allow users with an approved regulatory bundle to purchase phone numbers only in the jurisdiction where they are registered to operate. If a regulatory bundle displays a Berlin address, for instance, you can purchase a Berlin area phone, not one in Munich or Cologne.