Symptom
When scheduling emails to send later with Gmail using the Outreach Everywhere extension, the emails appear in the Draft folder and do not send.
Applies To
Outreach Everywhere

Gmail
All Users
Sending Emails
Resolution
After scheduling an email in Gmail to send through Outreach, click the Send Later button, as demonstrated below. This will correctly queue up the email to send at the scheduled time.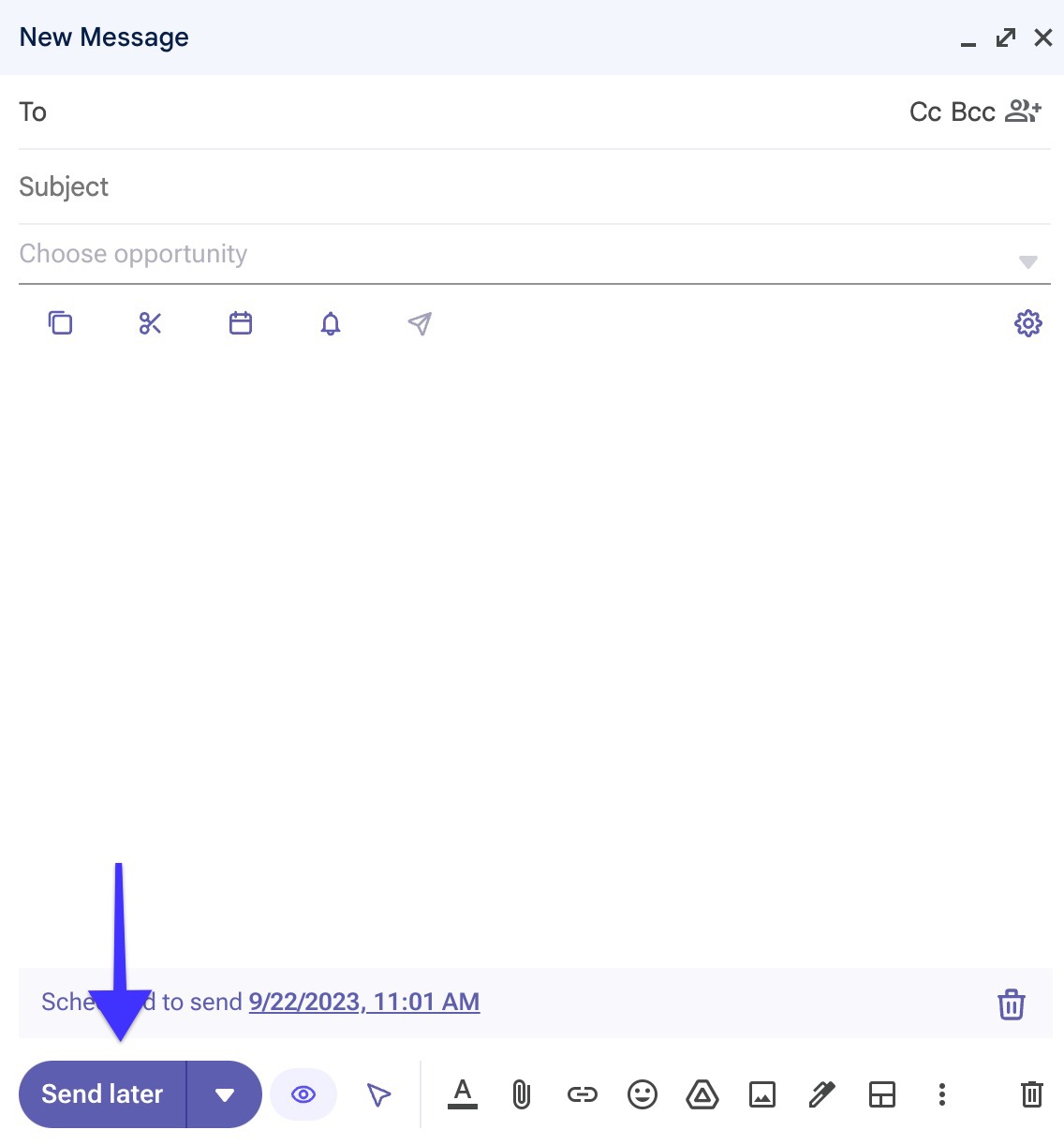 Cause
This is almost always due to the email being scheduled, but the user does not click the Send Later button.