After the Salesforce plugin has been connected to Outreach by the Salesforce admin, the Salesforce Plugin will appear within the Plugins page. When you click into the plugin, you'll see 4 tabs on the top of the page: Activity, Types, Limits, and Logs.  
Activity
The Activity tab shows a user friendly, historical snapshot of when and what Outreach has synced with Salesforce.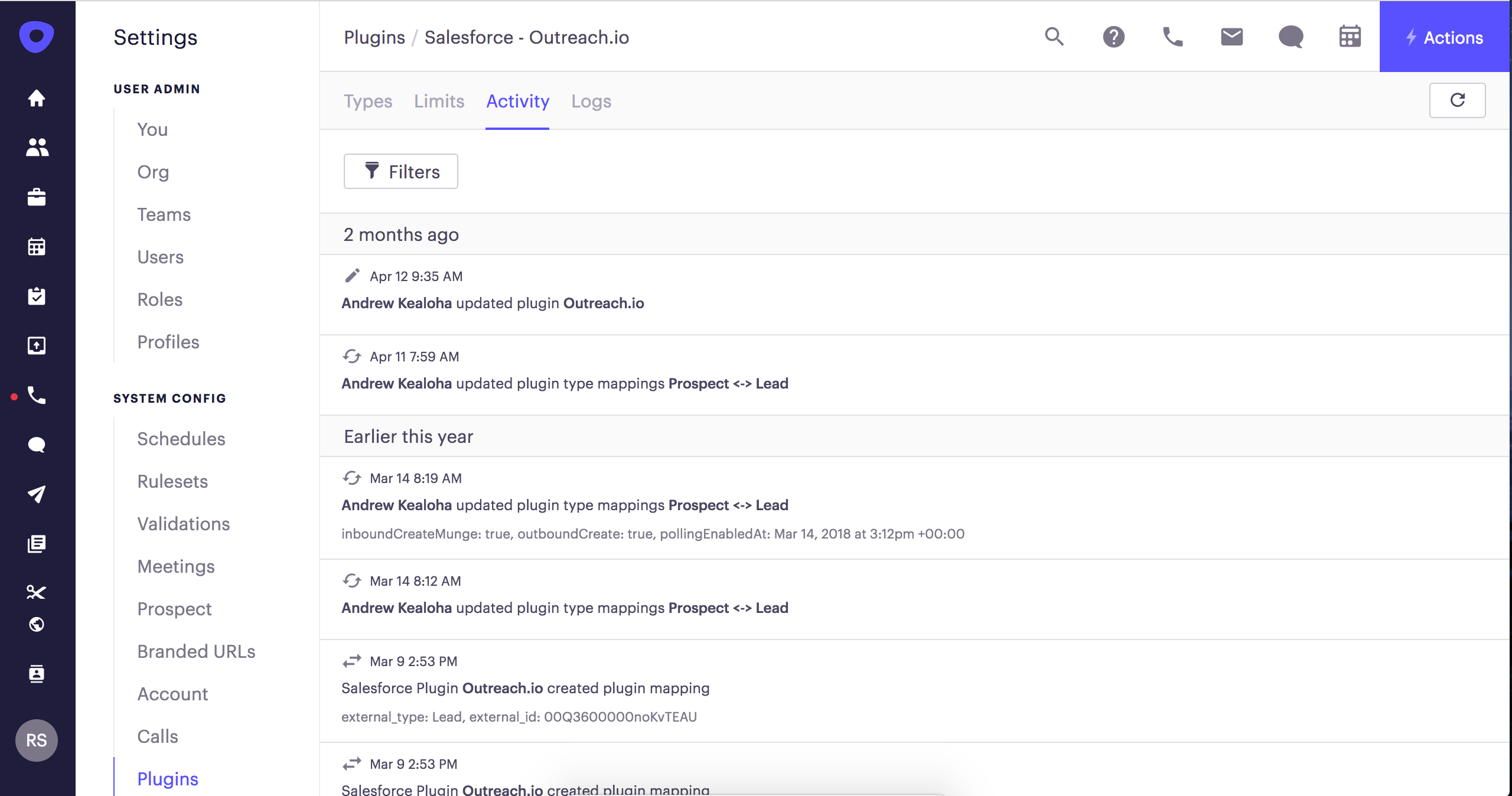 Types
The Types tab shows the different objects within Salesforce and the different options available to connect to those objects. The options that are chosen control the flow of data between Outreach and Salesforce for those objects.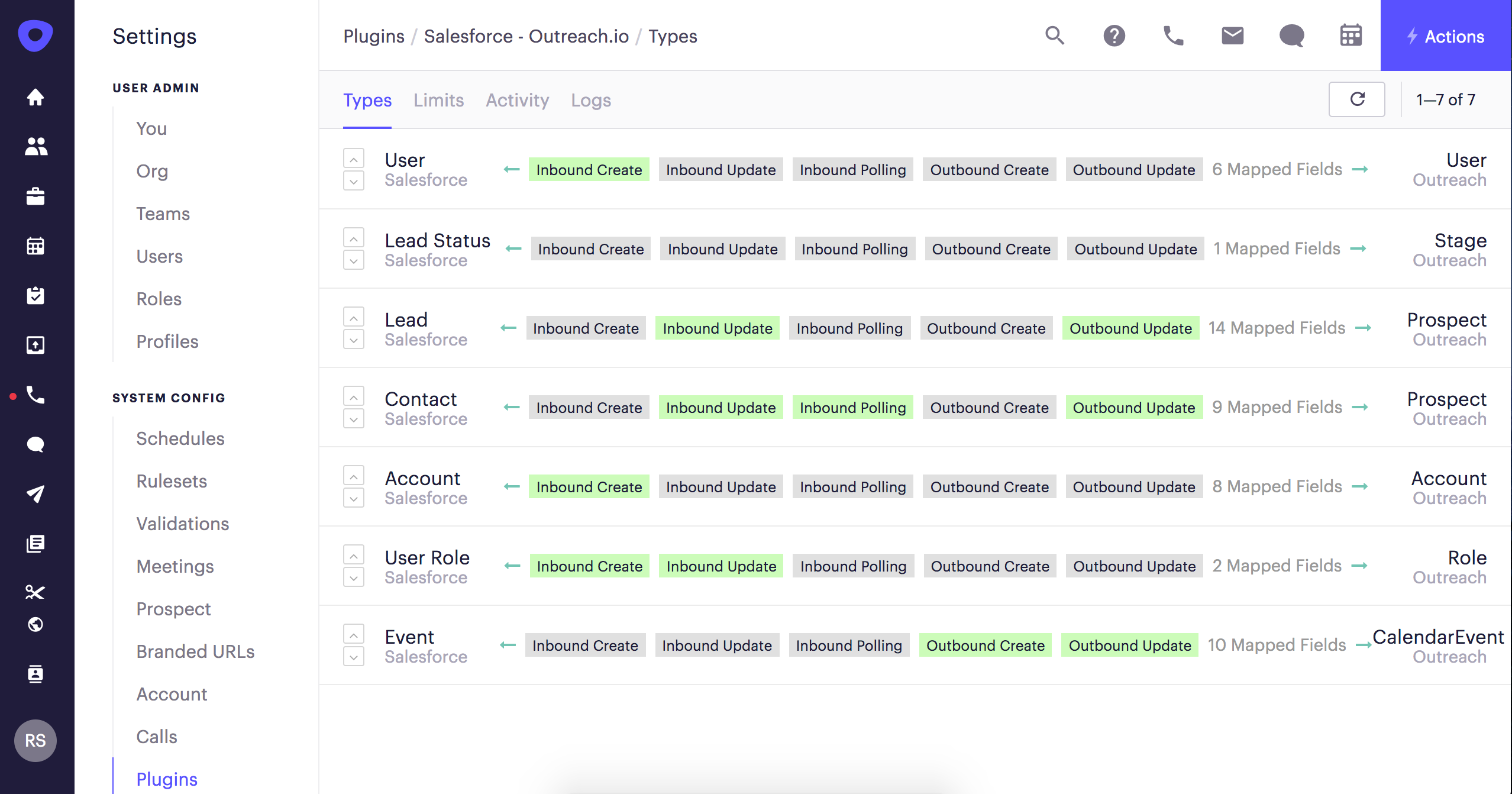 Limits
The Limits tab allows an Administrator to set limits on how many API calls Outreach is allowed to make on a given day. The API calls available are designated by Salesforce and if you need additional API calls, we recommend reaching out to your SFDC representative.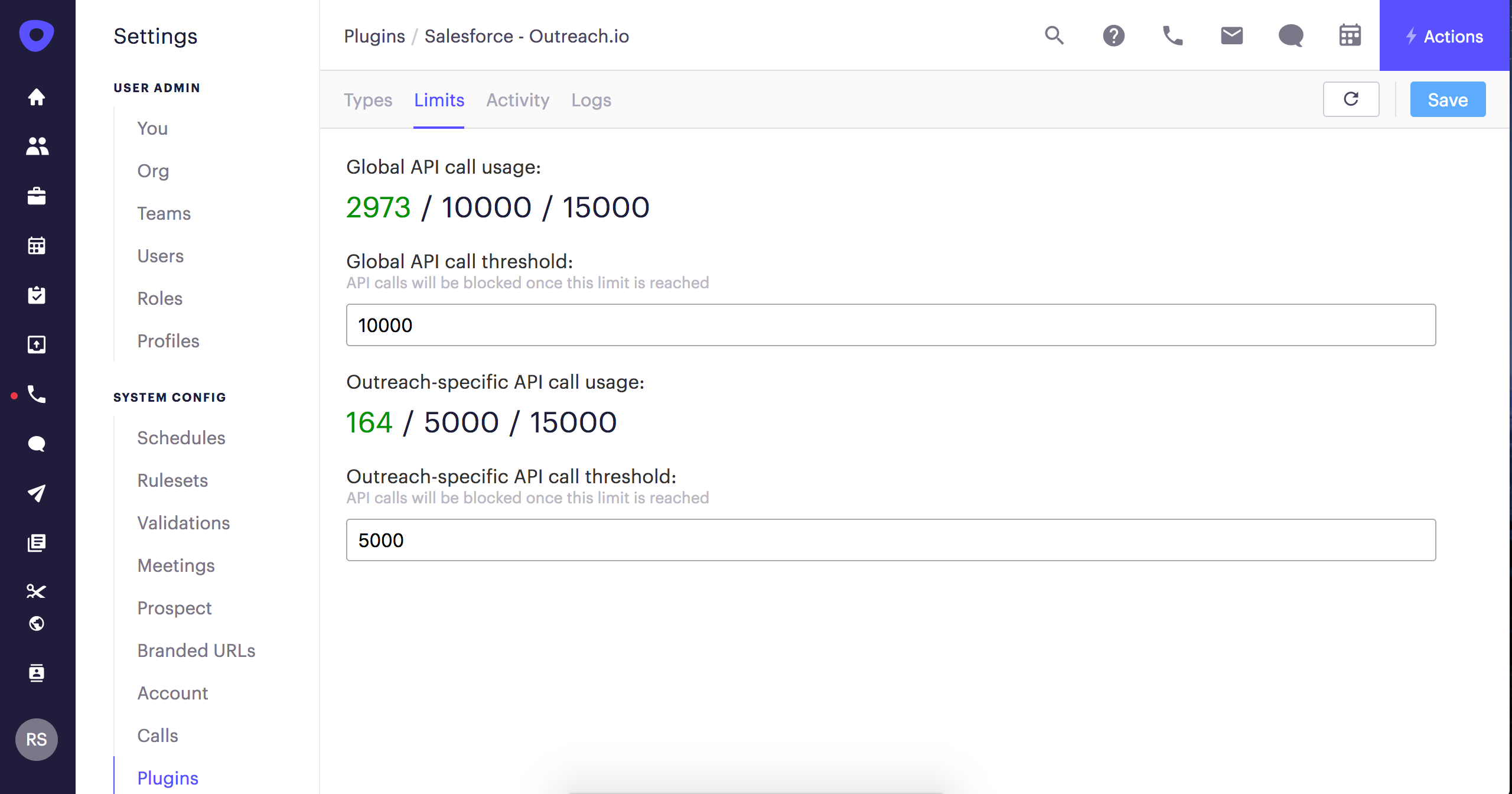 Global API call usage is the number of API calls used by all applications connected to Salesforce that require API calls. 
Outreach-specific API call usage breaks down the Global API call usage to show you how many API calls Outreach is using. 
In the above example, of the 2973 total API calls used by all platforms connected to Salesforce, 164 of those API calls have come from Outreach.
Logs
The Logs tab provides a more in-depth, technical overview at user and sync activity. The Logs will show which actions are happening, when they are happening, and if Outreach is able to sync.