Outreach gives you the power to apply customized rulesets to all your sequence settings. This alleviates the problem of manually going into each sequences and making sure all the settings apply to your workflow. 
Configuring Rulesets
Rulesets are nested under Sequences and comes with a default option.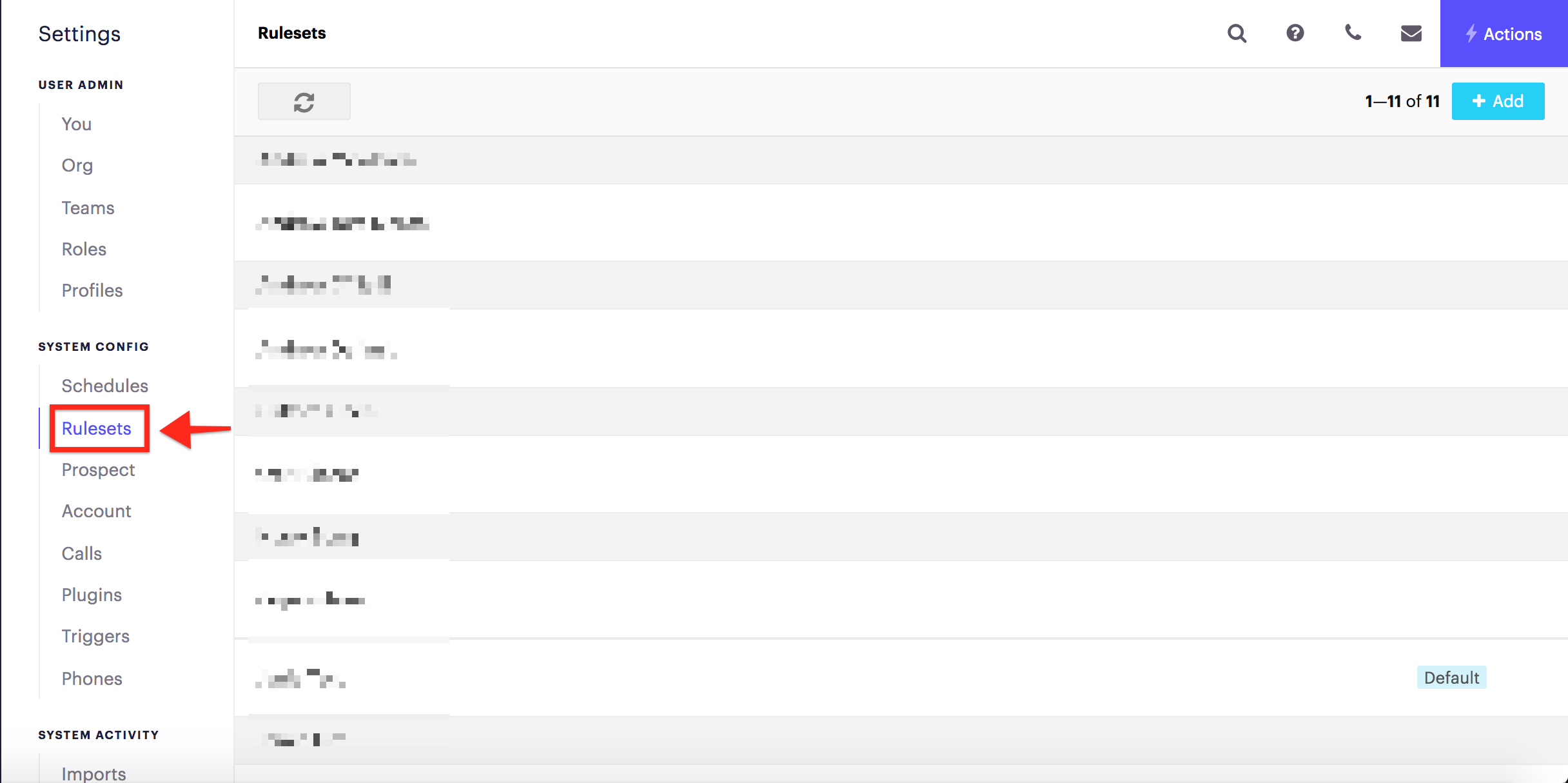 Clicking the green "+Add" on the upper right allows you to create new rulesets and clicking into any created rulesets allows you to make the edits you want.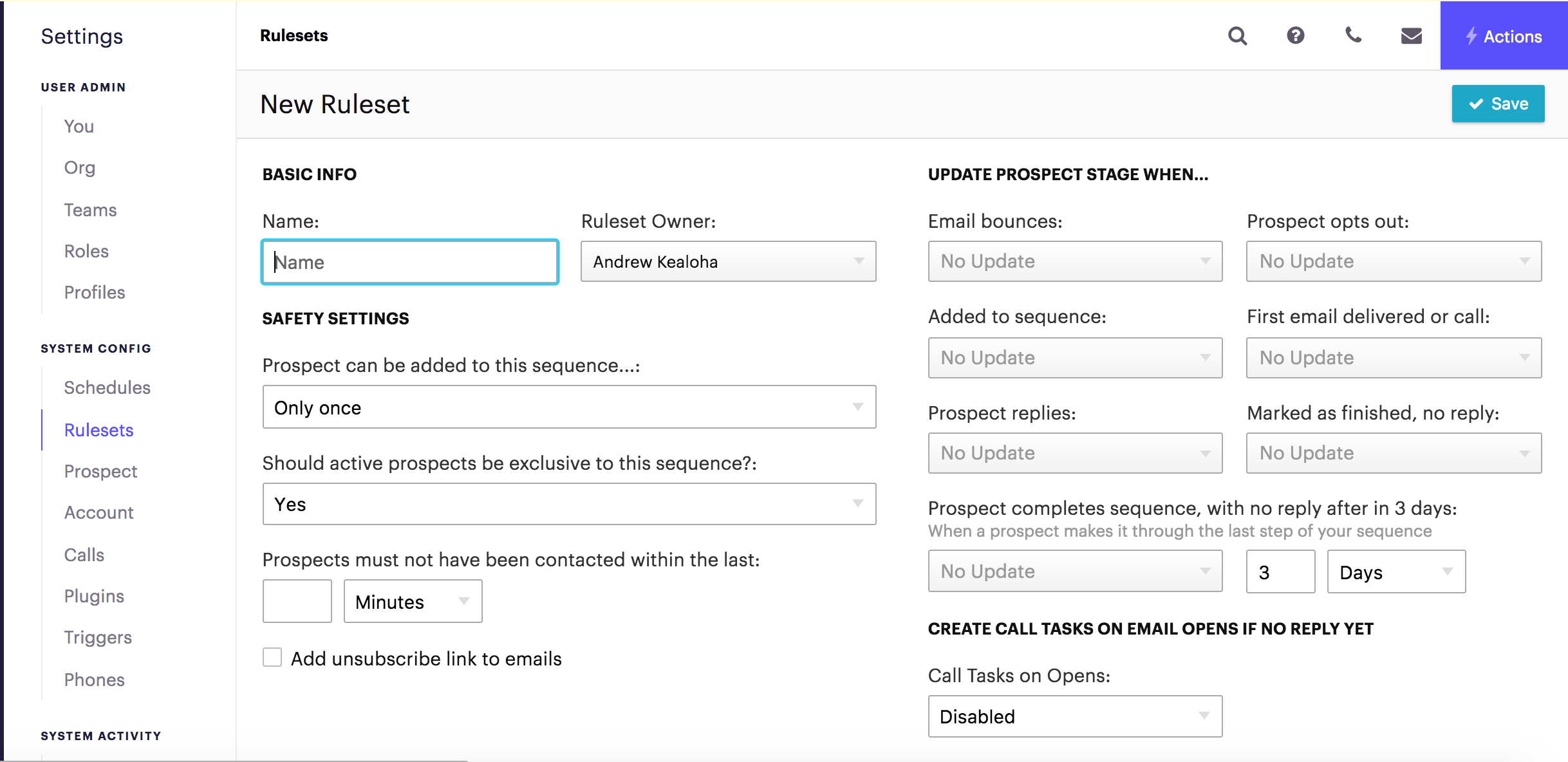 Applying Rulesets to Sequences
When creating sequences you'll notice the option to select your rulesets.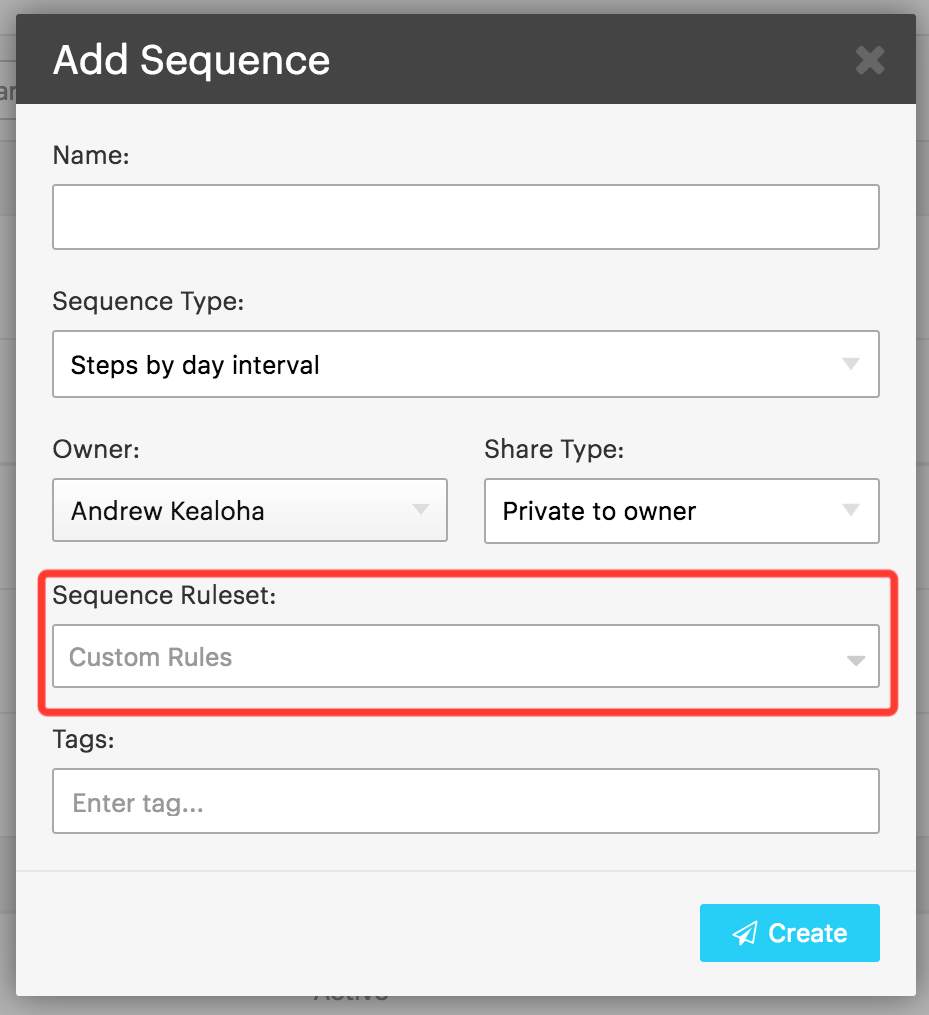 However, if there sequences created before rulesets were applied then click on the settings of the sequence to edit and select the desired rulesets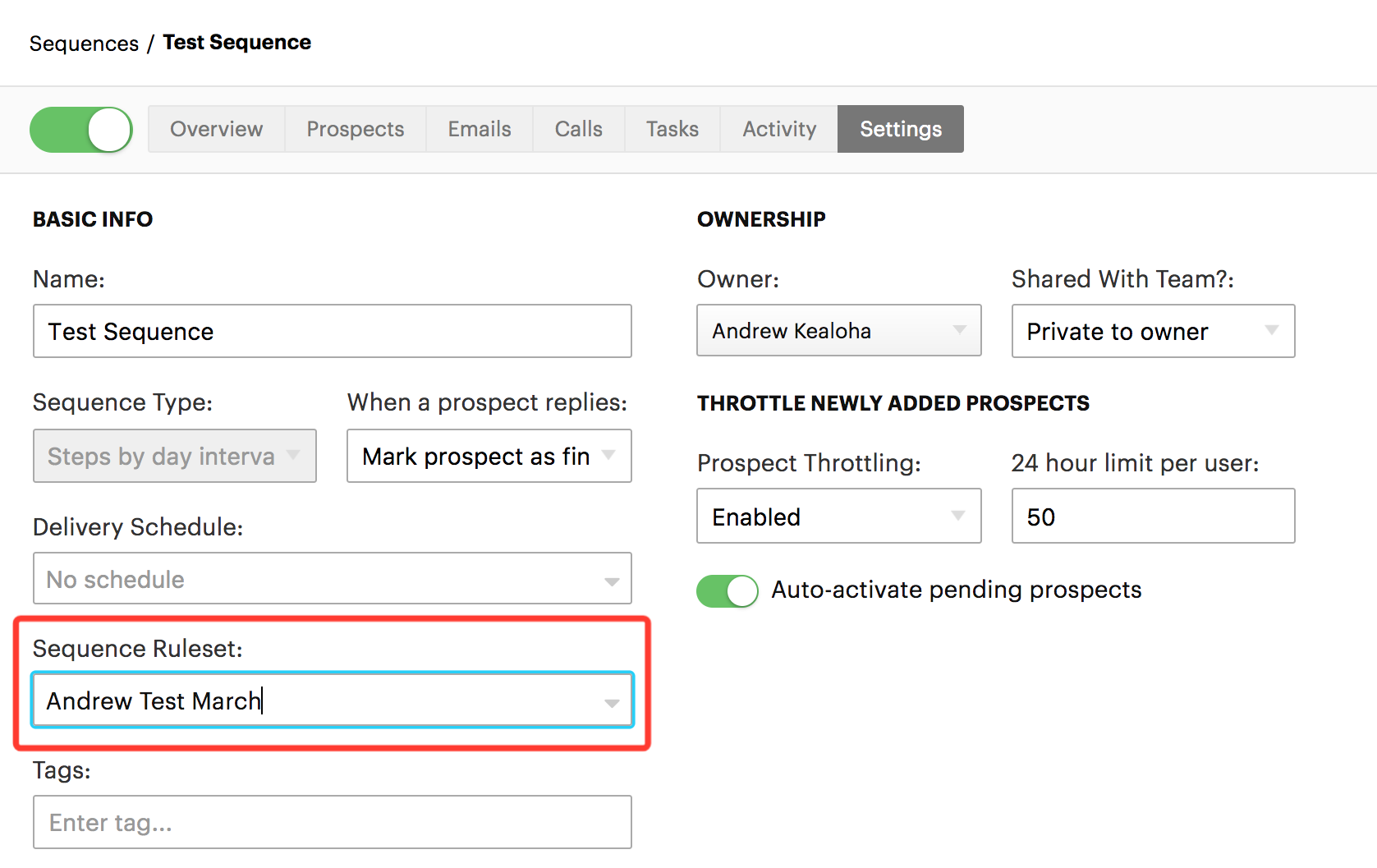 Common Configuration
While there are many configurations here's an example of applying ruleset for Outbound sequence:

An Important Note
To date, out of the office (OOTO) has always been manual work to turn on. However, applying ruleset that includes auto resuming OOTO prospects will retroactively start them. Be sure to double check if there are any old dates and update before applying the ruleset.