Snippets are small bits of text or an image you can use to craft emails. They differ from templates because they can be inserted into pre-written one-off emails, email templates, or emails within a sequence. The snippet will be dropped wherever the cursor is located within an email. Snippets are created and modified using the same steps as template creation, and contain the same edit options.
Create a Snippet
To add a Snippet, click on the plus sign next to the the Snippet option on the left-hand navigation bar.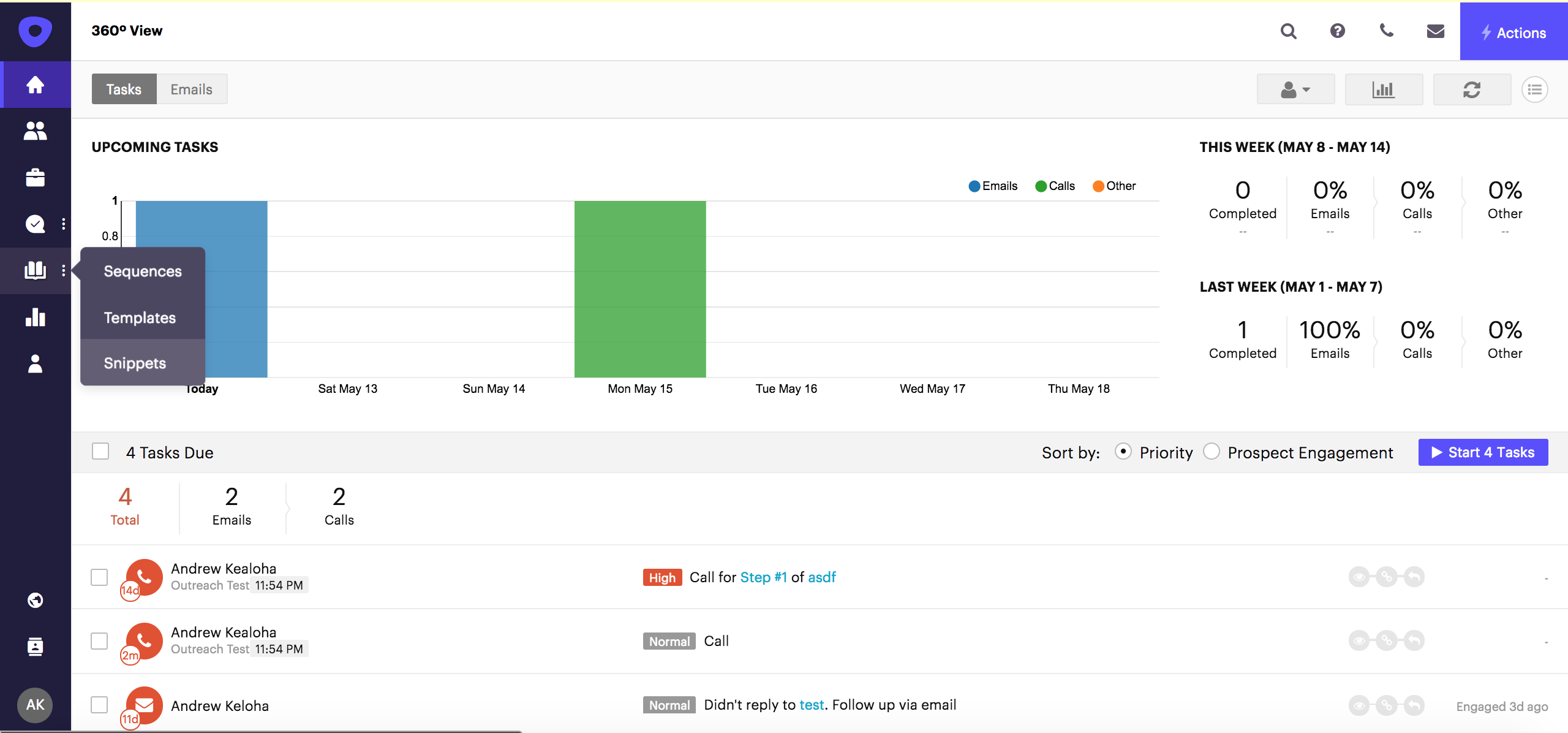 First you'll want to create a new snippet. 

Adding a new snippet will open a compose window, where you can format the text as desired. Give your snippet a unique name, which will help you identify the snippet for later use.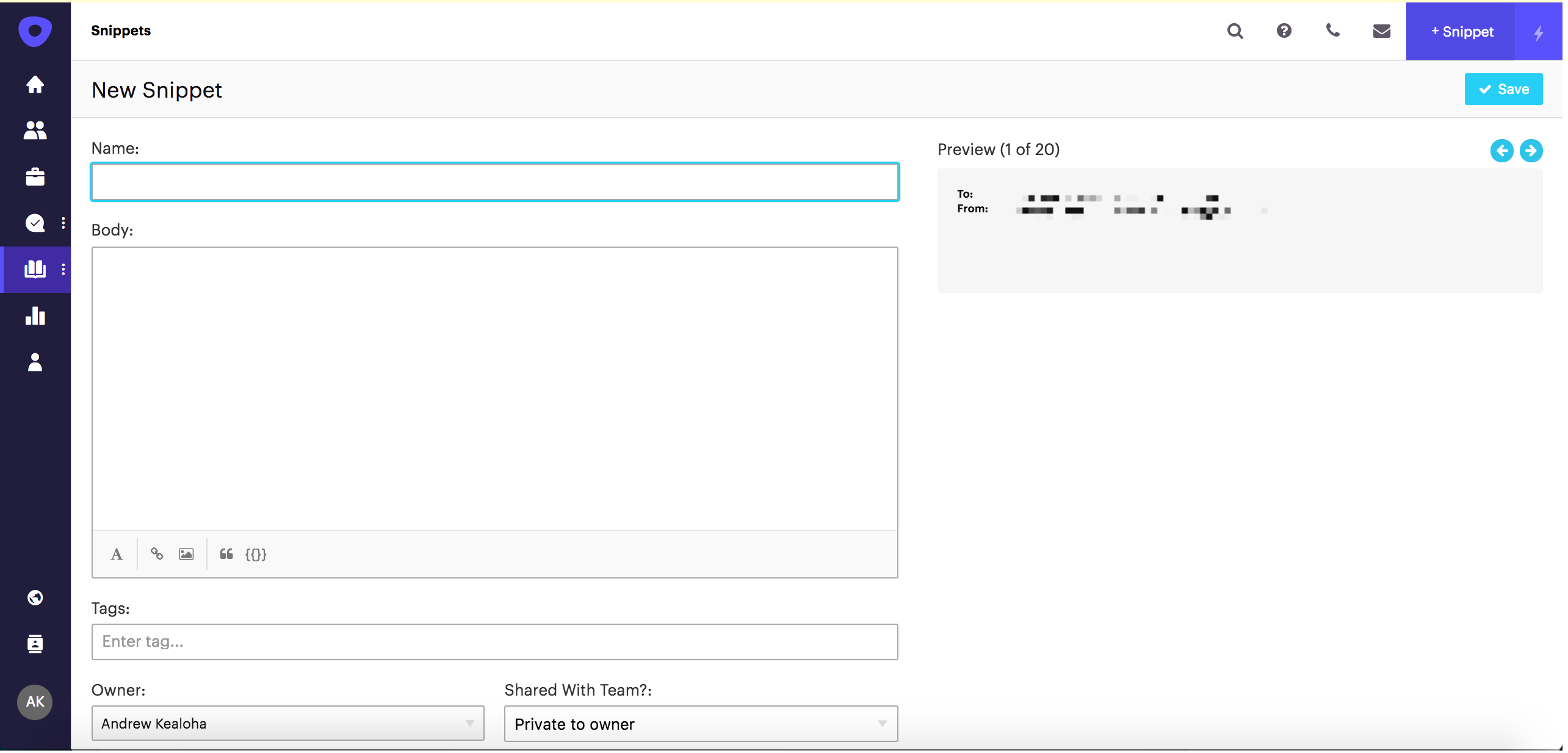 Similar to creating templates in Outreach, you'll have the option to format your text, add hyperlinks, images, and/or variables.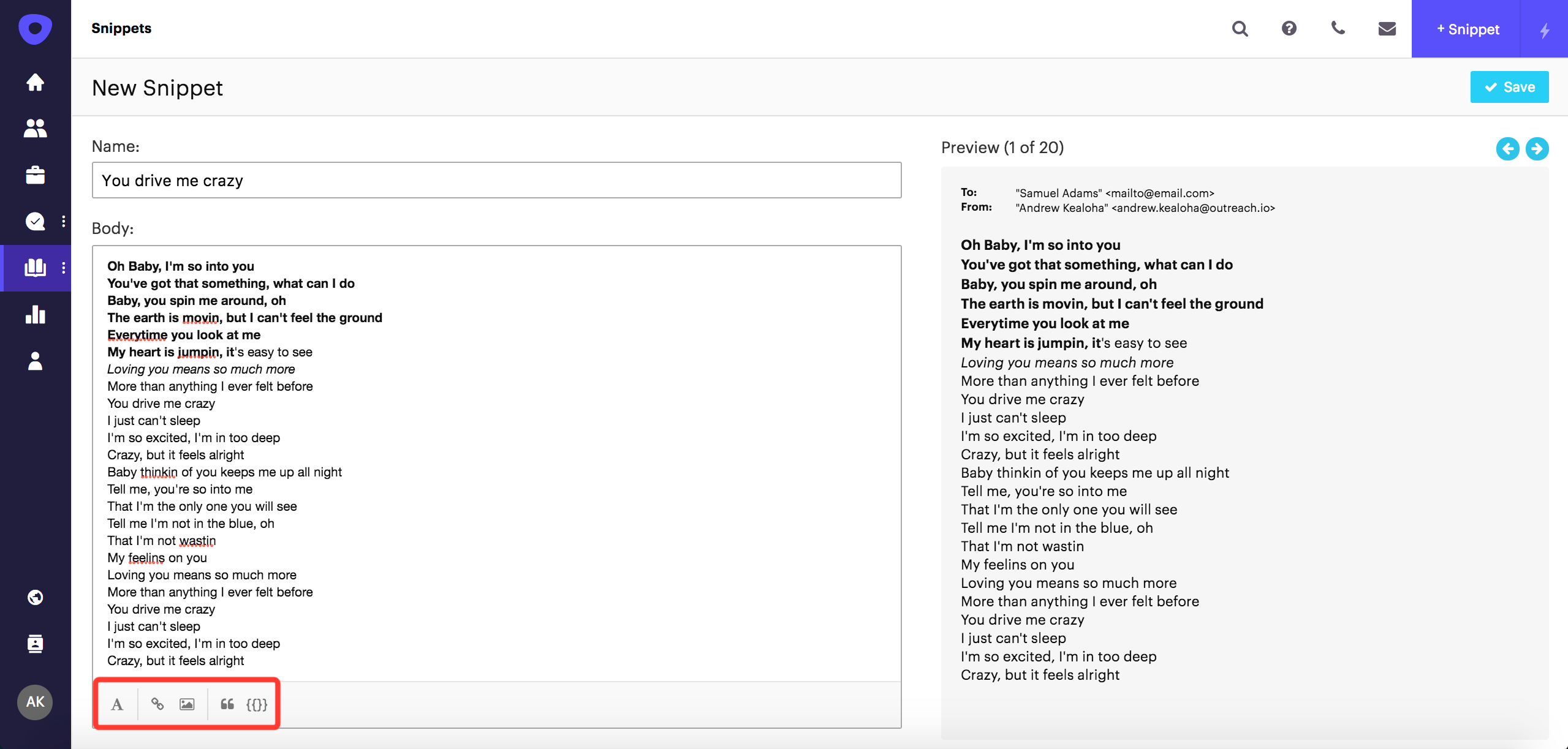 You can share your Snippet with your team or keep it private.
Snippets in Outreach
Snippets can be added to existing text or included with a template to provide additional information and speed up your workflow:
They can also act as standalone piece of information.  
Regardless of how you use it, the snippet will be dropped wherever the cursor is located, whether at the beginning, in the middle, or the end of pre-existing text.  This is different than templates, which when added replaces the existing subject line and body.
 Snippets & Gmail Integration
Once your Snippets have been created in Outreach, they are also available for use in Gmail with our Chrome Extension. They are available whether the integration is active or disabled.
The Snippets feature is found in the Outreach bar, just beneath the sender fields in the Gmail compose window. Similar to working with Snippets in the Outreach platform, the snippet will be dropped where the cursor is located.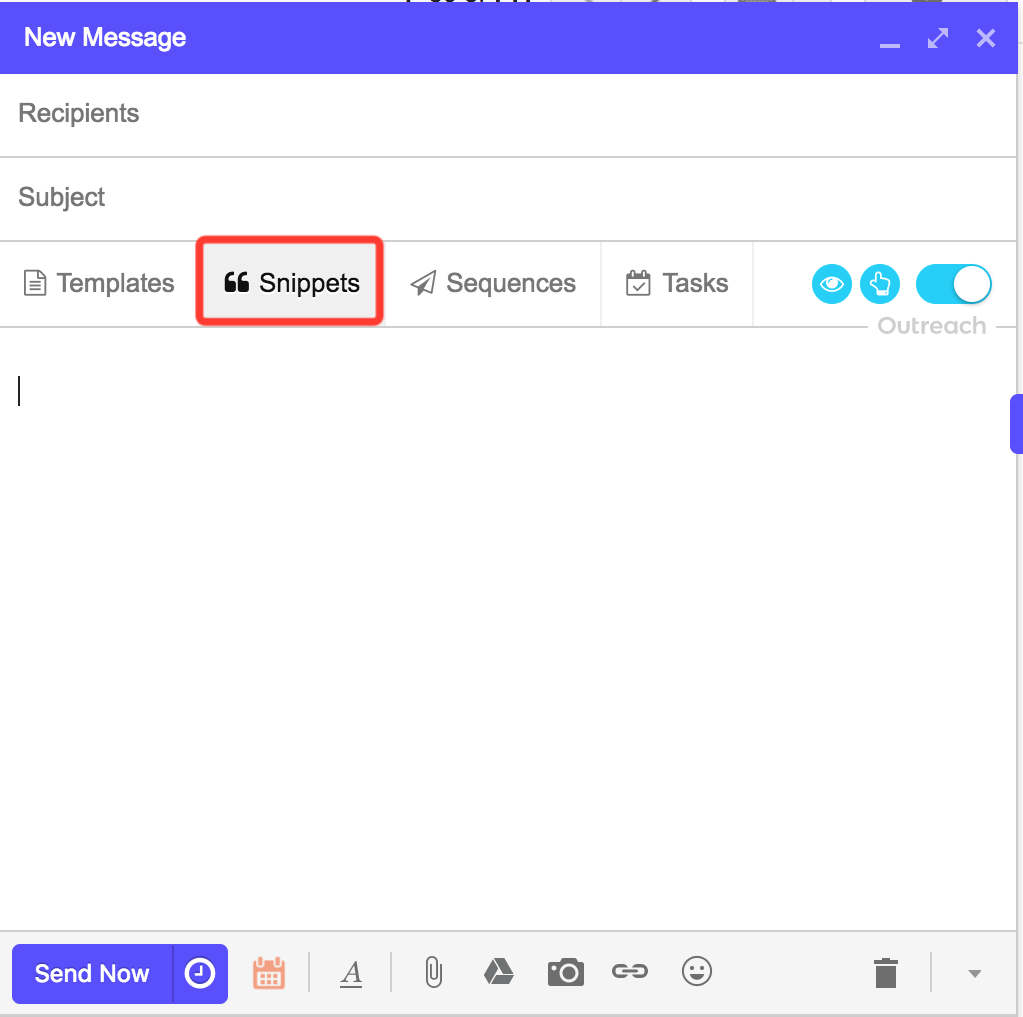 Best Practices
Variables can be used when creating Snippets and will make your reply more personal
Use snippets to help wrap up emails and add hyperlinks for further engagement
Combine snippets to build new content or expand on current content
Add descriptive titles to your snippets so you know exactly which snippet to use! Need a blurb about signing up for a demo? Search for titles related to demo responses to see the snippets provided
Snippet Ideas
Common objections -  "we already have a solution" or "our budget is final for the year"
Frequently used copy for outbound prospecting
Blurbs about your company, brand(s), product(s) & service(s)
Competitive differentiators or basic battle cards - simple responses when someone asks "how are you different than X?"
Frequently asked questions from prospects - "does your solution integrate with Y?"
Mini customer stories and testimonials