Purpose:
The purpose of this article is to provide information to Outreach users on Outreach's Call List View.
Intended Audience:
Notes:
This article provides an introduction to accessing the Call List View and an explanation of common Call List View icons. For more information on how to sort and filter your Call List View, refer to the How To Create a Custom List View article.
This article refers to connected calls, which can be defined as any call that passed the dialing stage and reached a Prospect, voicemail, or other notification (i.e. not a dead line).
Access Outreach Call List
Access the Outreach Platform.
Click the phone icon in the navigation sidebar.
The Calls landing page populates.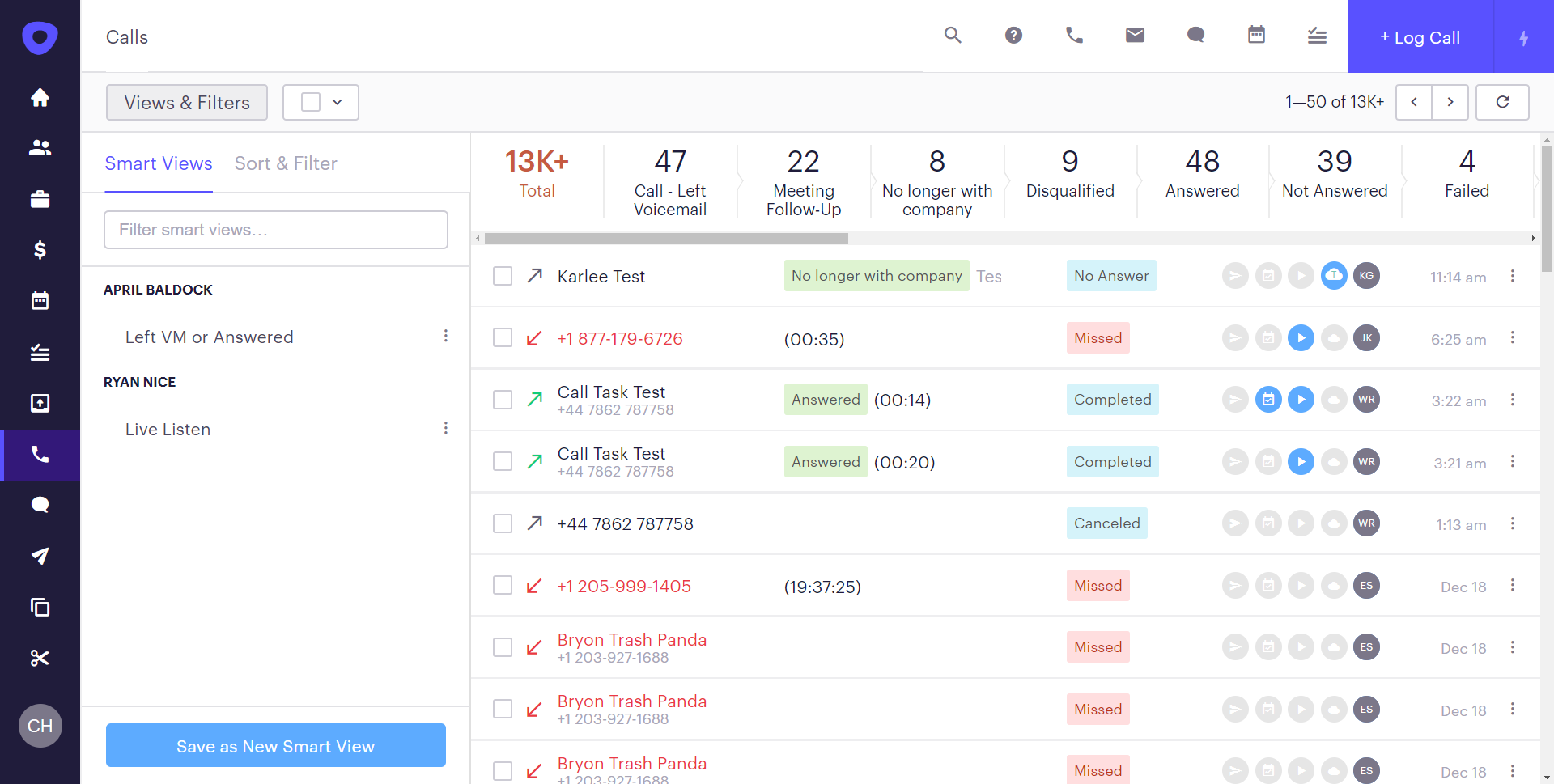 Call Status Icons
To the left of the Prospect's name or phone number are arrow icons indicating call type and status.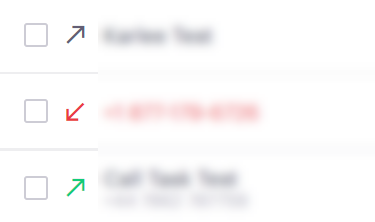 An arrow facing up and to the right indicates an outbound call was logged.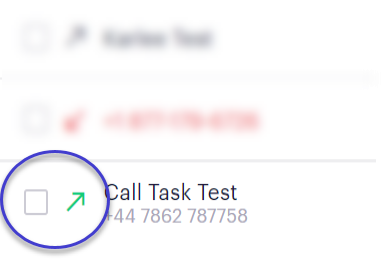 An arrow facing down and to the left indicates and inbound call was logged.

The color of an arrow indicates the status of a logged call.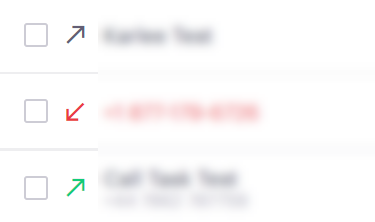 A green arrow indicates a call was connected to the Prospect or a Prospect's voicemail.

A red arrow indicates a call was missed.

A gray arrow indicates a call was not completed (i.e. the call was ended before the Prospect or voicemail was connected).

If you see a red triangle next to a call, the call failed to connect.

Call Information
Either the Prospect's name or phone number displays to the right of the Status Arrows. Prospect names appear when Outreach can associate the phone number with an existing Prospect, otherwise, Outreach displays the phone number.

Outreach provides the option to add the purpose of a call and call disposition. If configured in the call log, both will appear in the Call List View.

Outreach displays the duration of a call when a call connects to a Prospect or Prospect's voicemail.

The icons on the far right indicate whether a call was attached to a sequence step, the call task was pushed up to a CRM, the call was recorded, or if the call was missed, a voicemail was left in Outreach.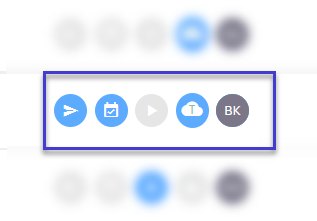 Hovering over the icon with initials displays who the Prospect is working with, as well as the phone number used to call the Prospect.

Call State Definitions:
| Call State | Description |
| --- | --- |
| Ringing | Call has begun and is actively attempting to connect. |
| In Progress | Call has either been picked up or successfully reached a voicemail and is still ongoing. |
| Completed | Prospect or User has ended the call after it was In Progress. |
| Canceled | User ended the call while it was still Ringing. |
| Busy | User reached a busy signal. |
| No Answer | Call was ended while it was still ringing although not by the User hanging up. |
Additional Resources:
How To Create a Custom List View