Once you've connected your calendar & configured your Branded URL, you can configure your Public Calendar Link. This link will be unique to you and will enable your prospects to easily book meetings based on the availability in your public calendar.
Personalizing your Calendar Link
When you initially connect your mailbox your public link will default to your Outreach profile username, however we recommend as best practice to change your public link to first/last name to ensure your link is unique. For example, if user John Smith had a username of jsmith in Outreach, his public calendar link would be "hello.exampledomain.com/c/jsmith." We would recommend that John go into his profile settings and change it to "hello.exampledomain.com/c/john-smith."
To find your personal calendar link click on the initials on the bottom of the Outreach platform.
Click "Calendar" on the top of your settings page.
Under the section labeled "Setup", you'll find the public calendar link. Enter text that makes the link personal and memorable to you.

You can easily copy the personal calendar link by selecting "Copy URL" to add to your signature or a meeting type.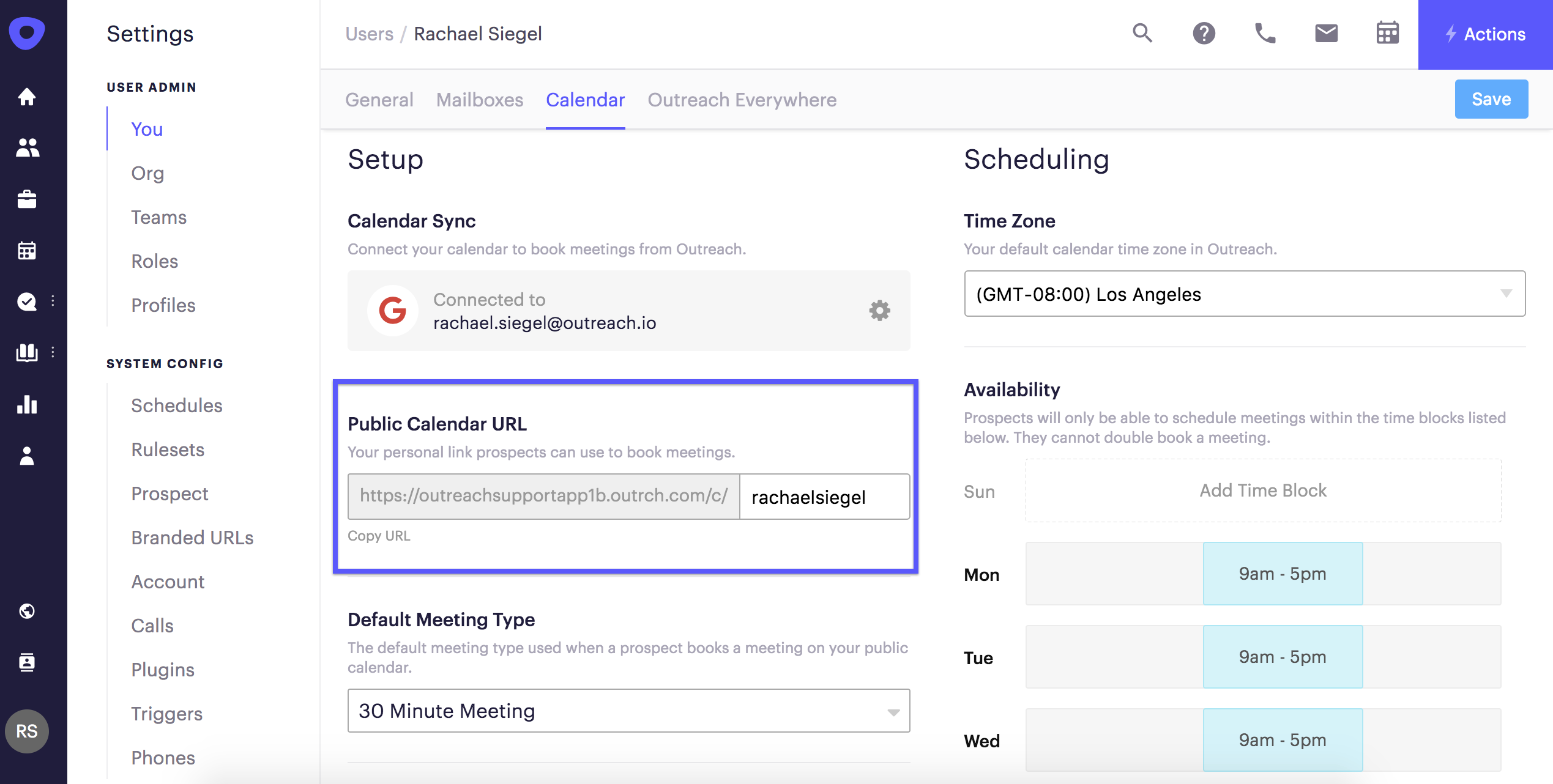 What timezone does Public Calendar Link use?
When a prospect schedules a meeting on your public calendar, the calendar will display the prospect's browser's timezone. Ex: If you're viewing the public calendar in Seattle, the available times will show PST/PDT.
Please contact support@outreach.io if you have any further questions!