Syncing Outreach Meetings to Salesforce
Meetings booked through Outreach Meetings that are associated to an Outreach prospect will sync to the corresponding Salesforce Lead/Contact. These meetings will post as an event under a "Meeting" type.
Adjusting the Salesforce Plugin for Outreach Meetings
To sync meetings to Salesforce, the Salesforce plugin needs to be set up correctly. You must be an Outreach Admin to make any adjustments to the plugin.
1. Click on the initials in the bottom left hand corner of Outreach, and click "plugins" under the settings panel.
2. Click into the Salesforce plugin and under "Types" click into "Event".
3. We recommend the following settings: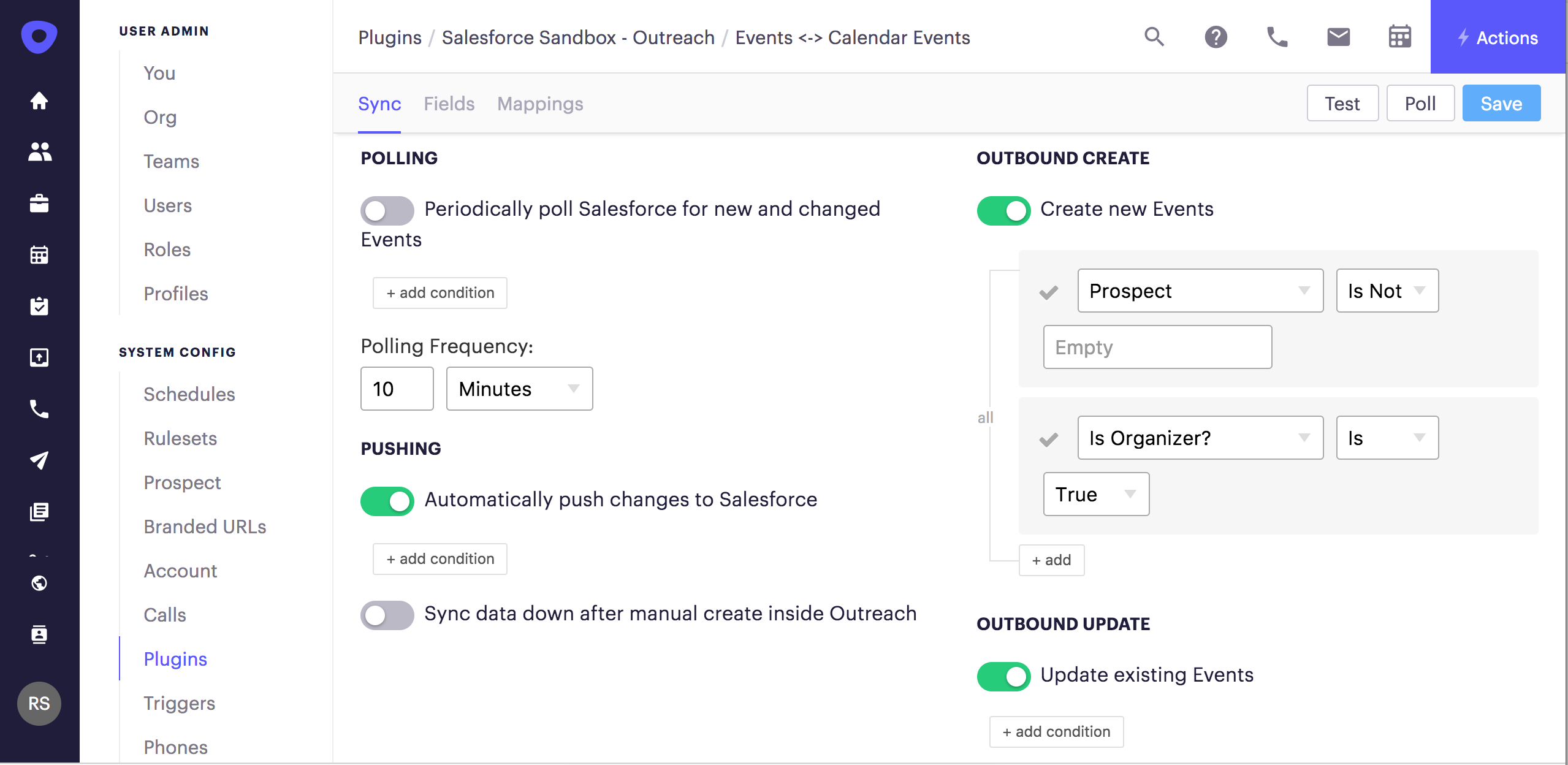 4. You'll want to leave the prospect conditions under Outbound Create "on", to ensure meetings are not pushed to Salesforce that are not associated with a Lead/Contact and ensure only one event is pushed to SFDC for the owner of the event (whoever's calendar it's on).
5. Field settings come out-of-the-box, but can be adjusted as needed.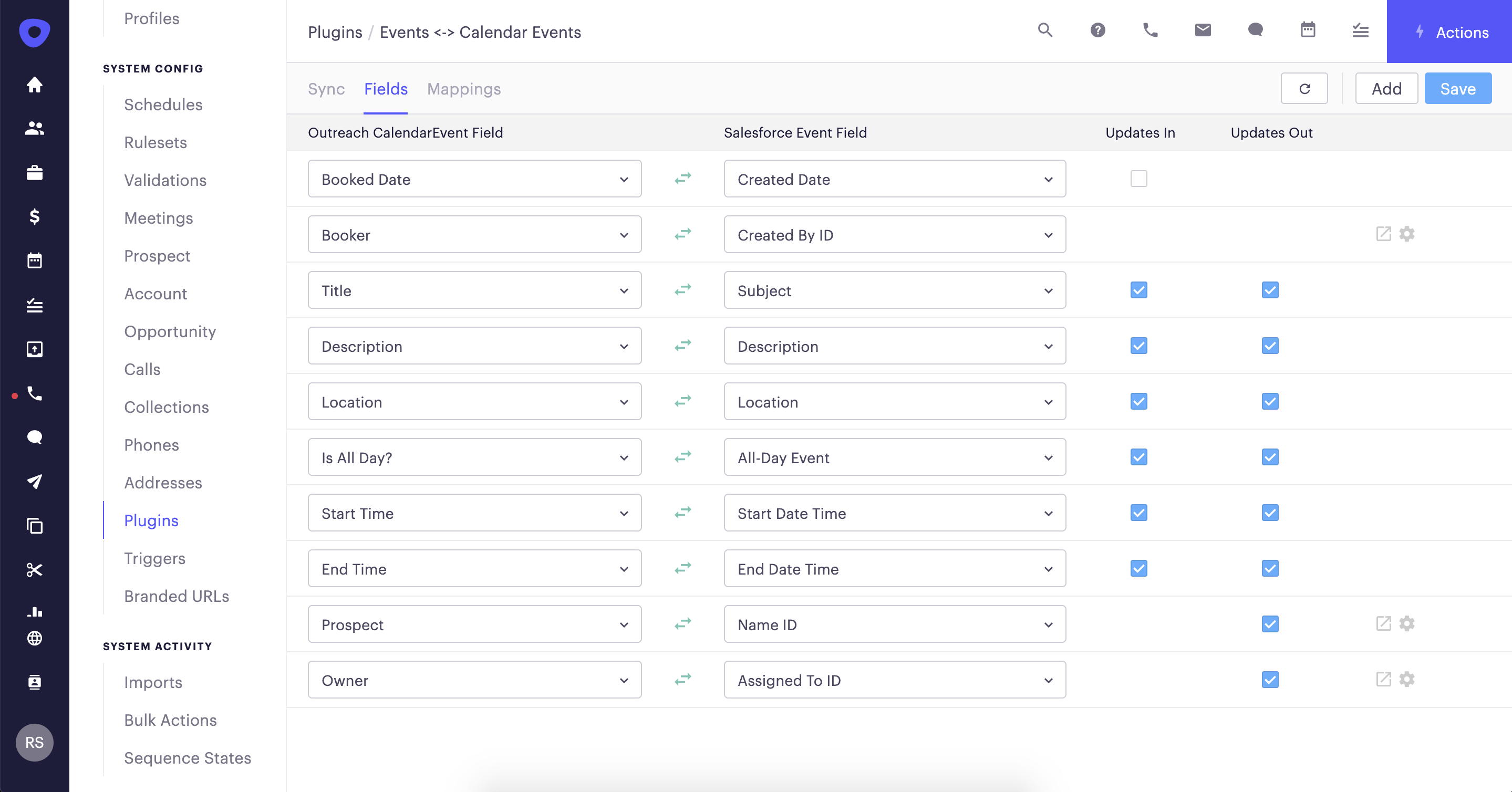 What happens if a prospect cancels or reschedules a meeting?
If a prospect uses your reschedule link to find a new time to meet, the change will sync back to Outreach and subsequently update the event in Salesforce. If a prospect declines or cancels a meeting, that change will only be reflected in Outreach.
Will Meetings that have already been synced to Salesforce sync again and create duplicates?
Before a meeting is synced to Salesforce, Outreach looks for an event where the owner (assignee), subject, start & end time match. Of they match, Outreach considers this event a duplicate and will not sync to Salesforce.
Can Meeting Attribution be synced to Salesforce [Beta]?
Yes! To sync Meeting Attribution information to Salesforce, you can now map the name of the related sequence in the plugin, allowing you to report on meetings booked in SFDC. Simply map the field "Attributed Sequence Name" from Outreach to a custom text field in SFDC on the Event Object.