Symptom
Incoming calls, despite having Phone and Computer or Computer option selected under the voice setting for receiving calls.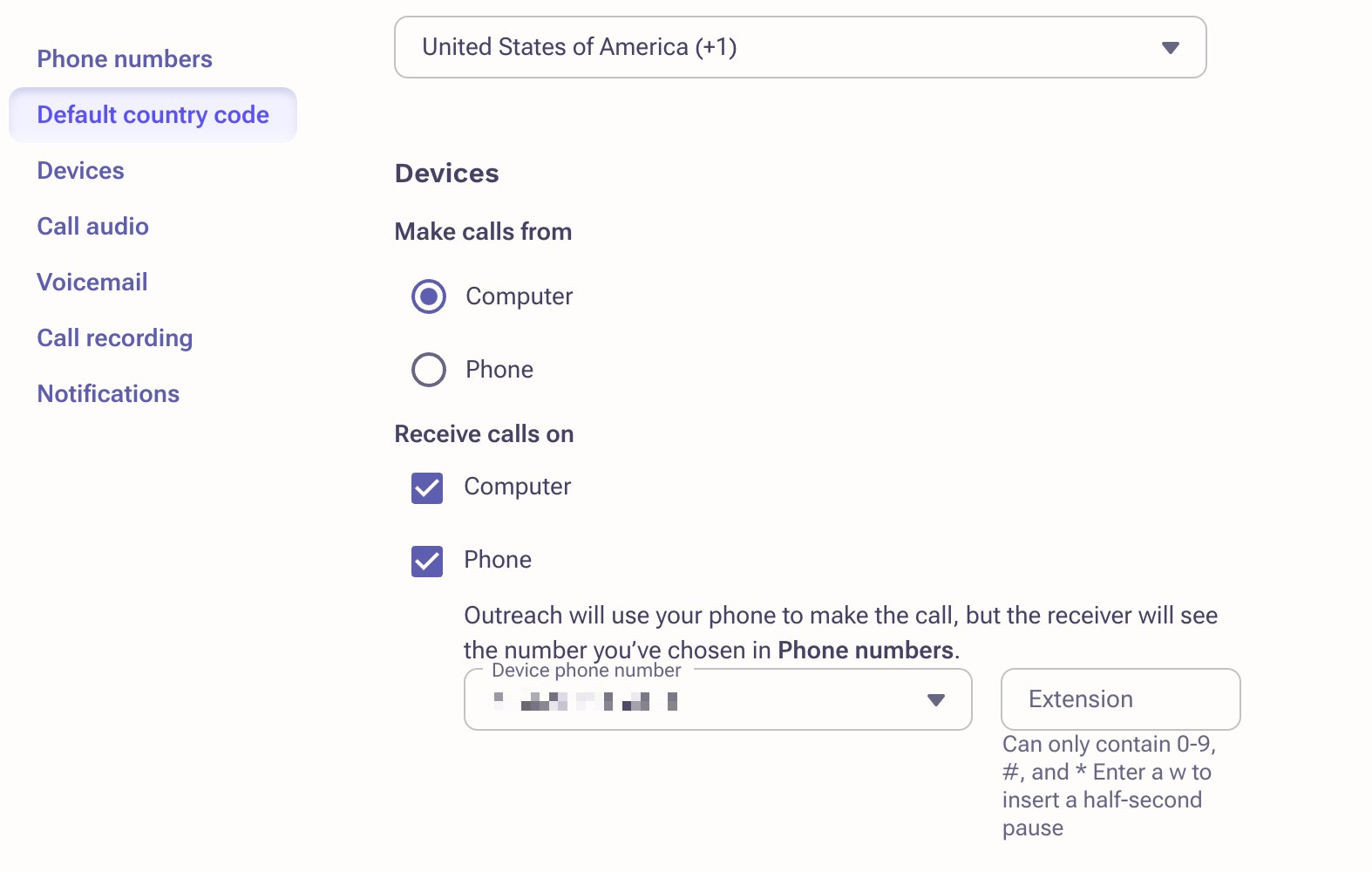 Applies To
Outreach Voice

All Outreach users
Resolution
To resolve the issue, the user will need to select a purchased number to use as the caller ID/outgoing phone number. This will allow incoming calls to be routed through Outreach. It is still possible to route calls to your mobile device if the number prospects dial is a purchased number. For more information on purchasing phone numbers, please see this article. 
Cause
This issue occurs when the user is using their personal number (often a mobile number) for dialing out from Outreach, and the prospects returns the call to that number. See the settings below, demonstrating that the caller ID phone number is a personal number rather than a purchased number. We are unable to route calls placed to your personal device through Outreach.