Outreach admins can create and customize shared schedules, and non-admins can create and customize their own personal schedules. Both admins and non-admins can assign a schedule as their default, which will be assigned to any new sequences that the user creates.
Create and Customize Sequence Schedules
Create a New Schedule
1. Click on your initials on the bottom left hand side of Outreach and under "System Config" select "Schedules"
2. Click "Add" on the top right of the page. 

3. Name your schedule, select an owner, and select your time zone.
4. You can opt to send based emails based on the prospect time zone (if the time zone has been added to their prospect profile) and choose to exclude US Federal Holidays by checking the boxes next to these settings. These dates include New Year's Day, MLK Day, President's Day, Memorial Day, Independence Day, Labor Day, Columbus Day, Veterans Day, Thanksgiving Day, and Christmas Day.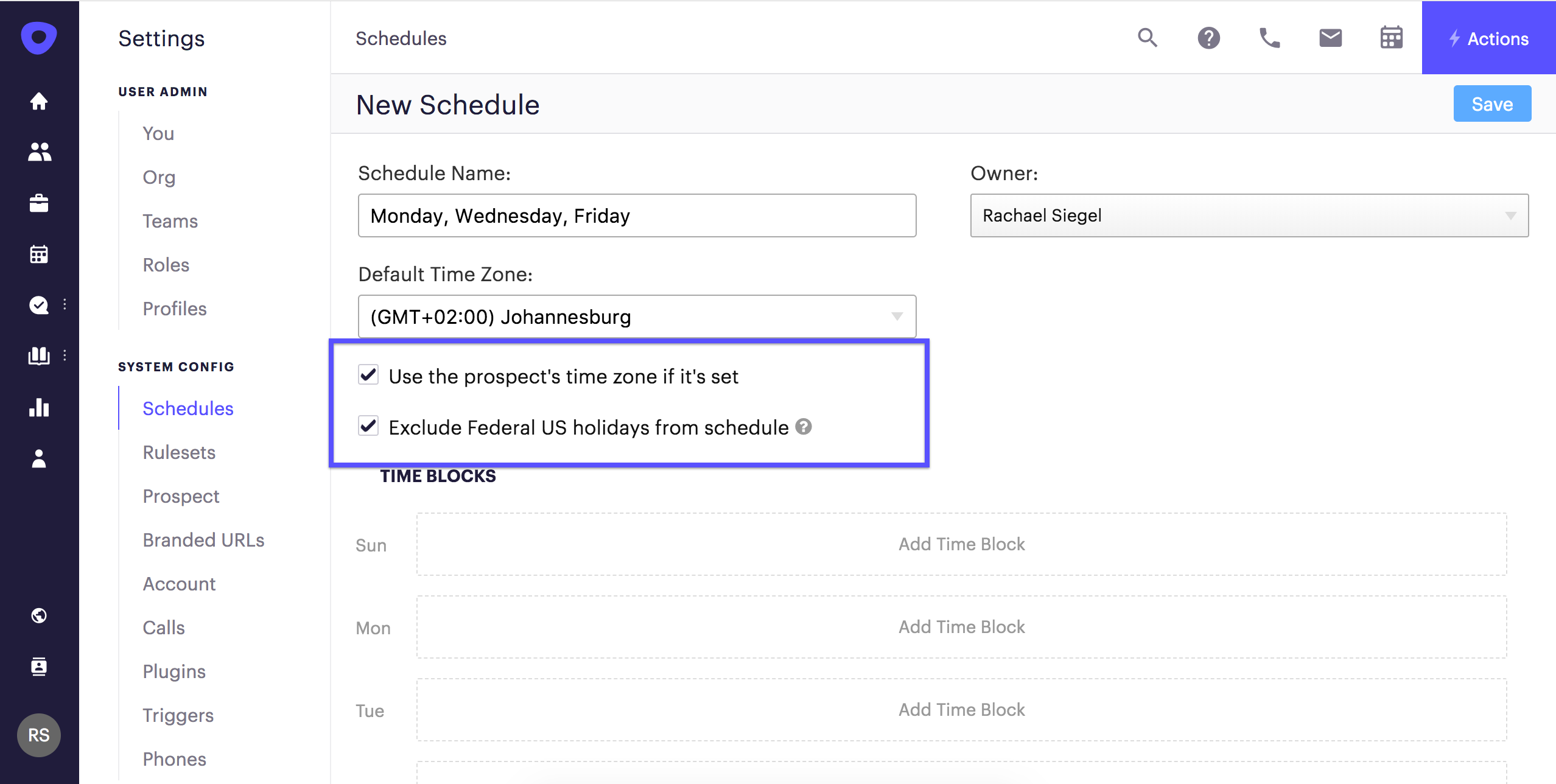 5. Add times clicking on "Add time block" on each day. You can add multiple time blocks as needed.
6. To remove time blocks, hover over the block that needs to be removed and click on the red X.
Customize an Existing Schedule
Existing schedules can be adjusted by following the steps outlined above. Instead of adding a new schedule (step 2), simply click into the schedule that needs updates.