What is a sequence schedule?
Schedules are a series of time blocks set up on various days of the week (including weekends) that reflect the  time frames when emails should be delivered from a sequence. This ensures that mailings are not sent out at odd times of the day when recipients aren't near their email inbox.
How Schedules Work
In a sequence with steps by day interval, steps are scheduled  to start at a set interval time (15 mins, 2 hours, 5 days, etc.). Intervals will then correspond with the schedule, looking at schedule time blocks, to decide whether it should or should not initiate that step.

If a step lands outside of an available time block, Outreach will wait until the next available window to initiate that step. As that step moves forward, the rest of the schedule will move forward so the following steps do not play 'catch up'.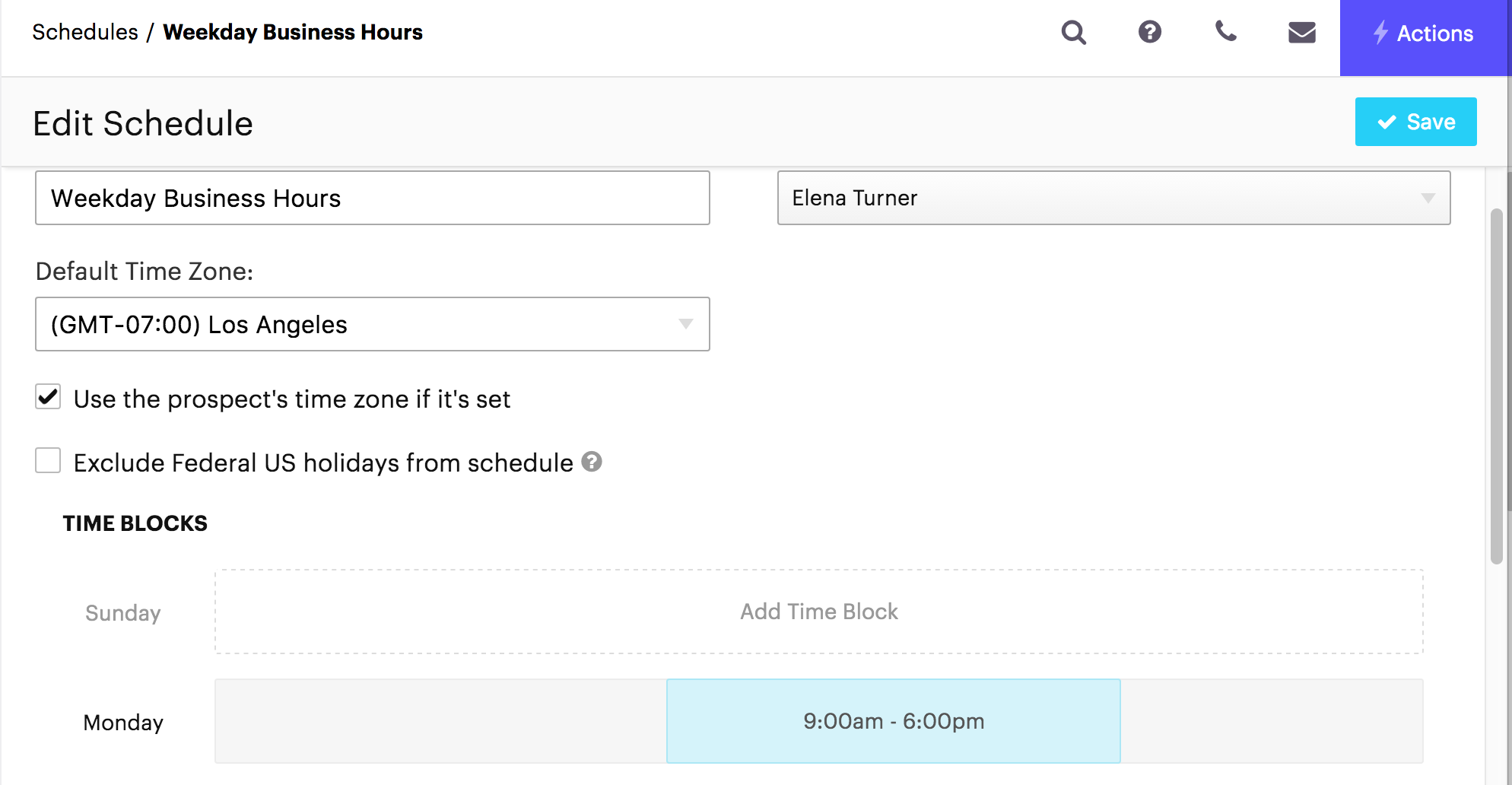 An example of this in action would look like:
Step 1 email goes out on day 1.
Step 2 email is scheduled to be delivered 3 days later.
3 days later, step 2 lands on a Sunday.
Since there are no available time blocks on Sunday, per the schedule owner's customization, step 2 will not send until the next available time block.
The next available time block is Monday from 9am-4pm, so it waits until 9am on Monday to send step 2. 
Step 3, which was scheduled for 3 days after step 2, will now send 3 days after Monday instead of 3 days after Sunday.
More on Schedules...