Purpose:
The purpose of this article is to provide direction to Outreach Users in placing and logging a call with the Outreach Dialer.
The Outreach Dialer provides a streamlined way for Outreach Users by allowing them to start logging a call during any active Outreach call.
Intended Audience:
Notes:
Calls made as part of a call task will always show the call log form as part of the task and the above button will be disabled.
Users can initiate a call from the Outreach Platform, or Outreach Everywhere by clicking the phone icon in the top of the toolbar, or by clicking a Prospect's decorated phone number where displayed within the Platform.
Call recording can be initiated or paused any time during the duration of the call at the User's discretion.
Users are encouraged to submit feedback via the feedback link in the Call Log form as applicable.
How To Initiate and Log a Call:
Access the Outreach Platform.
Access the Prospect's Profile and click to dial the applicable number. Note: Alternatively, click the phone icon in the menu bar and input the applicable number to dial.
Click Call
Click to confirm or decline the two-party recording notification as applicable. Note: Fore more information regarding recording calls, refer to the Call Recording Laws & Regulations: US and International article.
Complete call as applicable as described in the table below.

| Option | Description |
| --- | --- |
| Success | Call connected successfully and the Outreach User either got a voicemail or spoke with a Prospect. |
| Canceled | The Outreach User ended the call before the Prospect answered. |
| Failed | The call was unable to connect before the Prospect answered. |
| Busy | The call was unable to connect due to a busy line. |
| No Answer | The call was unable to connect (kept ringing). |

Note: Users engaged in multiple calls can use the left and right arrows to scroll through multiple calls.
Logging Calls:
Users can update call logs after the fact by clicking the Call icon (phone) in the navigation sidebar, selecting the applicable call, clicking more options, and selecting Log Call from the dropdown menu.
Additionally, calls can be logged while active. Users can click to log a call manually while on an active call by clicking the call log icon (notepad) and completing the log as applicable.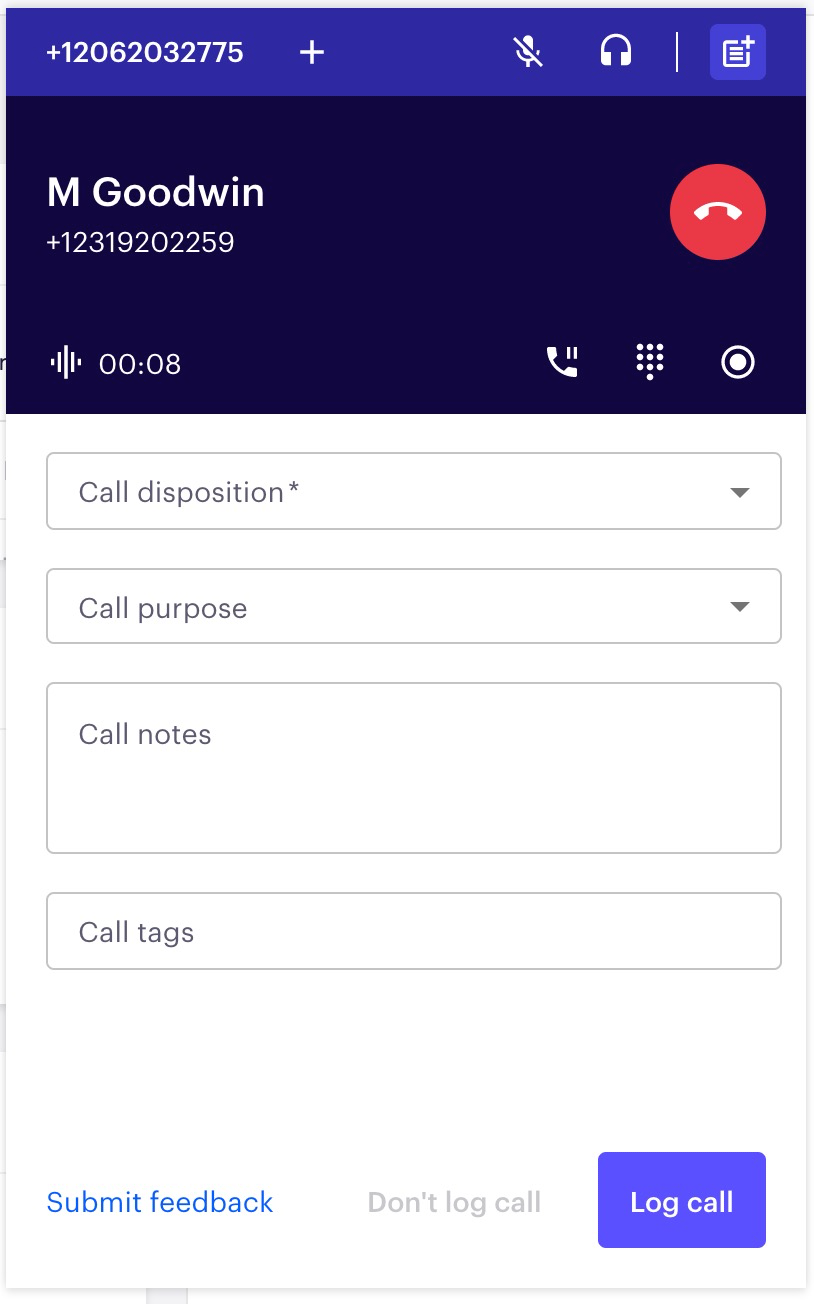 Note: Call Tasks are not counted as completed unless a disposition has been assigned.
Assigning a Prospect:
In the event that your phone call is not automatically associated with a Prospect, either because Outreach does not have a record associated with the number dialed, or because the number exists on multiple records, you are able to assign a Prospect using the Associate Prospect field.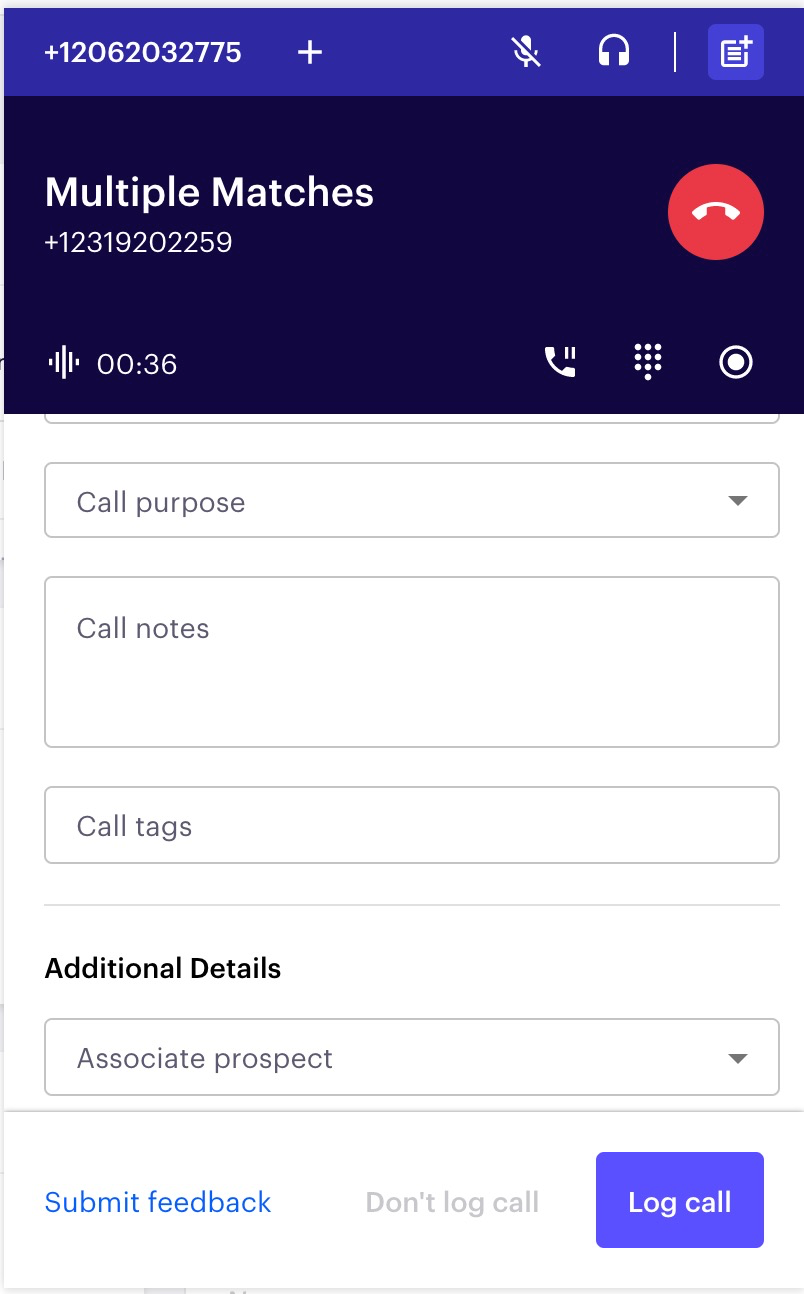 If the number does not already exist on that Prospect's record, Outreach will add the phone number automatically to their Profile as "Other."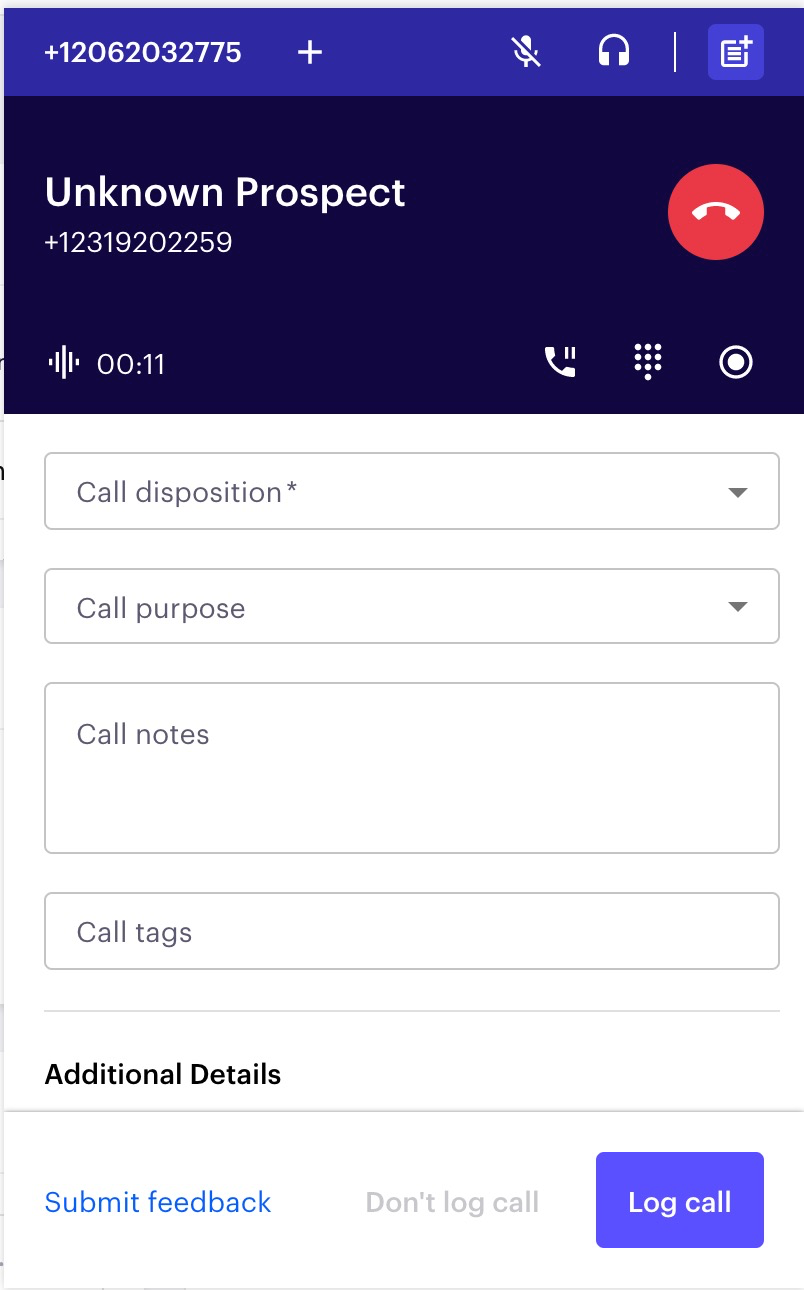 Assigning an Opportunity:
If the Prospect has an opportunity assigned, you can view, and make changes to the opportunity through the associate opportunity field.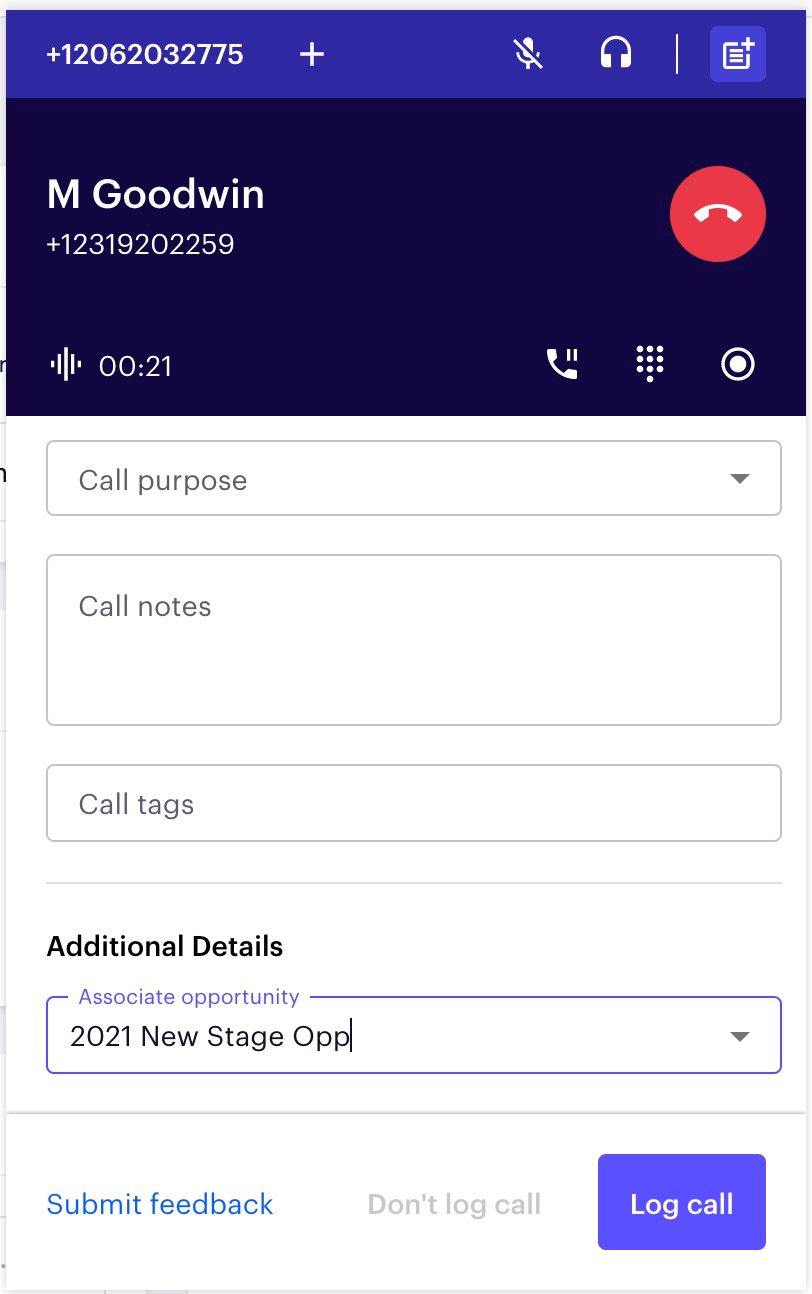 Additional Resources:
Call Recording Laws & Regulations: US and International
Outreach Dialer Overview